Natalie Gilliard and Jonathan Yacko were tired of mowing their lawn, so they decided to plant wildflowers instead.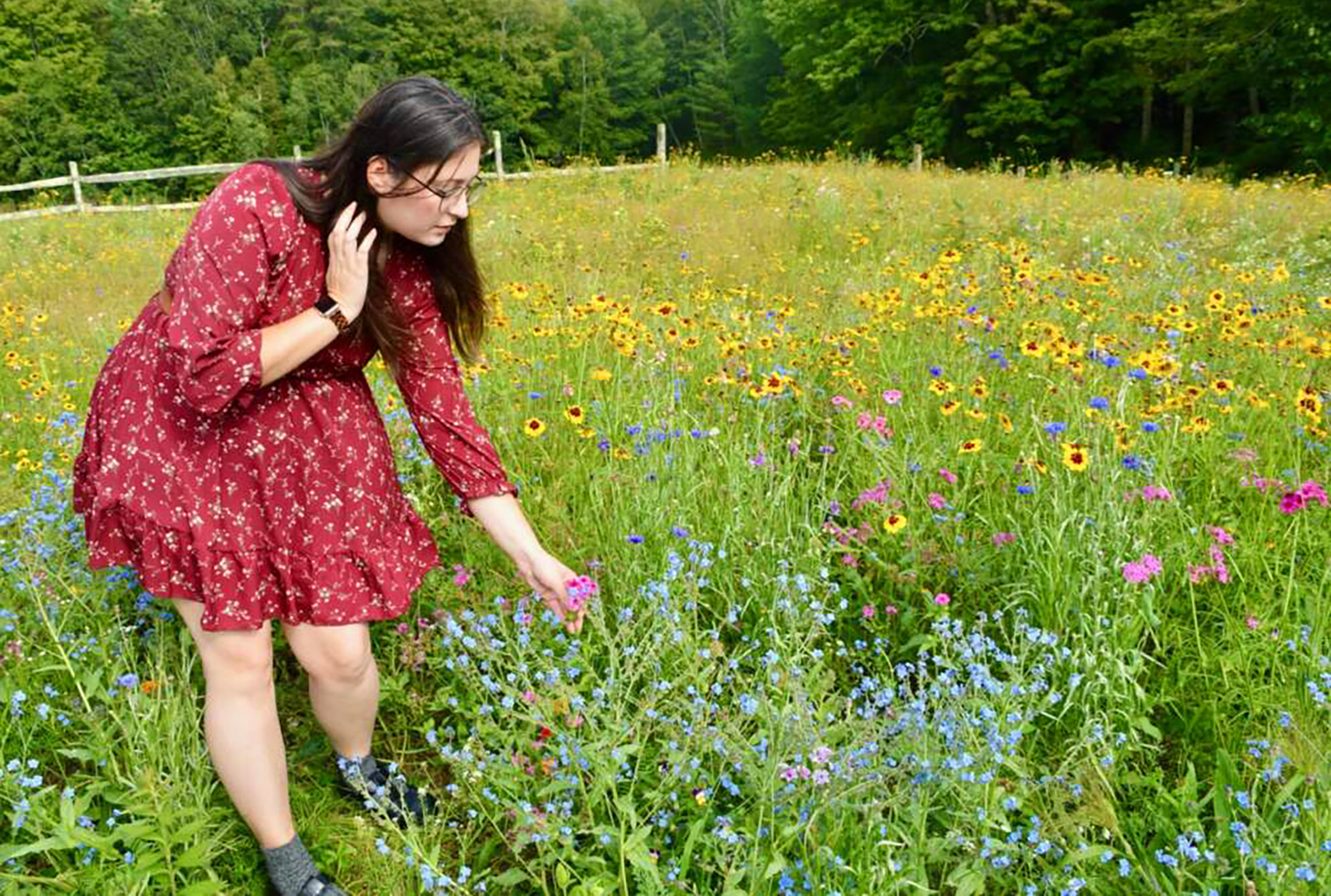 Natalie Gilliard enjoys the field of wildflowers she and her husband planted on their property.
Jonathan Yacko and his wife, Natalie Gilliard, were tired of mowing the lawn at their home in Vermont. So they decided to replace most of it with something totally different: wildflowers.
The next time the grass needed to be mowed, Yacko and Gilliard ripped part of it out instead. They raked the soil and poured a giant bag of wildflower seeds over it. Then they waited. As the weather warmed up, little green sprouts started to pop up.
"We'd look out the window and be like, 'They're coming! The flowers are coming!'" Gilliard told Nina Keck of Vermont Public (www.vermontpublic.org).
First there were tiny white flowers. Then came yellow, orange, red, purple, and blue ones. The flowers attracted bees and butterflies. The couple decided that one field wasn't enough. They planted a second one on their next-door neighbor's land, with the neighbor's permission.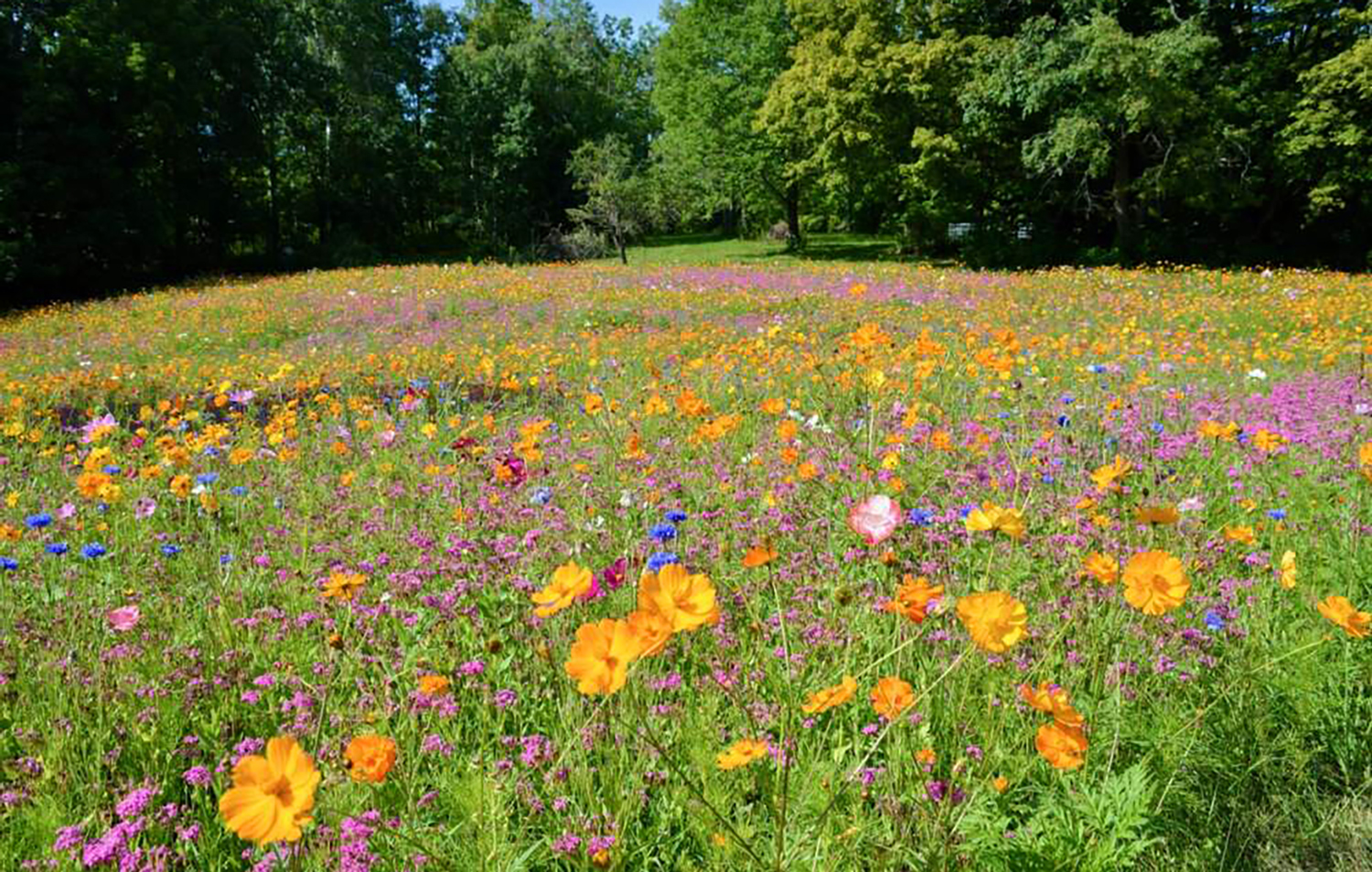 In August, Natalie Gilliard and Jonathan Yacko's wildflowers look like this.
Pretty soon it wasn't just the flowers that were bringing smiles. People from the neighborhood began stopping by and thanking them for making the land more beautiful.
"We had such an amazing reaction!" Yacko told Vermont Public.
"When we're meeting new people," adds Gilliard, "we can just be like, 'Oh, yeah, we're the house with the wildflower meadow.' And people are like, 'Oh, I love that meadow! It's so cool! It made us so happy!'"