A Schoolhouse Gets a New Home
City leaders found a new home for an old schoolhouse. Then, they picked up the building and moved it!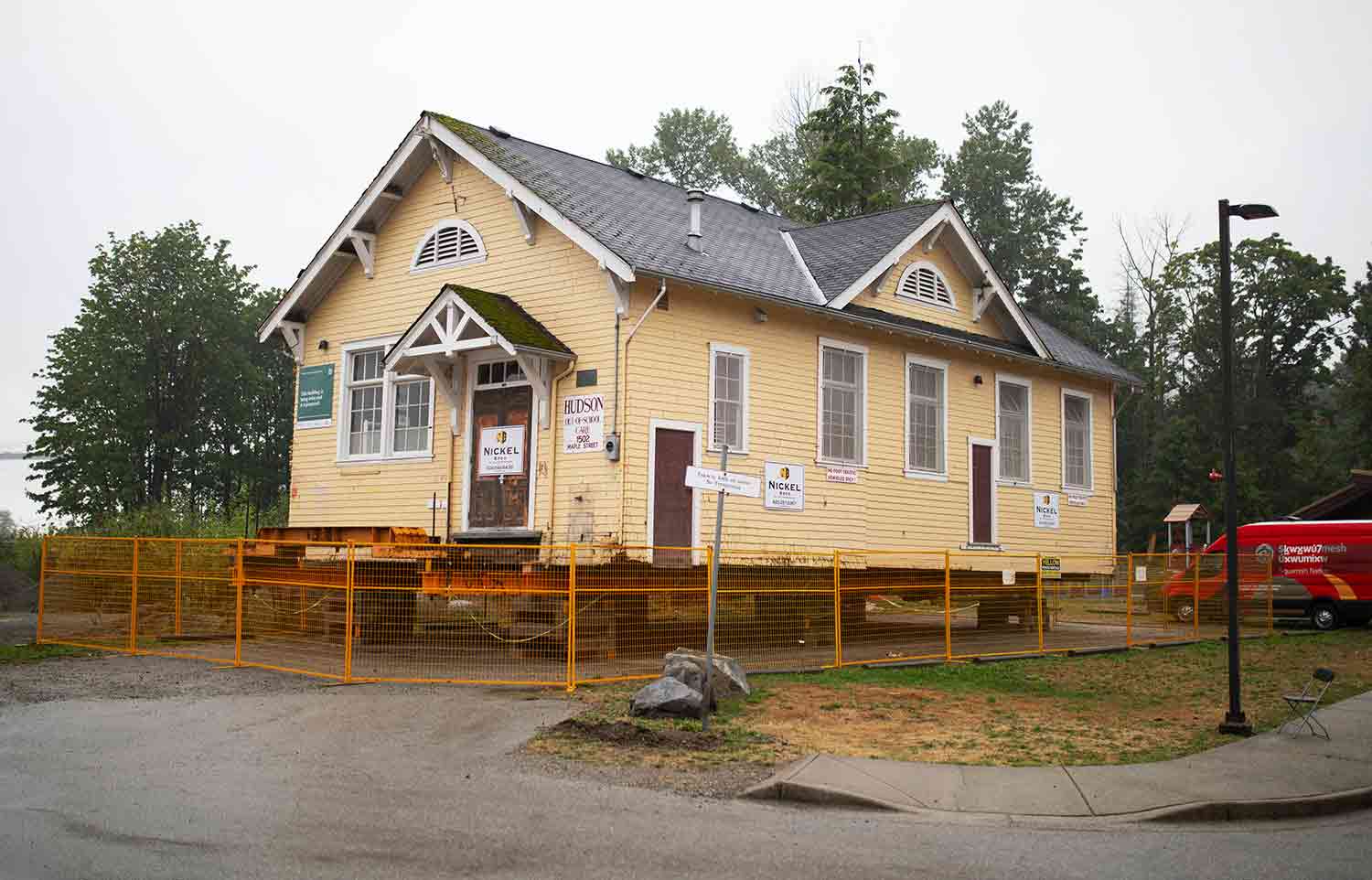 Courtesy of Renewal Development, www.renewaldevelopment.ca
An old schoolhouse was about to be knocked down to make way for a new school. But now, the schoolhouse has a new home and a bright future.
The yellow schoolhouse was built in Vancouver, Canada, in 1912, but city leaders decided recently that it was time to build a new school on that spot. After the city made plans to destroy the schoolhouse, the government of the Squamish Nation, an Indigenous (native) nation, stepped up. The nation said it would take the building and use it as a school at X̱wemelch'stn, which is a Squamish land reserve.
City leaders were thrilled. They wanted a new building, but destroying the old one would have created a lot of waste. The Squamish Nation needed a school. At X̱wemelch'stn, the schoolhouse would have a whole new life.
It's not easy to move a building, but it can be done. In August, the entire schoolhouse was lifted onto a trailer and driven to a barge (a type of ship). The barge transported the building across the English Bay to another trailer, which took it to X̱wemelch'stn.
The Squamish Nation will use the building for early childhood education and to teach Sḵwx̱wú7mesh sníchim (the Squamish language).
Check out this video of the schoolhouse in transit!
Courtesy of Renewal Development, www.renewaldevelopment.ca
How do you move a building? Very carefully!