Seven-year-old Aspen Brown found a diamond at a park in Arkansas.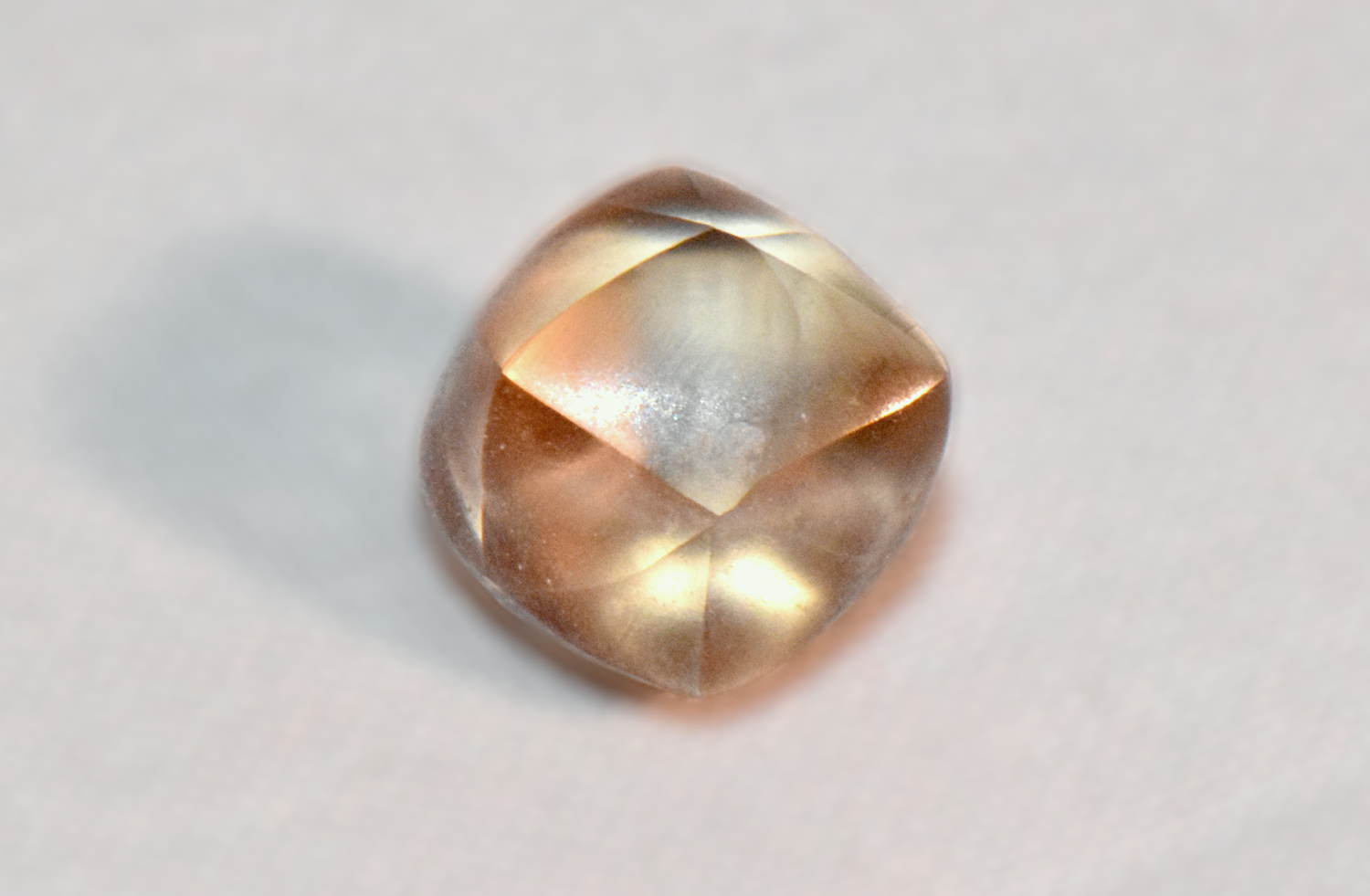 Courtesy of Arkansas Department of Parks, Heritage, and Tourism
The diamond Aspen found is brown, like this one.
Aspen Brown got an amazing surprise for her 7th birthday. She found a diamond! 
Aspen was celebrating her birthday at Crater of Diamonds State Park in Arkansas with her dad and grandmother. Visitors to the park are allowed to search for gems and take home whatever they find. At one point, Aspen went over to an area with some large rocks to take a break. There, she found a treasure.
The diamond Aspen found is golden brown and about the size of a pea. Diamonds are measured in carats. The heavier the diamond, the more carats it is. Park workers say Aspen's diamond is almost three carats. For comparison, a good-sized diamond ring weighs about one carat (though diamonds can also be much larger). 
Waymon Cox, who works in the park, called the gem "one of the most beautiful diamonds I've seen in recent years," according to Smithsonian magazine.
It's not unusual to find a diamond in the park, where visitors have also found garnets, jasper, quartz, amethyst, and agate. As of September, 560 diamonds had been discovered there so far in 2023. That's more than one per day. But it's rare to spot a diamond like the one Aspen found. Aaron Palke, who is a gem expert, said he and a team of people searched the park for two and a half days in 2022 and did not find a diamond. And most of the diamonds people do find are less than one-quarter of a carat.
Aspen's family has already given the diamond a name: the Aspen Diamond.