A giraffe at a zoo in Tennessee has no spots. How rare is that?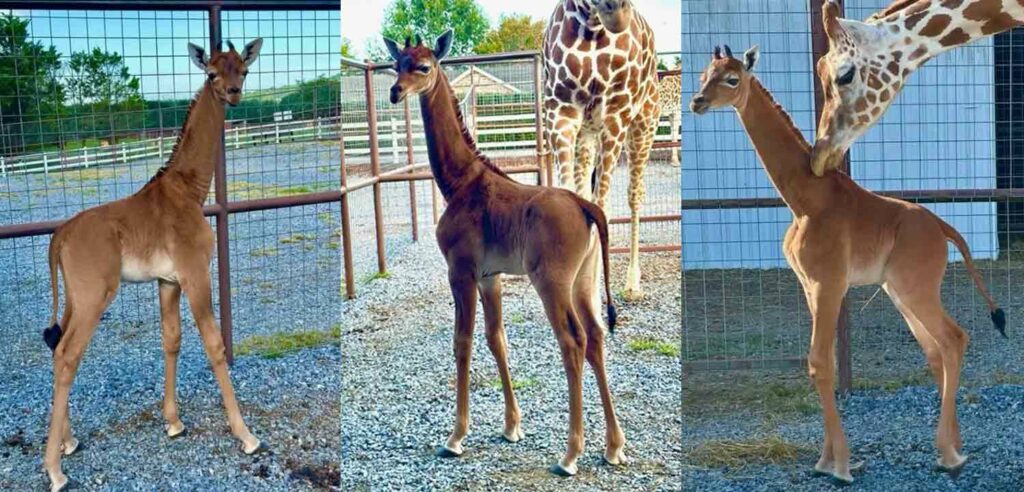 Unlike her mom, Kipekee the giraffe has no spots at all!
A giraffe without spots is super rare. So when a giraffe at a zoo in Tennessee gave birth to a solid brown calf, everyone was talking!
The female calf was born on July 31 at Brights Zoo. Like her mom, she's a reticulated giraffe, one of four different giraffe species. All giraffe species have spots, or patches. The spots help the animals remain camouflaged, or hidden, from predators such as lions. But very rarely, a calf is born without any spots at all.
How rare is a spotless giraffe? The last known spotless reticulated giraffe was Toshiko, a calf born in 1972 in Tokyo, Japan. Scientists know of only two others. One was Toshiko's older sibling, and the other was a giraffe born in Uganda.
The zoo celebrated the calf's birth by asking followers on its Facebook page to choose a name. All the names are Swahili, which is a language spoken in Kenya, home to the largest population of reticulated giraffes. The name choices were Kipekee, Firyali, Shakiri, and Jamella. Kipekee received 16,000 votes, more than any other name.
Welcome to the world, Kipekee!