What's in that tall building? It could be a farm!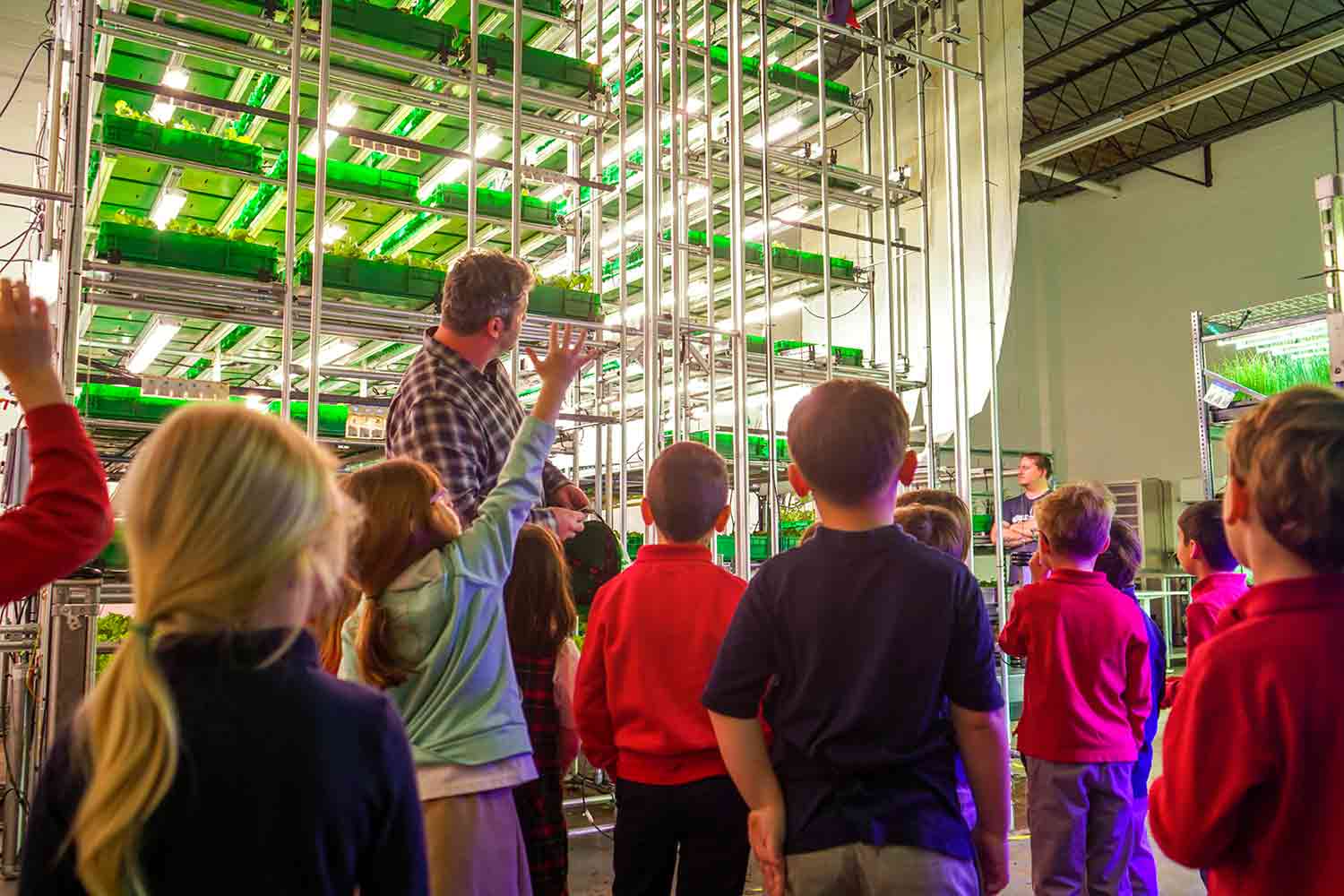 A group of kids takes a tour of Area 2 Farms, an indoor farm in Arlington, Virginia.
If you ask most people to describe a farm, they'll probably talk about rows and rows of crops planted on large pieces of land. Most farms are far from cities because most farms require a lot of land. But that's changing. More and more farms are being established inside tall buildings. These are called vertical farms. (Vertical means up and down.)
Vertical farms have become more common in the past few years. When the COVID-19 pandemic began, many office workers started working from home. Their office buildings were empty. Vertical farms give these buildings a new purpose. They allow fresh food to be grown right in cities for the people who live there. This means less food needs to be brought in from faraway farms.
Indoor farming is very different from outdoor farming. Plants need sunlight and water to grow and pollinators like bees to produce fruits. Indoor plants don't have any of these things—not without help from people. Instead of the Sun, farmers use special lights, and instead of bees, they use special technology that can pollinate crops.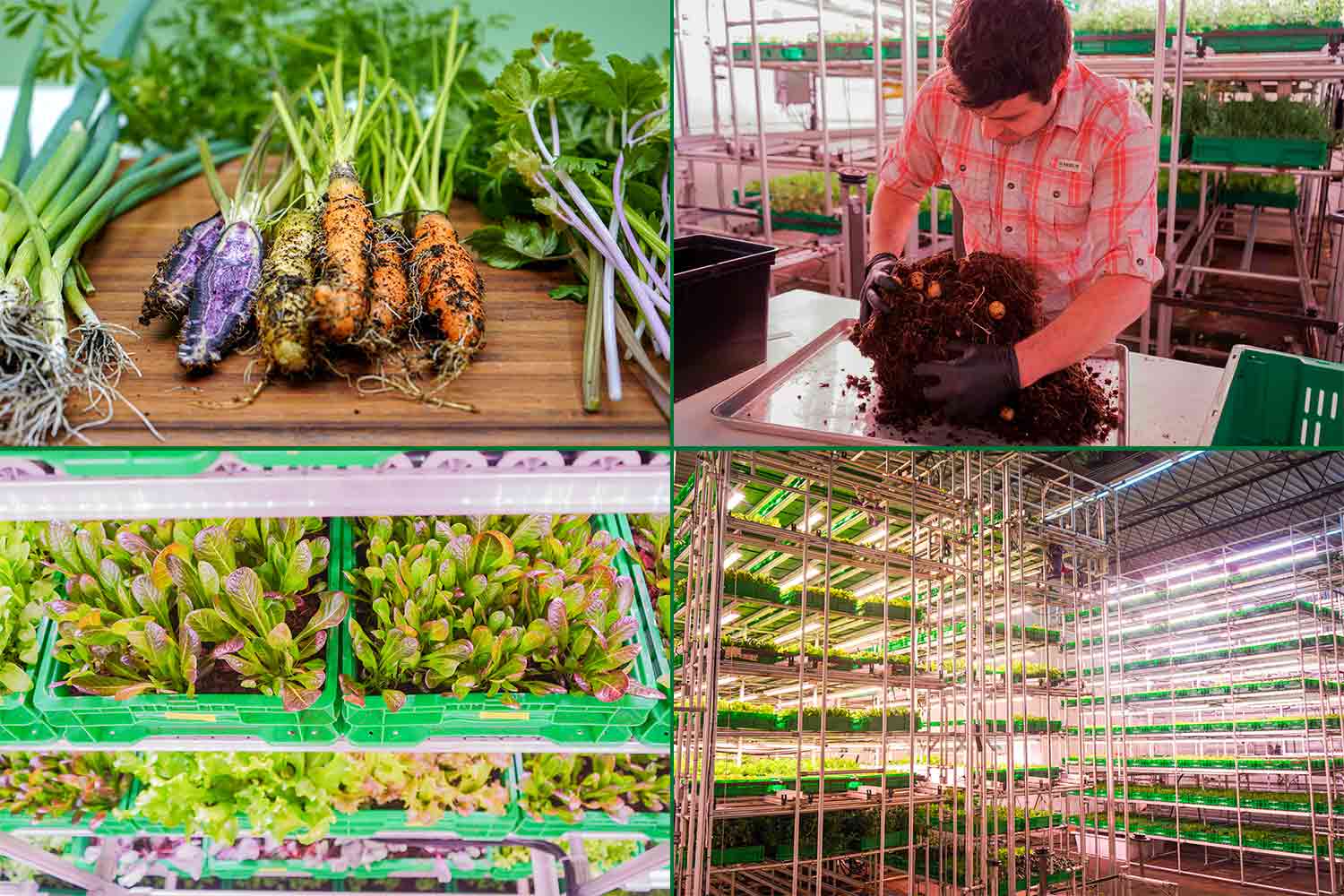 All kinds of vegetables are grown at Area 2 Farms!
In some ways, indoor farming is more difficult than outdoor farming. But in other ways, it's easier. Indoor farmers don't have to worry about bad weather or pests destroying their crops. And since they can also control the indoor temperature, they don't have to stop growing crops during the winter.
Vertical farmers are growing cucumbers, lettuce, strawberries, and more. And they're working on ways to grow fruit trees.
Tall city buildings may look black, gray, and silver, but many of them are green inside!