Across the United States, goats are gobbling up harmful invasive species.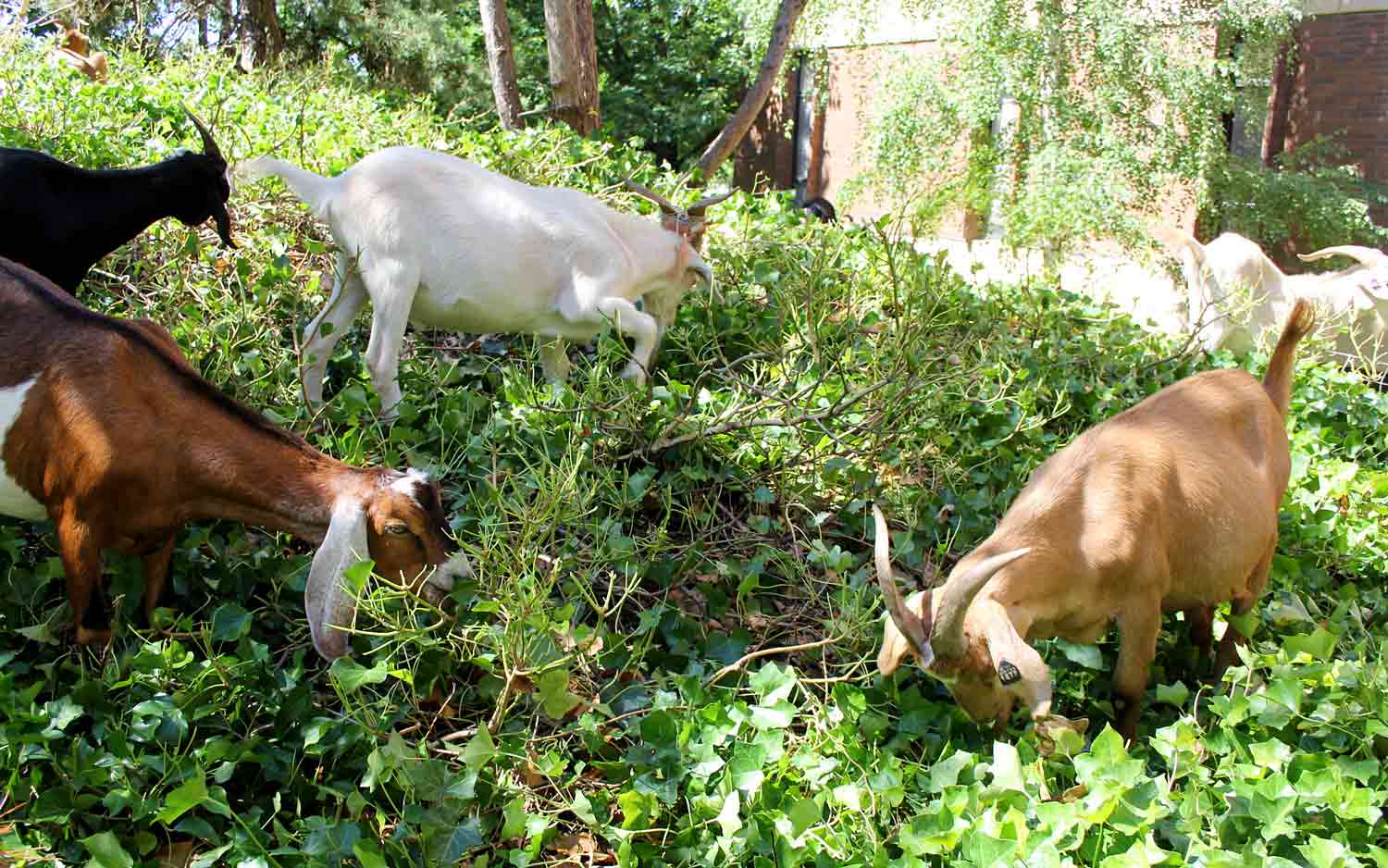 Theresa Hogue/Oregon State University (CC BY-SA 2.0)
Goats love to eat, and they'll gobble up plants that many other animals won't. That's why people across the United States are putting goats to work. Their job is to help the environment by eating invasive species.
An invasive species is an animal or a plant that was brought to an area from another place and can harm the area's other species, or native species. Invasive plants do harm by blocking sunlight from reaching native plants. This can cause all kinds of problems. Native plants begin to die. Animals are harmed, too, because they depend on these plants for food and shelter. Many animals won't or can't eat invasive plants.
In many parks and other public lands, workers are solving the problem by inviting goats over for dinner. The goats are rented from nearby farms for a few weeks or longer. They spend their time eating the invasive plants in the parks.
Luckily, goats have no problem eating many kinds of invasive plants. Their digestive systems are even tough enough to eat poison ivy! Goats do a better job clearing invasive plants than mowers, which often leave seeds behind. And unlike chemicals that are sometimes used to kill harmful plants, grazing goats aren't bad for the planet.
One bonus of such programs is that parks are getting more visitors because the goats are adorable.
"They've been a big hit," Debra Nowak of 1000 Islands Environmental Center in Wisconsin told USA Today. "People love to come see the goats."