India became the fourth country to land on the Moon and the first to land near the Moon's south pole.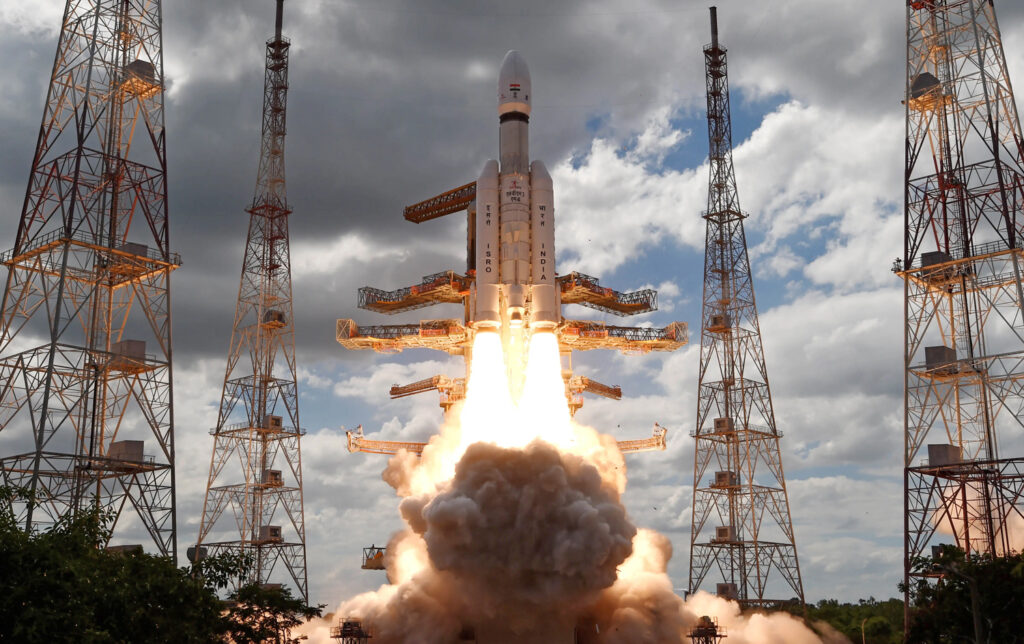 Department of Space/Indian Space Research Organisation (ISRO)
The Chandrayaan-3 spacecraft launched into space on July 14, 2023, and headed for the Moon.
A spacecraft from India has gone where no one has gone before—the Moon's south pole. The spacecraft (which was not carrying people) landed on the Moon on August 23.
Millions of people across India watched on TV and the Internet as the Chandrayaan-3 spacecraft made its landing. When it was clear that the spacecraft had touched ground, viewers erupted in cheers.
Just a few hours later, a vehicle called a lunar rover traveled down a ramp from the spacecraft onto the surface of the Moon. Scientists planned to have the rover explore the Moon for 14 days, studying its surface and sending photos back to Earth.
"India took a walk on the Moon," said the Indian Space Research Organization, which is India's space agency.
Raj K Raj—Hindustan Times/Getty Images
People across India celebrated after the nation landed a spacecraft on the Moon!
India is only the fourth country to land a spacecraft on the Moon. The other three are the United States, China, and the Soviet Union (which is now Russia). But none of those other countries has ever landed close to the Moon's south pole. Scientists believe the south pole could hold a store of frozen water that could be used as drinking water or to make rocket fuel during future space missions.
"India is now on the Moon. India has reached the south pole of the Moon—no other country has achieved that. We are witnessing history," said Narendra Modi, the country's prime minister (leader).