Ketanji Brown Jackson will be the newest justice on the United States Supreme Court.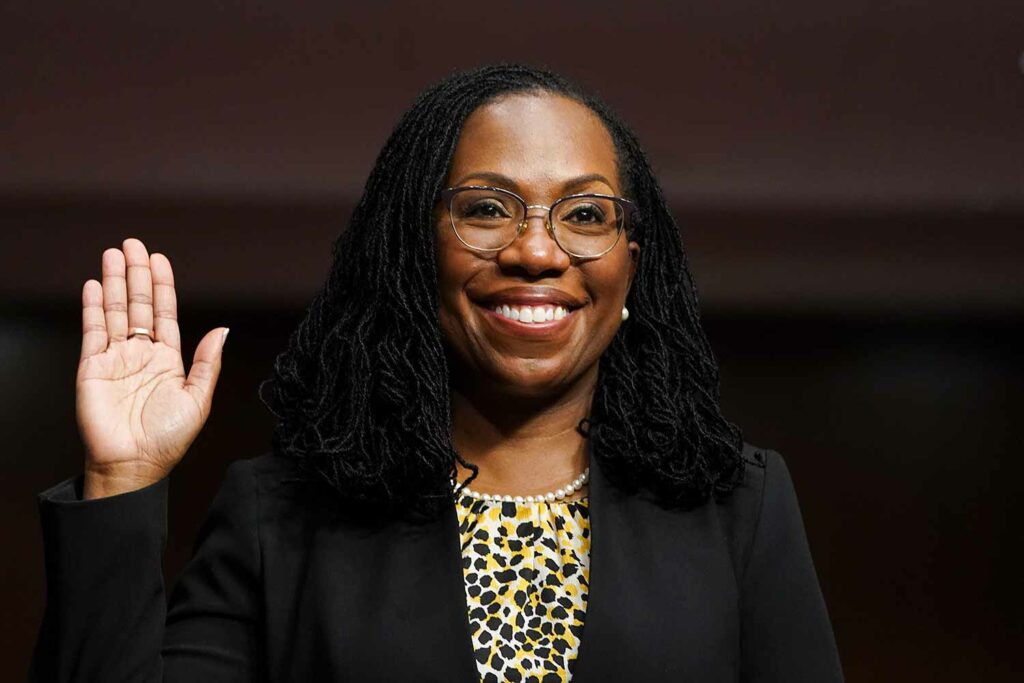 Kevin Lamarque—Pool photo/Getty Images News
Judge Ketanji Brown Jackson has made history! The U.S. Senate voted to confirm Jackson's nomination to the Supreme Court, the most powerful court in the United States. Jackson will be the first Black woman ever to serve on the Court.
Jackson will be one of nine Supreme Court justices. Together, Supreme Court justices hear about 80 cases every year. They consider whether laws are fair based on what the U.S. Constitution says. Justices have the power to overturn, or change, decisions made by lower courts. 
How do you become a Supreme Court justice? Justices are nominated by the president before the Senate votes on whether they should get the job. Those who are nominated usually have a lot of experience as a lawyer and a judge. 
Jackson has had a long career in the law. She grew up in Florida, where both of her parents were teachers before her father became a lawyer and her mother became a school principal. Jackson went to Harvard University and Harvard Law School. Then she worked as a law clerk for Supreme Court Justice Stephen Breyer, which means she helped him when he was deciding cases. Jackson also worked as a lawyer and then a judge. In 2021, Jackson became a judge on the D.C. Circuit Court, which is the second most powerful court in the nation. When Justice Breyer decided to retire from the Court, President Joe Biden nominated Jackson to replace him.
Like all Supreme Court justices, Jackson will have her job for the rest of her life, unless she decides to retire. Jackson's decisions and opinions will be very important because they will affect the lives of all Americans.