A panda at Everland Zoo in South Korea gave birth to a pair of adorable cubs.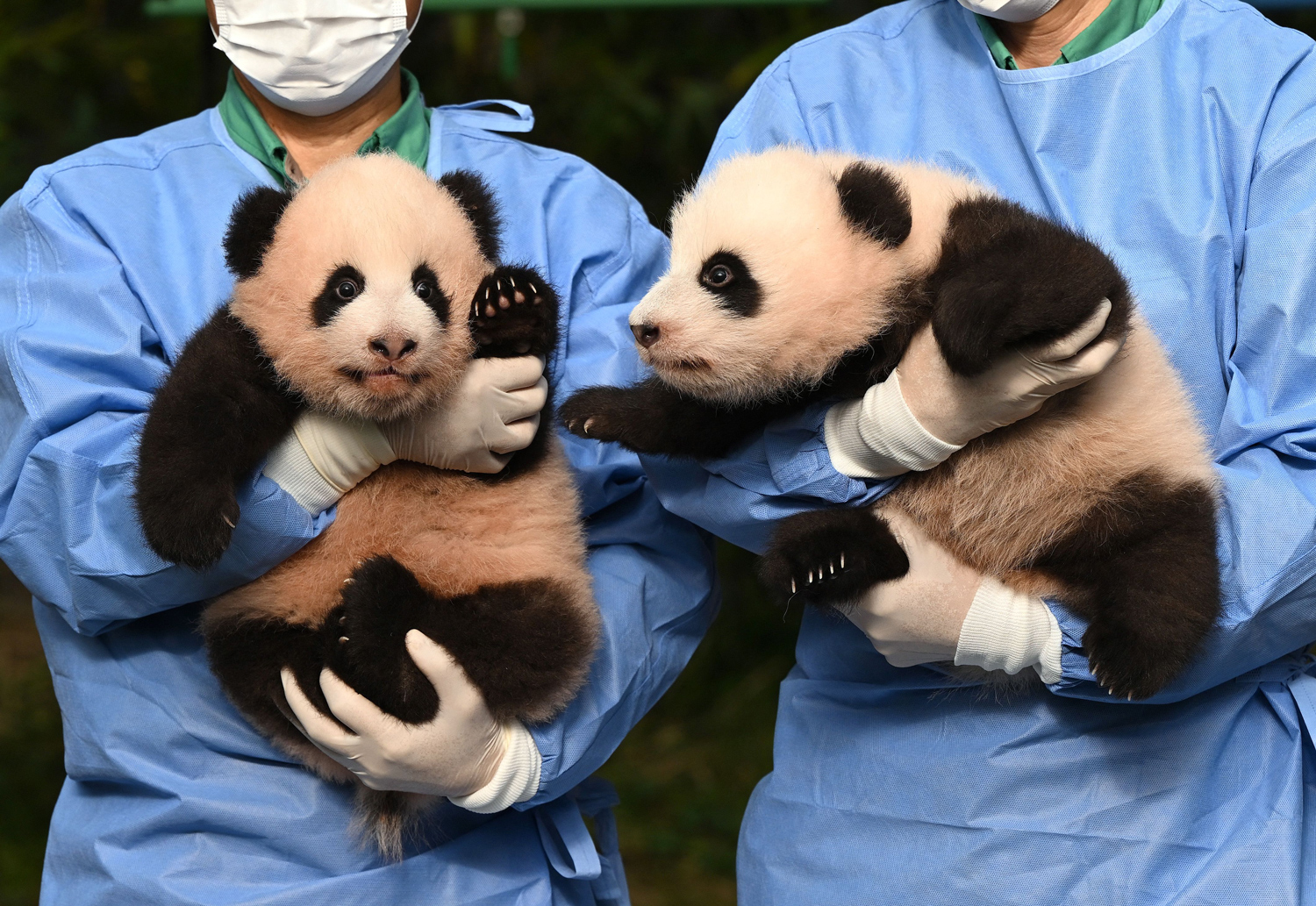 Jung Yeon-je—AFP/Getty Images
Rui Bao (left) and Hui Bao are the adorable new additions at Everland Zoo in South Korea.
In July 2023, a zoo in South Korea got a double dose of cuteness. A giant panda named Ai Bao gave birth to twin cubs! 
The female cubs were born at Everland Zoo near Seoul, the nation's capital city. At birth, they were pink and hairless, and they could fit in the palm of an adult's hand. But by October, the cubs had grown to the size of large teddy bears. Zoo officials said they had started crawling and teething (growing teeth).
The zoo marked the 100th day since the twins' birth by inviting the public to vote on the cubs' names. The winning names were Rui Bao (which means "wise treasure") and Hui Bao (which means "shining treasure"). The twins share the name Bao with their older sister, 3-year-old Fu Bao, their dad, Le Bao, and their mom, Ai Bao.
In the wild, pandas are found only in China. Le Bao and Ai Bao are on loan to Everland Zoo from China, which has loaned pandas out to many zoos around the world. Eventually, Le Bao and Ai Bao will be returned to China, along with their young.
But for now, many South Koreans are looking forward to meeting the twins. Everland Zoo says the cubs will be introduced to zoo visitors in person when they're about 6 months old.