The Joro spider is a gentle giant.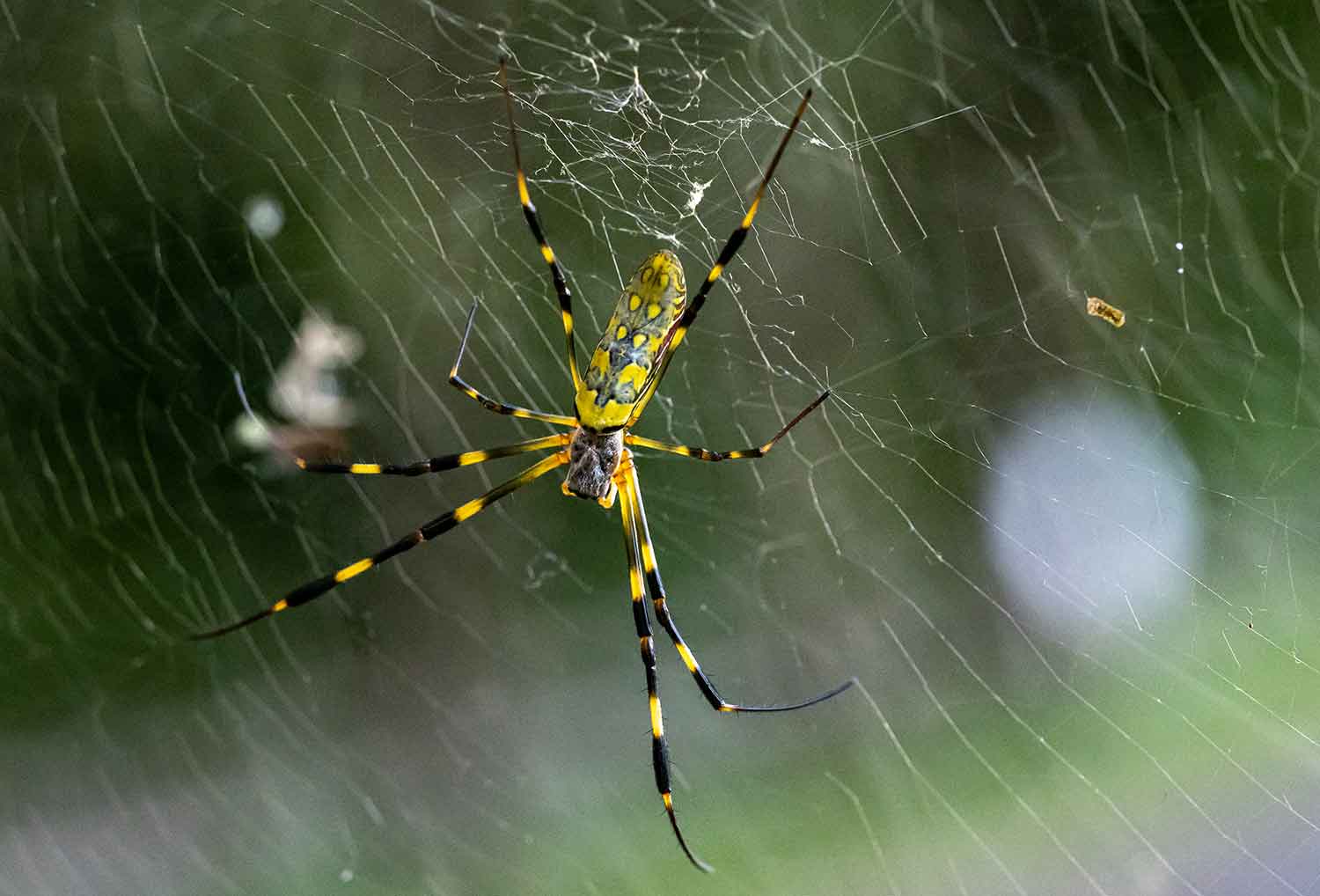 © David Hansche/Dreamstime.com
What has eight legs and may soon be headed to a tree near you? It's the Joro spider! The spider, which is native to Asia, was first seen in the U.S. state of Georgia in 2013. It has now been spotted as far north as North Carolina. Scientists say the Joro is likely to eventually spread all over the East Coast of the U.S. 
The Joro spider gets lots of gasps when people see it. That's because females are mostly bright yellow and can be as big as the palm of a hand—an adult hand! Their webs, which they often spin in trees, bushes, and power lines, can be up to 10 feet wide. But while the Joro may be a bit of a beast, it's harmless to humans. In fact, scientists say it's fairly shy.
Joro spiders are terrific travelers. When the spiderlings (baby spiders) hatch, they do something called "ballooning," which means they sail through the air helped by silk they've released from their abdomens. Also, Joro spiders sometimes build their webs on vehicles and end up wherever the vehicles go. That's probably how the Joro spider is spreading up the East Coast. 
It's probably also how the spider got to Georgia. Scientists believe some spiders most likely hitched a ride on ships traveling from Asia to the U.S. 
Sometimes nonnative animal and plant species can harm ecosystems in their new homes by making it hard for native species to find food or living space. Scientists say it's too early to tell if the Joro spider will do this. But for now, they're glad to see that the spiders are eating a lot of pests, like stink bugs and lantern flies.