The elephants at the Houston Zoo do a type of exercise called yoga.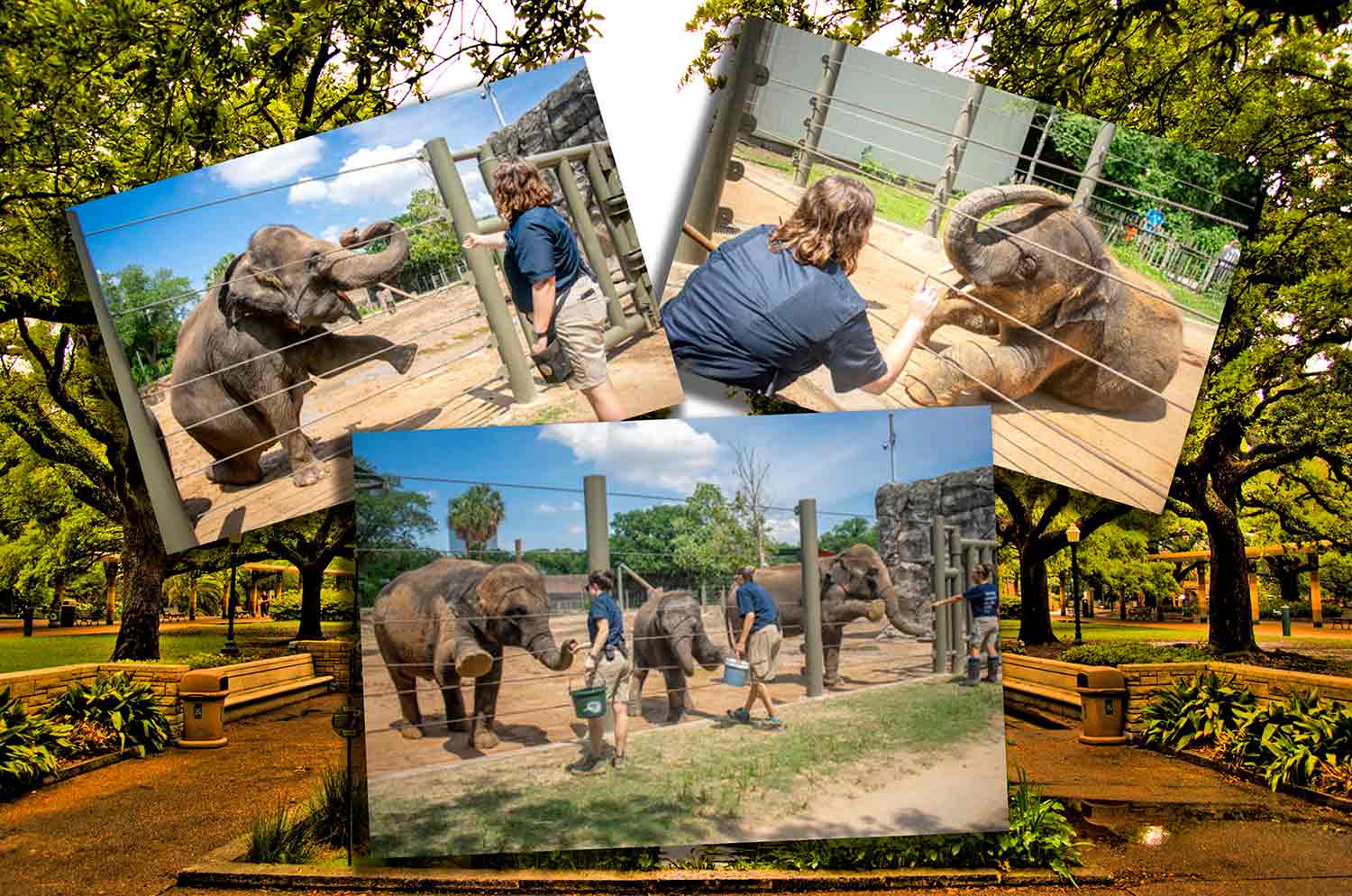 Jackelin Reyna/Houston Zoo, Tyler Thompson (CC BY 2.0); Photo composite Encyclopædia Britannica, Inc.
Yoga is good exercise—even for elephants!
The elephants at the Houston Zoo in Texas have a special way of exercising. They do yoga!
When humans do yoga, it includes breathing, stretching, and holding poses. Yoga is thought to be healthy for the body and the brain because it can help a person relax. The Houston Zoo trains its 12 Asian elephants to stretch and hold poses because it's good exercise. It helps the elephants stay flexible.
How do you train such a big animal? Zookeepers start when the elephants are only a few months old. They touch the elephants' bodies with a stick to teach them to move a certain way. Once the elephants learn all the moves and poses, the stick is not needed anymore. The elephants have learned to do things like stretching to one side while raising a leg or balancing on two feet. One elephant, named Tess, can even do a handstand! The herd likes to do the poses because they get treats like bananas and bread. 
While the elephants are doing their poses, zookeepers check their health. They look at the elephants' skin to make sure it's healthy. They also look for any signs that the elephants are getting aches and pains. 
"This is the time where we see everything about them," said Kristin Windle, who is in charge of the zoo's elephants. "We'll get a good look at their skin, we'll check their feet, we'll check their mouth. But we're also looking at…how they're moving so we can know exactly what they're feeling." 
Yoga can help people stay healthy. The Houston Zoo wants the same thing for its elephants!