The Beatles Release a New Song
The British rock band the Beatles just released a song called "Now and Then."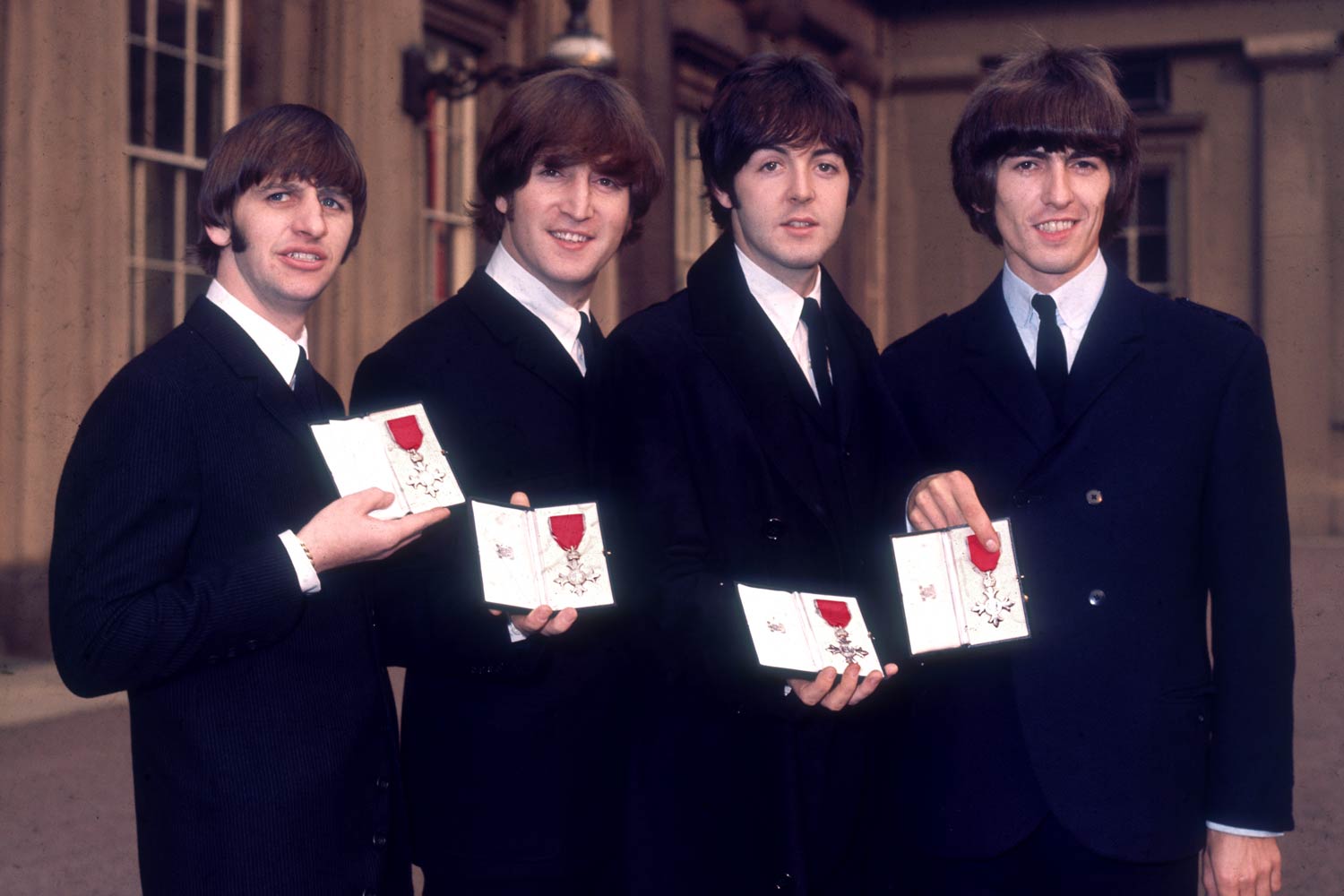 Hulton Archive/Getty Images
This photo of the Beatles was taken in 1965. It shows (from left to right) Ringo Starr, John Lennon, Paul McCartney, and George Harrison.
The British rock band the Beatles broke up in 1970, more than 50 years ago. But in 2023, they released a new song, which they produced with the help of technology.
Called "Now and Then," the song was written by former band member John Lennon long after the Beatles had broken up. Lennon recorded the song at his home on a small device called a tape recorder in the late 1970s. It's not a very clear recording. Lennon's piano playing made his voice difficult to hear, and a TV could be heard in the background. Lennon never made a professional recording of the song. Sadly, he died in 1980.
Today, only two of the Beatles, Paul McCartney and Ringo Starr, are still alive. The other Beatle, George Harrison, died in 2001. The three of them last worked together in 1995, when they added their voices and instruments to a couple of Lennon's other recorded songs. They tried to work on "Now and Then," but it was impossible. They weren't able to make Lennon's voice clearer or erase the sound of the TV in the background.
But today, a technology called machine learning allows people to separate different sounds on a music recording. With help from music producer Giles Martin, McCartney and Starr cleaned up Lennon's recording of "Now and Then" so that only Lennon's voice and piano could be heard, and his voice was clearer. Then they added more sounds. McCartney played guitar and piano, and Starr played drums. The song also includes a recording of George Harrison's guitar playing.
John Lennon's son, Sean Ono Lennon, is a fan of the finished song.
"My dad would've loved that, because he was never shy to experiment with recording technology. I think it's really beautiful," said Ono Lennon in a short video the Beatles released.