Little by little, bison (or buffalo) are returning to American Indian homelands.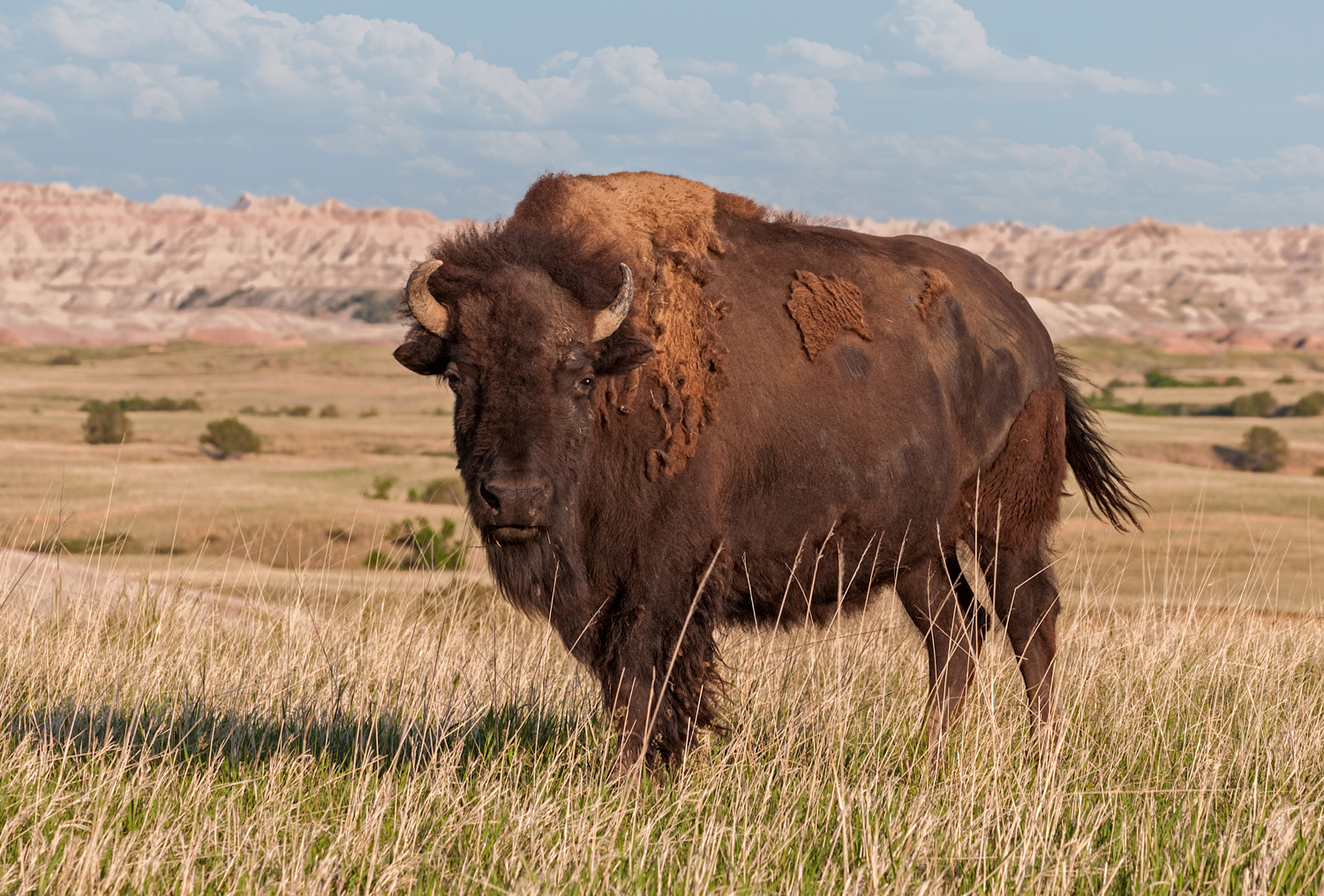 © Holly Kuchera/Dreamstime.com
Once, there were millions of bison (or buffalo) in North America. Bison were important to the cultures of many American Indian groups. But by the 1880s, the bison were almost gone. Today, the bison are back. And American Indians are rebuilding their ties with these animals.
The relationship between American Indians and bison started thousands of years ago. The Yuchi, the Sioux, and other American Indian groups relied on bison. The animals provided food, shelter, and clothing. They are still part of American Indian stories, traditions, and beliefs. But when white people began to settle in the West, they killed so many bison that the animals nearly died out.
During this time, white settlers and the U.S. government also forced many American Indians to leave their homelands. Many parts of American Indian culture were lost.
In the late 1800s, the U.S. government started taking steps to save the bison. There were only a few bison left. Officials rounded them up and put them in national parks so that they would be protected. Since then, the bison population has grown to almost 500,000.
And now, steps are being taken to reconnect bison with the American Indian groups that once relied on them. Little by little, some of the bison that live in America's parks are being returned to American Indians.
In March 2023, dozens of bison were moved from a park in Colorado to the Yuchi of Oklahoma, as well as other American Indian groups. Richard Grounds of the Yuchi people said the return of the bison is helping to restore Yuchi culture.
"We've lost that connection to the buffalo," Grounds told the Associated Press. "So we're saying, we Yuchi people are still here and the buffalo are still here, and it's important to reconnect and restore those relationships with the land, with the animals, and the plants."