Kami Rita has climbed to the top of the world's tallest mountain more than anyone else on the planet.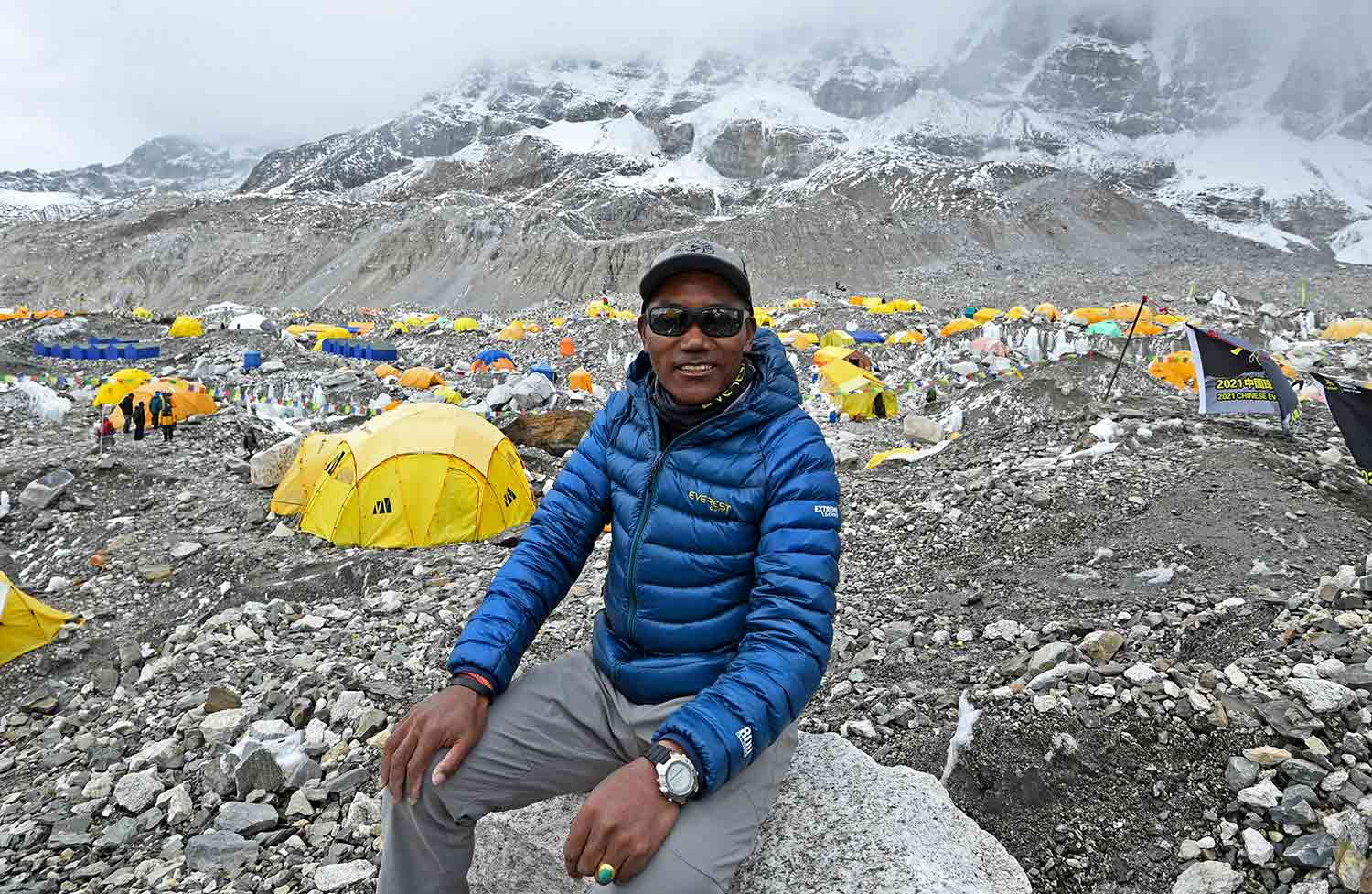 Prakash Mathema—AFP/Getty Images
In this 2021 photo, Kami Rita poses at a Mount Everest base camp, one of the places where climbers stop when they try to reach the top of the mountain.
A man named Kami Rita has climbed the world's highest mountain more times than anyone else in the world. On May 23, 2023, Kami Rita reached the top of Mount Everest for the 28th time!
Climbing a mountain that's more than 29,000 feet (8,800 meters) high can be very dangerous. Kami Rita, who is part of an ethnic group called the Sherpas, grew up in the mountains and learned how to climb by doing so with experienced guides. He first reached the summit (top) of Mount Everest in 1994. Today, he's a guide who climbs Everest with people who rely on his knowledge and experience to keep them safe.  Helping them is how he earns his living.
There are many Sherpa guides who help visiting climbers—but none is as accomplished as Kami Rita. Still, he might not hold the climbing record for long. He'd set a record of 27 climbs the week before, only to see another guide, Pasang Dawa, match that record a few days later. It may not be long before Pasang Dawa climbs Everest for the 28th time.
But that's okay with Kami Rita. He's planning to retire soon. While Kami Rita became a climbing guide like his father, he says his kids are planning other careers.