A major U.S. toy seller is back, and it says its new stores are more fun than ever.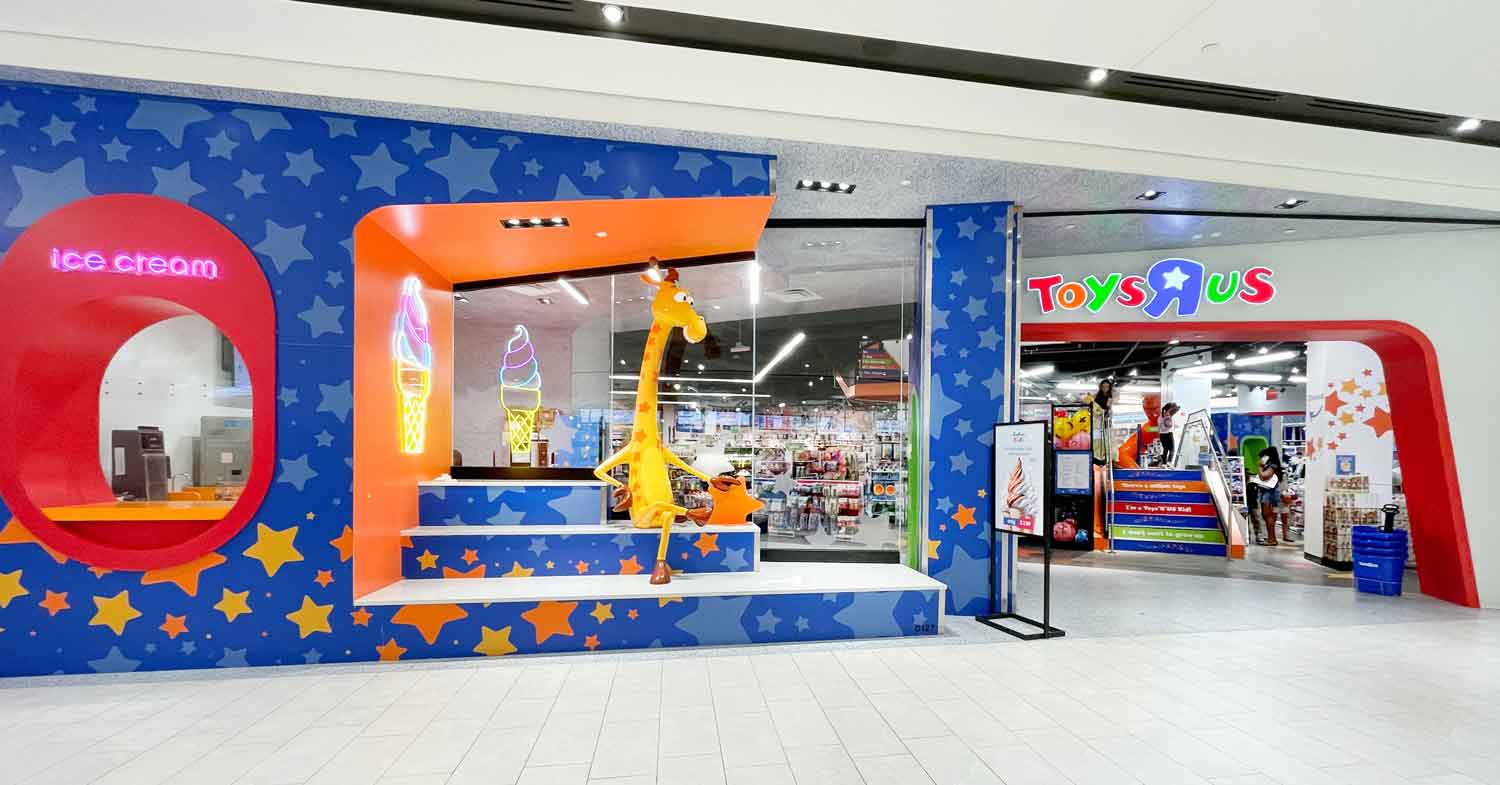 Courtesy of American Dream
In 2022, Toys R Us opened this store at American Dream, a shopping center in New Jersey.
Toys R Us, which once was the biggest toy seller in the United States, is making a comeback! The company has already opened several new stores, and many more are planned for 2024.
In November 2023, Toys R Us opened a large store in the Mall of America in Minnesota, two years after opening a large location at American Dream, a shopping mall in New Jersey. In the past three years, the company has also opened smaller stores on cruise ships, in airports, and inside Macy's department stores. Toys R Us is growing—not long after many people thought it might disappear forever.
Toys R Us was founded in 1957 and was successful for many years. But six years ago, Toys R Us declared bankruptcy, which means that it owed more money than it could pay back. Many people were choosing to buy toys online or at stores like Walmart instead of Toys R Us. Hundreds of Toys R Us stores closed.
In 2021, an organization called WHP Global decided Toys R Us could be saved. WHP Global puts money into companies with the hopes of making more money—and it decided to put money into opening new Toys R Us stores. Its goal was to get people to want to shop at Toys R Us instead of other places.
One way to get people to go somewhere is to make it fun. Many of the new stores aim to do just that! For example, the Toys R Us at American Dream has a two-story spiral slide, an ice cream parlor, and places where kids can try out some of the toys.
Will the fun be enough to keep Toys R Us in business? Decide for yourself! The slideshow below shows what you might find if you visit a new Toys R Us store.