Toys That Make Less Trash
It's Earth Day, and Mattel has a present for our planet.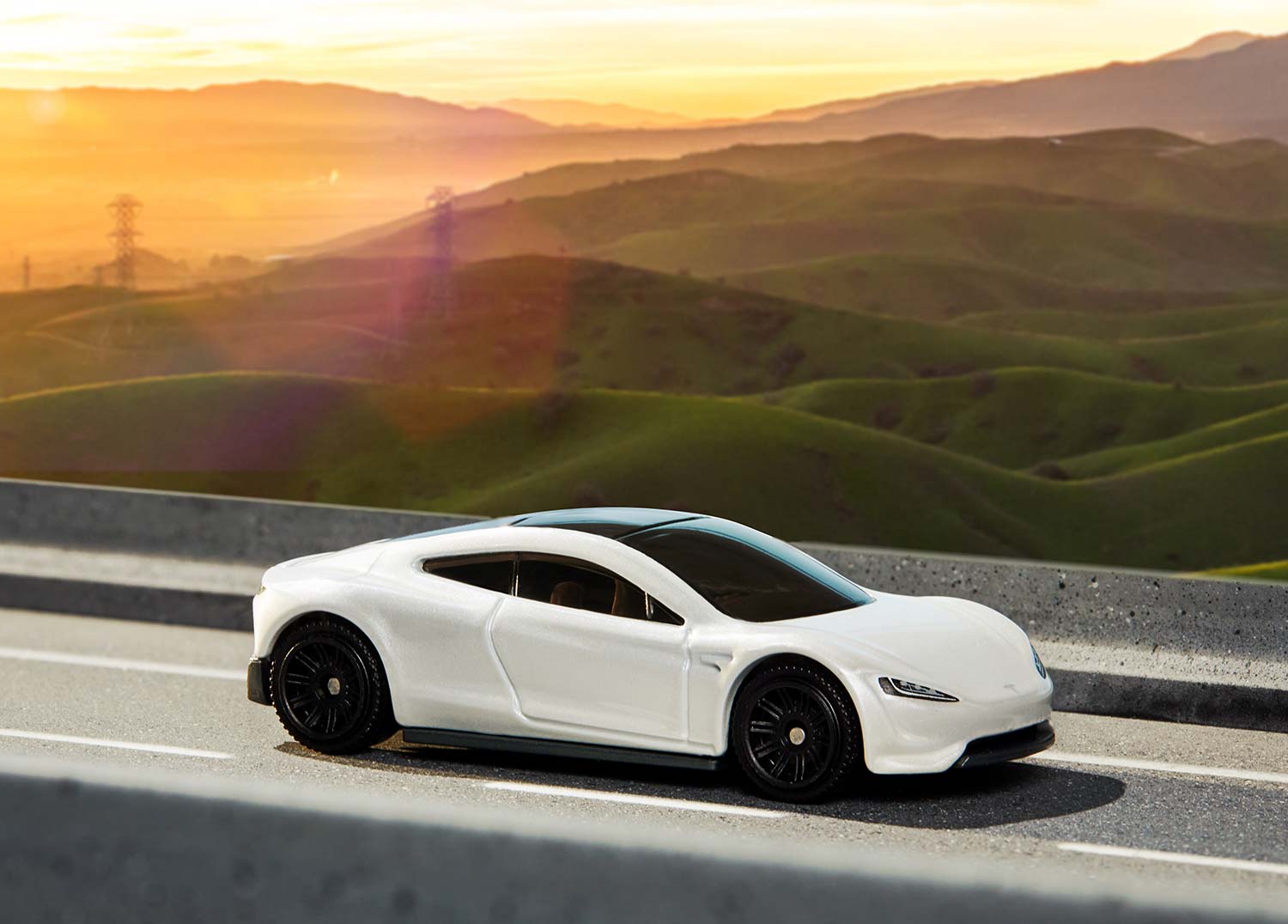 The Matchbox Tesla Roadster is made from mostly recycled materials.
Just in time for Earth Day, Mattel has introduced some toys that might be kinder to our planet than other toys. 
Mattel's Mega Bloks Green Town is a group of building sets that are made mostly from plant-based materials. The Matchbox Tesla Roadster is also made by Mattel. It's a toy car that's made from 99 percent recycled materials. 
Not every toy is friendly to the planet. In fact, many plastic toys are made using fossil fuels like oil and natural gas. When plastic is made from fossil fuels, greenhouse gases like carbon dioxide are released. This plastic keeps releasing greenhouse gases even long after it has been made. Having too many greenhouse gases in the atmosphere leads to climate change. 
Plastic also takes hundreds of years to break down. If plastic isn't recycled, it just sits in landfills with all of our other garbage.
So why might Mega Bloks Green Town and the Matchbox Tesla Roadster be better for the environment than other toys? Materials that are made from plants, like Green Town, produce fewer greenhouse gases. And toys made from recycled materials, like the Tesla Roadster, need less new plastic to make them.
Mattel says it's trying to be more and more Earth-friendly. In 2019, the company pledged to use "100 percent recycled, recyclable, or bio-based [plant-based] plastics materials in both its products and packaging." It said it would do this by the year 2030. 
That would be a great gift for our planet.