Scientists found a tarantula with bright blue markings!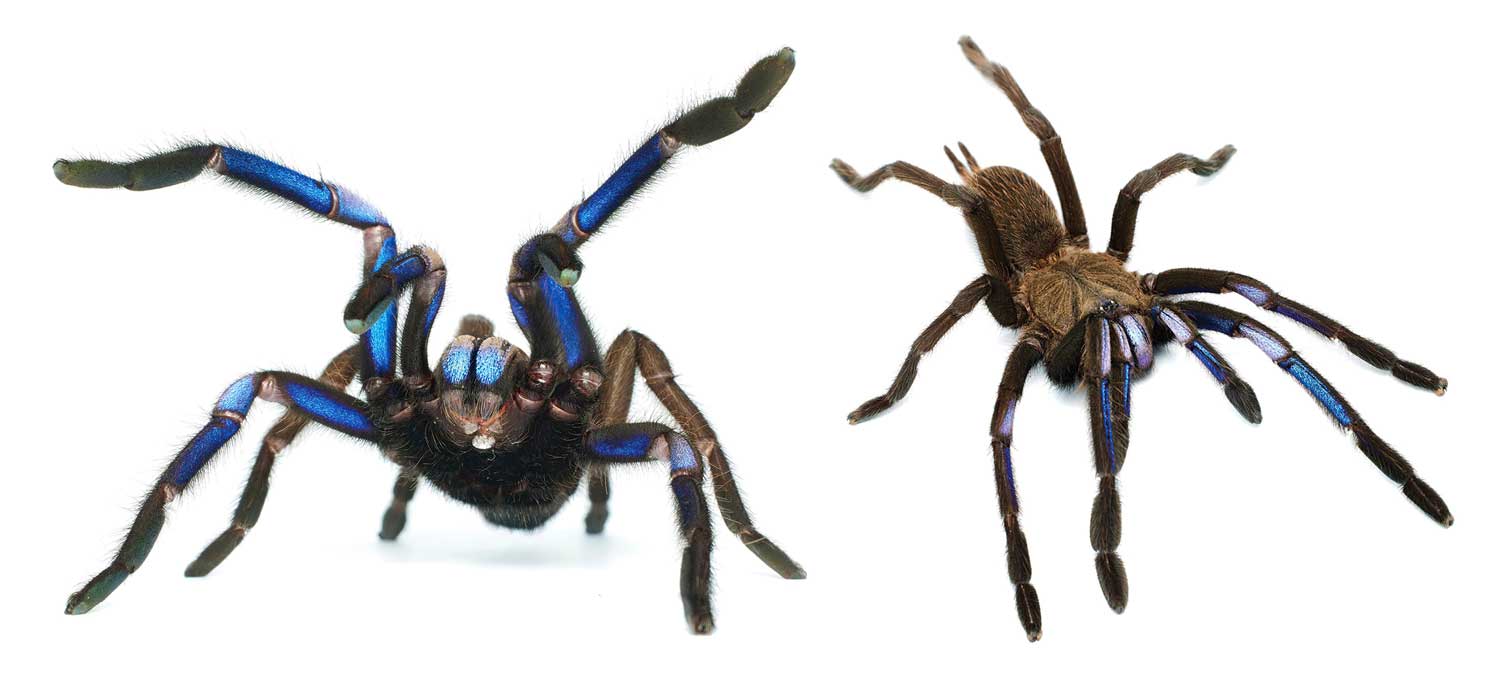 Chomphuphuang N., Sippawat Z., Sriranan P., Piyatrakulchai P., Songsangchote C./ZooKeys
Two views of Chilobrachys natanicharum's bright blue markings.
Scientists were exploring a mangrove forest in Thailand when they came across a bright blue tarantula. The species has been named Chilobrachys natanicharum.
Scientists say the species can live on the ground or in trees. But in mangrove forests, which are wetlands, the tarantulas are limited to living in hollow trees. Hoping to study the blue spiders, the team of researchers climbed the trees and tried to lure some out. They were able to catch only two.
C. natanicharum, also called the electric blue tarantula, had been sold in commercial markets before but is just now being documented by scientists. Its color is one reason the species is so special.
"Blue is one of the rarest colors to appear in nature, which makes blue coloration in animals particularly fascinating," entomologist Narin Chomphuphuang told CNN.
The blue tarantula's color doesn't come from pigment, which is what produces the color of human skin or hair. Instead, it's caused by the makeup of tiny hairs on the tarantula's body. Tiny structures in the hair manipulate the light that shines on them. In addition to the blue, the spiders can also have some violet coloring.
Scientists say C. natanicharum is one of the world's rarest tarantulas, and they're concerned about its future. The mangrove forests where the species was found are rapidly being cut down.