A More Even Playing Field
A new football helmet is designed to communicate plays to players who are deaf or hard of hearing.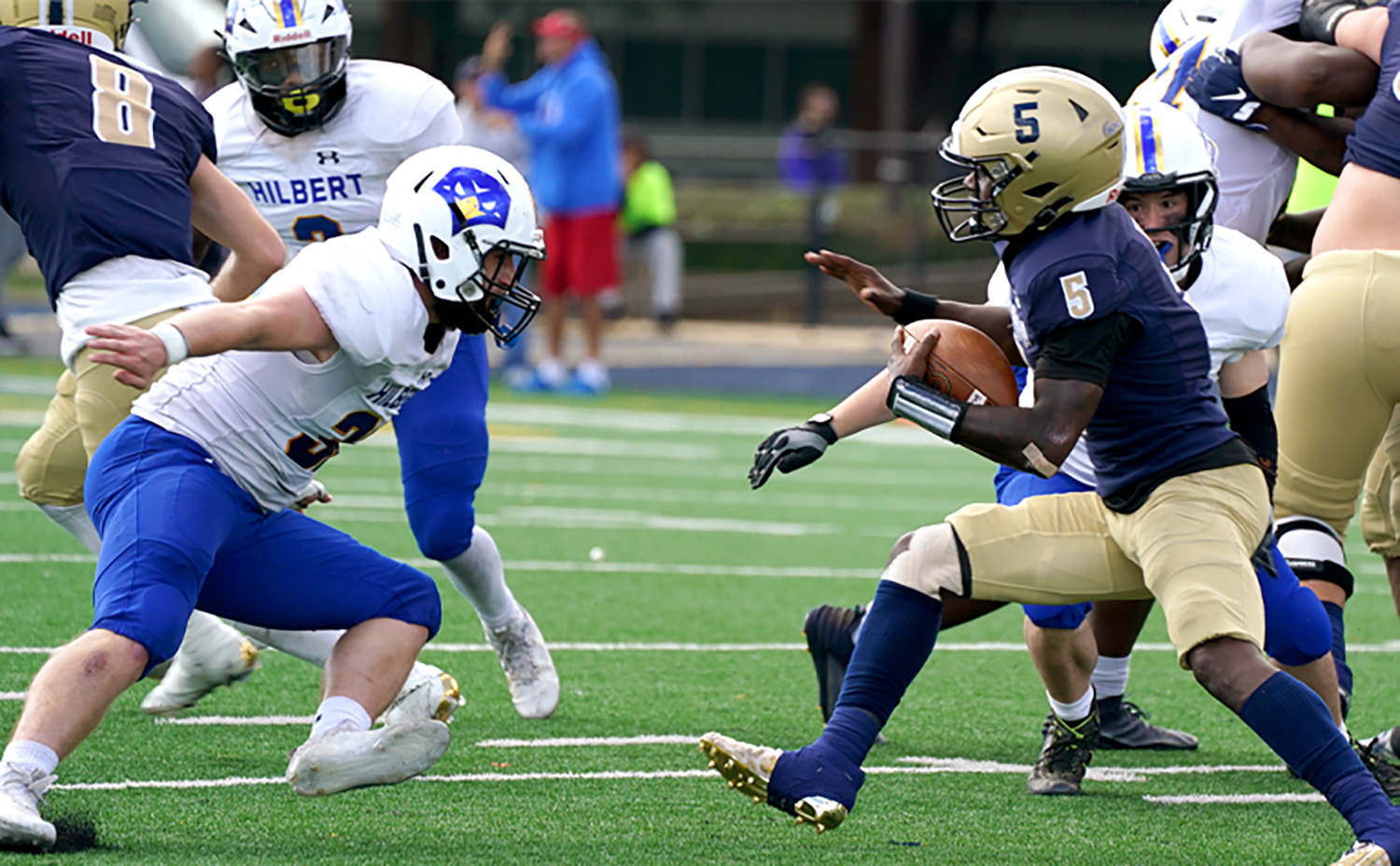 Brandon Washington, quarterback for Gallaudet University (holding the ball) rushes against an opponent.
A new football helmet allows coaches to communicate with players who are deaf or hard of hearing.
The technology works like this: During a game, a coach standing on the sideline can select from a list of plays on a tablet and then send the selection to the quarterback's helmet. The play appears on a tiny screen at the front of the helmet, where the quarterback can see it. The quarterback then communicates the play to the rest of the team. This process is similar to how plays are communicated to hearing quarterbacks. Many of them receive audio messages from coaches via speakers in their helmets.

Gallaudet University football coach Chuck Goldstein transmits plays to AT&T's new football helmet, seen on the right.
The helmet was developed by AT&T in collaboration with Gallaudet University, where nearly all the students are deaf or hard of hearing. Gallaudet's football team competes in Division III of the National Collegiate Athletic Association (NCAA).
"We work out the same way as every other college football program, we practice the same way, we compete the same way," Gallaudet coach Chuck Goldstein said in a press release. "The difference between coaching a hearing team compared to a Deaf team is…the communication."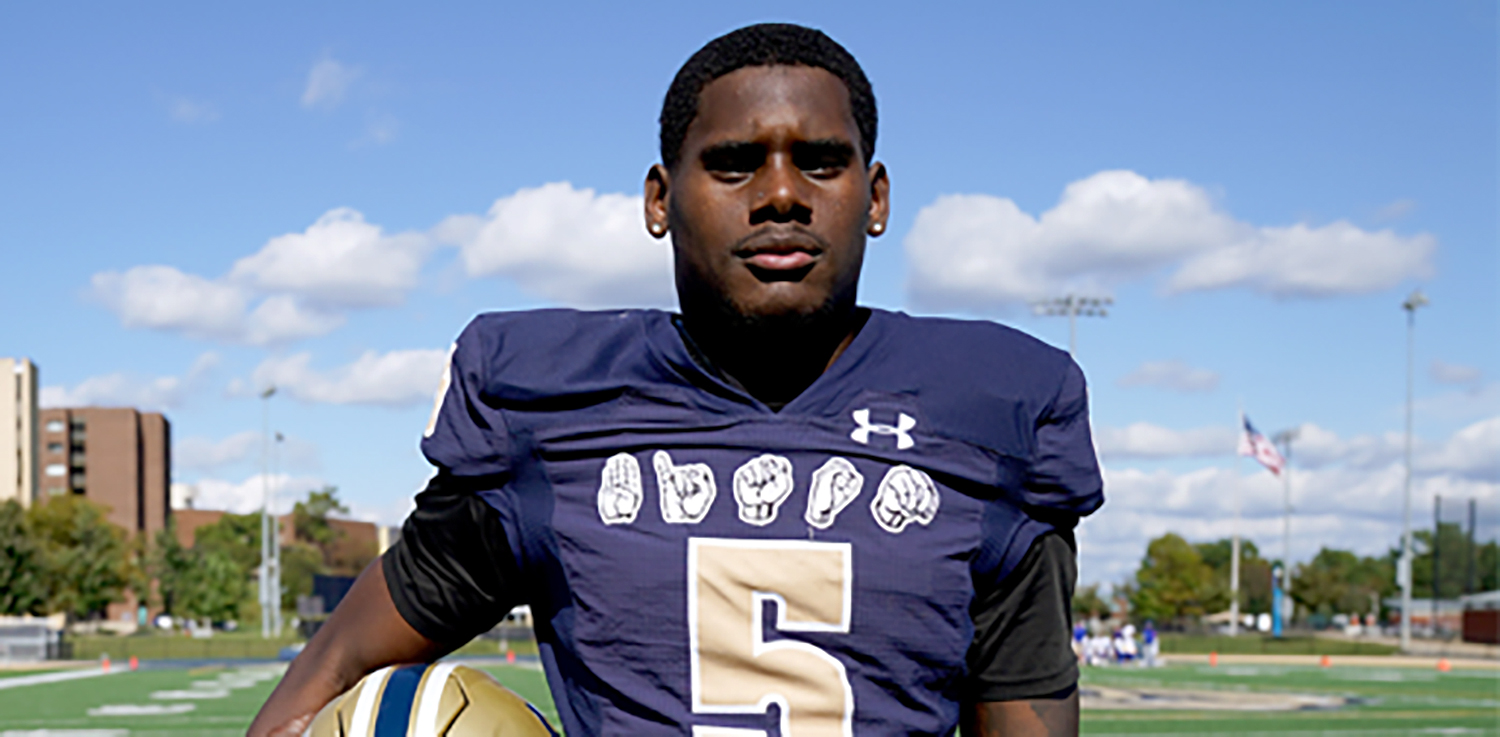 Brandon Washington, Gallaudet quarterback, wears the Gallaudet football jersey.
For nearly two years, AT&T asked the university's football coaches and players for input as it worked out how to design the helmet.
"They would give us feedback," Corey Anthony, AT&T senior vice president of networking engineering and operations, told the Associated Press. "We'd go back, make changes, work on it. It's just a beautiful relationship that we have with that university."
The players and their coach are thrilled with the result.
"Just realizing, is this for real? Can you look around and be able to see the plays inside the helmet? I mean, that's just awesome technology," Trevin Adams, Gallaudet University quarterback, told Good Morning America.