This Day in History: Aliens?!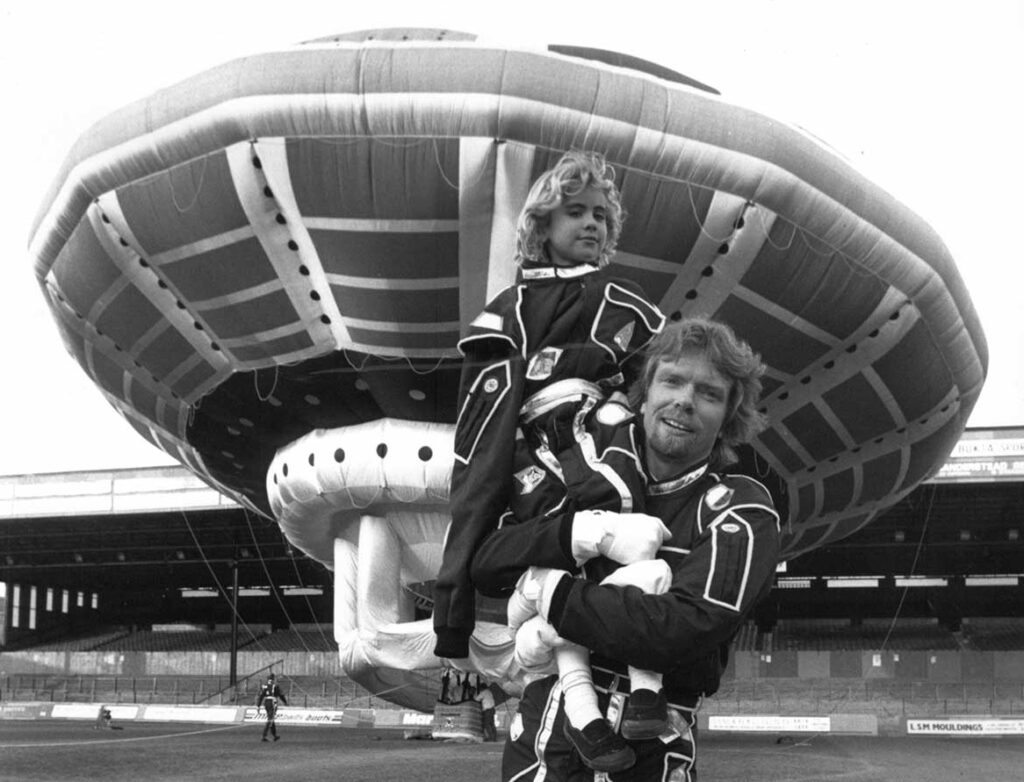 Richard Branson and his daughter pose in front of Branson's "UFO" balloon.
Credit: Philip Ide/ANL/Shutterstock.com
On March 31, 1989, a UFO was spotted in the sky over London, England. The flying saucer attracted hundreds of witnesses who may have wondered if extraterrestrials were about to land on Earth. But this was no alien invasion. It was the ultimate April Fools' joke.
The man behind the prank was Richard Branson, the founder of the Virgin Group. Branson's company is involved with entertainment, fitness, and flight—but business isn't Branson's only interest. He's all about April Fools' Day, which falls every year on April 1.
For his legendary 1989 stunt, Branson didn't build a flying saucer from scratch. Instead, he made a hot air balloon look like a flying saucer by covering it in silver casing and adding lights that could flash on and off. The dressed-up balloon took flight early in the morning, just as the sun was rising and the first commuters were heading to work. At least some of the people who saw the eerie "UFO" hovering over them took it pretty seriously. The police later said they lost count of the number of calls they received.
The police pursued the mysterious "spacecraft" and finally caught up with it just after it landed. But, as Branson later remembered, the drama didn't end there. When the door of the flying saucer opened, Branson recalled, fog wafted out and an alien emerged. (Of course, it was a human wearing an alien costume.) Since the next day would be April Fools', the police soon realized what was going on.
Branson's company, Virgin Group, has since gotten involved in space exploration. Maybe Branson will actually be an alien someday—exploring a planet far from Earth.