Two college students are using their web skills to help Ukrainian refugees.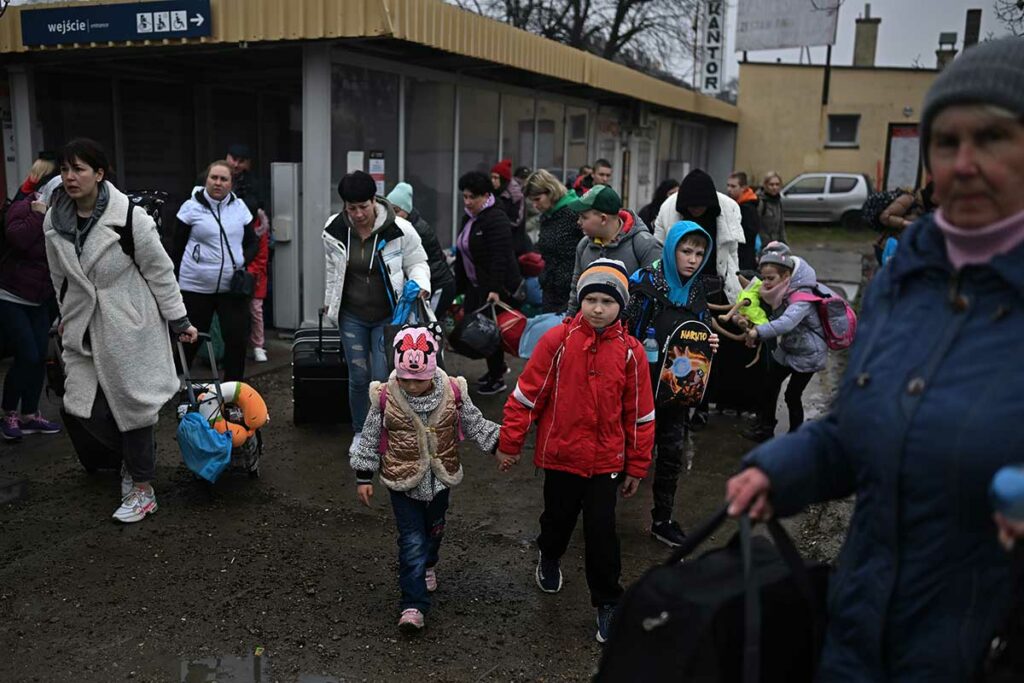 © Jeff J Mitchell/Getty Images News
Two college students have created a website designed to assist Ukrainian refugees. The website, called Ukraine Take Shelter, helps people who are fleeing the war in Ukraine to find a place to stay in cities around the world.
Ukraine Take Shelter was created by Harvard University students Avi Schiffman, 19, and Marco Burstein, 18. Since Russia invaded Ukraine on February 24, millions of Ukrainians have left their home country, and many have no place to go. There are, however, a lot of people around the world who want to open their homes to Ukrainians. Schiffman, a talented web designer, realized that there was a need for a simple online resource linking refugees with people willing to host them. He and Burstein built the website in just three days.
Ukraine Take Shelter, which can be viewed in several languages, is designed to be easy to use. The user simply types in the city where they need shelter to get listings for houses, apartments, and rooms that are available. Thousands of potential hosts have posted listings on the site. 
Why did Schiffman decide to help? He said he saw a need for a website and, having built sites before, he thought, "Why not me?"