Two vending machines in Ako, Japan, are programmed to provide supplies in the event of an earthquake.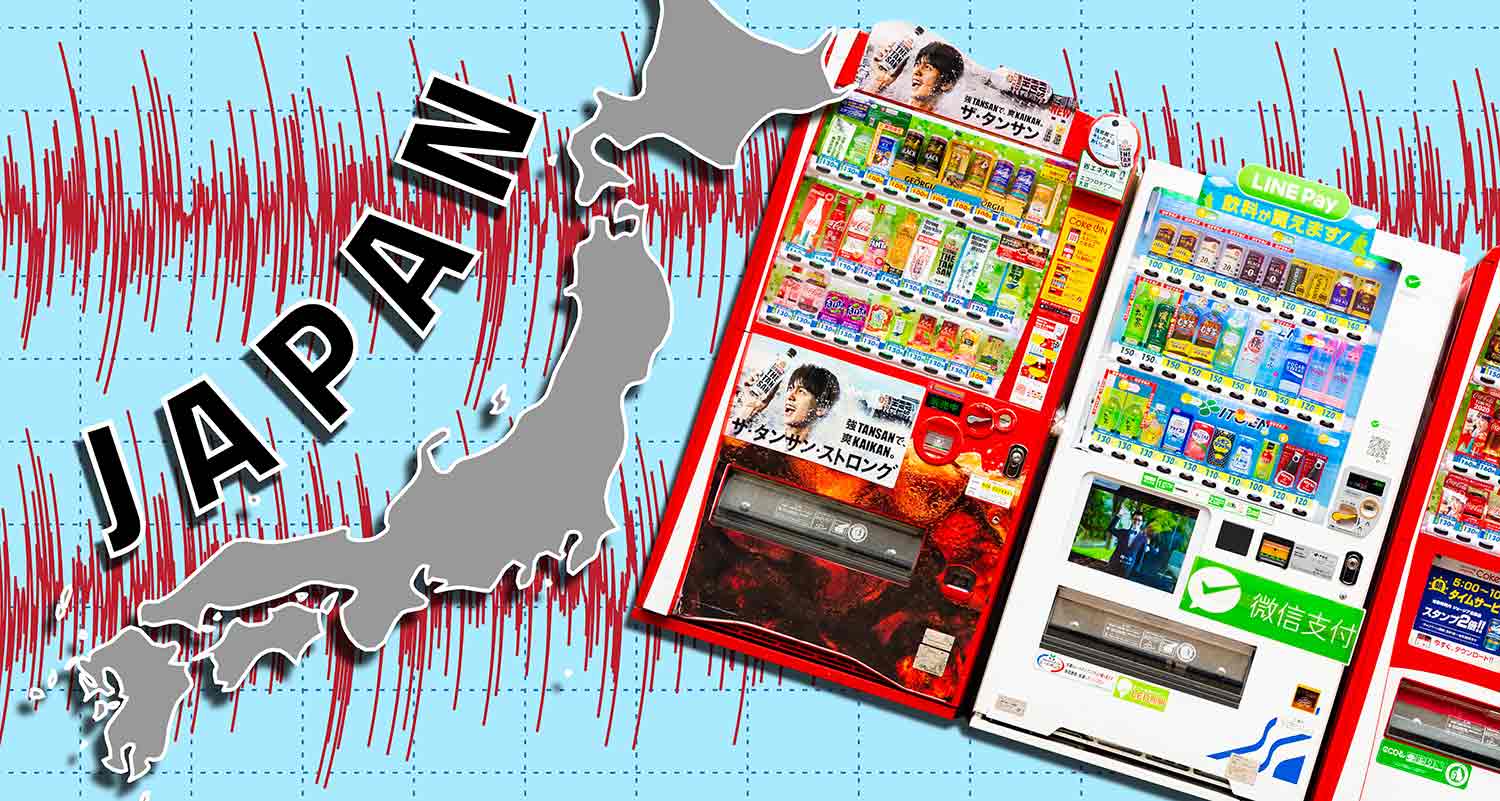 © Robbin Lee, Oleksandr Khoma, Pytyczech/Dreamstime.com; Photo illustration Encyclopædia Britannica, Inc.
Two vending machines in Japan are designed to automatically unlock and allow people to access food and drinks for free in the event of a powerful earthquake.
The machines were installed recently in Ako, a city that experts say is vulnerable to a strong earthquake in the near future. Each contains about 300 soft drinks and 150 food items and nutritional supplements. The machines also have lockers containing emergency supplies such as portable toilets.
Most of the time, the machines sell their products like any other vending machines. They will unlock if an evacuation order is issued in response to an earthquake or another disaster.
The machines were installed by a company called Earth Corp. through an agreement with the Ako city government. They are the first of their kind—but possibly not the last. Located in a region called the Ring of Fire, Japan is prone to earthquakes and has taken many precautions to shore up public safety.
"We'd like to spread [the machines] throughout the country," a representative of Earth Corp. told Japanese news outlet The Mainichi.
A city official told The Mainichi, "We expect that the stockpile will lead to the safety and security of our citizens."