More Representation Needed
A new report shows that Indigenous actors are rarely represented in movies.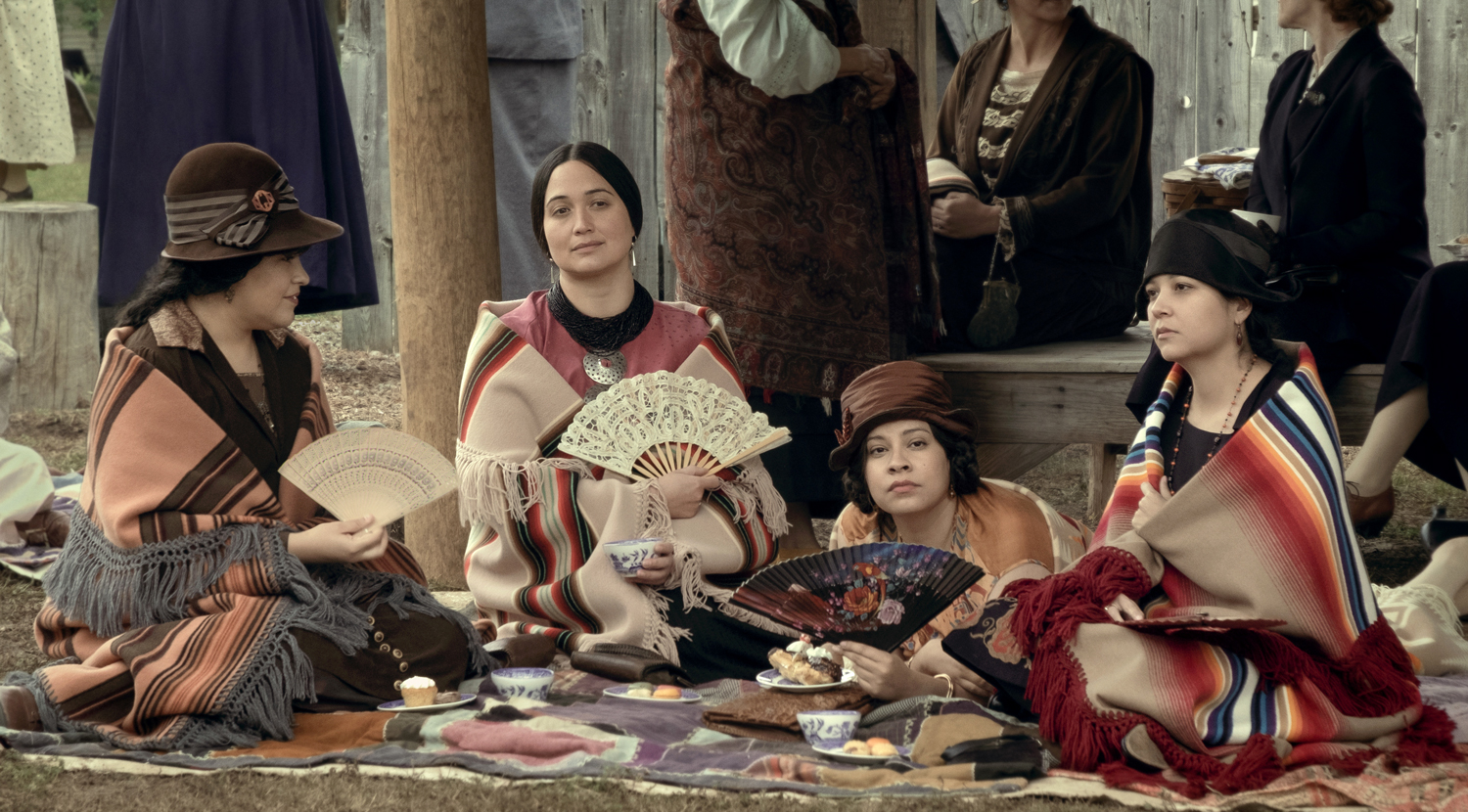 © 2023 Apple Studios/Paramount Pictures
The actors (from left) JaNae Collins, Lily Gladstone, Cara Jade Myers, and Jillian Dion, from the 2023 movie Killers of the Flower Moon, are all of American Indian descent.
American Indians, or Native Americans, make up 1.3 percent of the U.S. population. But a new report says that they are rarely represented in movies.
The report shows the results of a study done by the University of Southern California Annenberg School for Communication and Journalism. The study looked at the presence of American Indians in the 1,600 top-grossing films from 2007 to 2022. (The top-grossing films are the ones that made the most money.) It found that less than 0.25 percent (one-quarter of 1 percent) of speaking roles in these films went to American Indians, and only one of the films featured an American Indian lead actor. Only about one-third of the roles played by American Indian actors were important to the plot of the movie.
When American Indians did appear on screen, only 23 percent of them were female.
"Audiences would have to watch thousands of movies to see even one Native woman on screen, and very likely in a minor role," said Annenberg Associate Professor of Communication Stacy L. Smith, the report's main author. "This is a failure of imagination on the part of writers, directors, and casting directors."
Smith said American Indians are nearly invisible in movies. She added that it would be difficult for American Indian actors to earn a living because there are very few roles for them.
The report says there are many ways to improve American Indian representation in Hollywood. It suggests supporting the work of American Indian filmmakers and actors. One way to do this is for movie studios to fund (pay for) movies that feature American Indian actors or those made by American Indian filmmakers.