The Haitian women's soccer team has qualified for the FIFA Women's World Cup for the first time in history.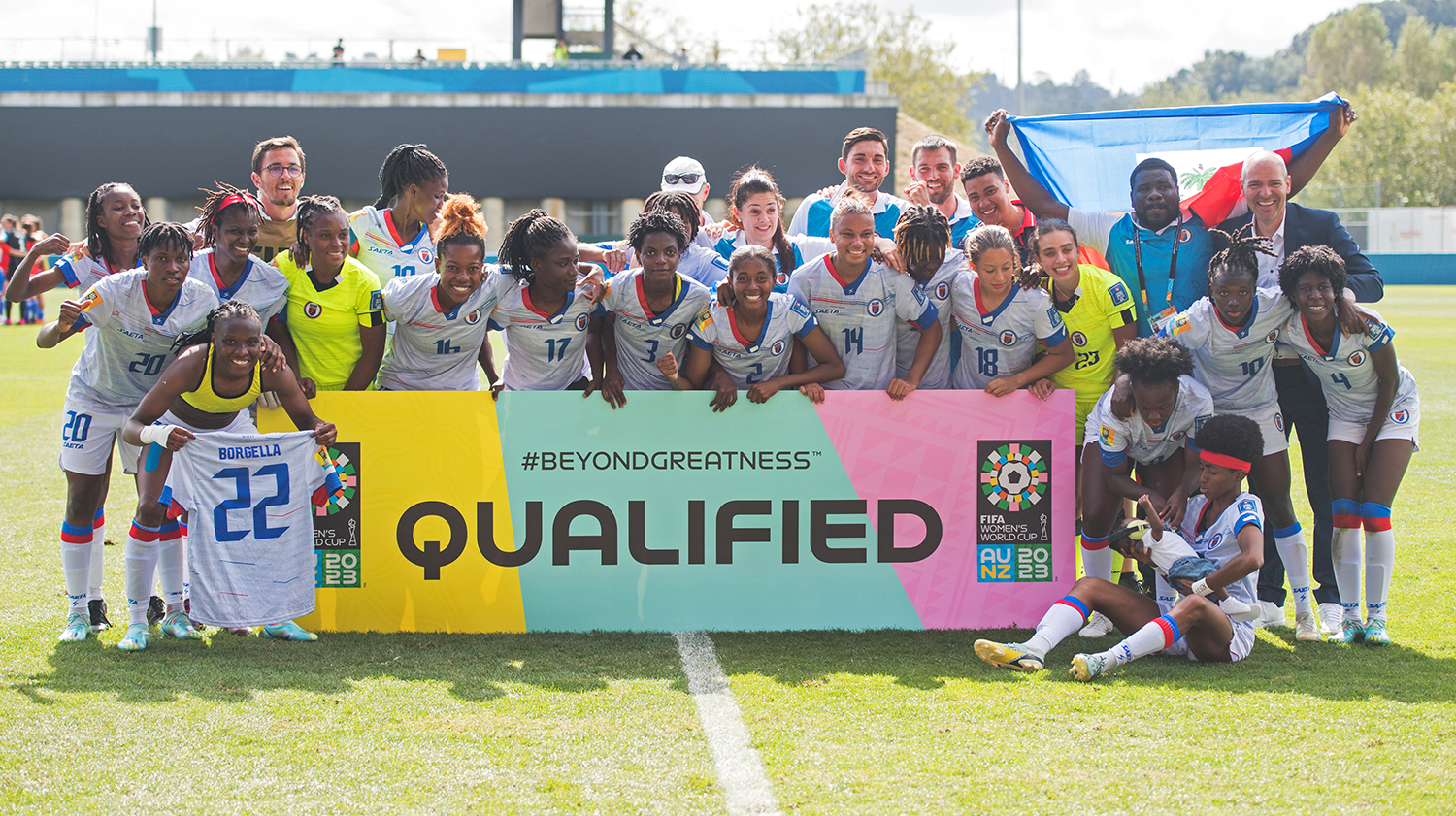 Luis Veniegra/SOPA Images—LightRocket/Getty Images
Haiti's national women's soccer team poses for a photo after qualifying for the Women's World Cup.
When the world's best women's soccer players face off this summer at the FIFA Women's World Cup, Haiti will be there. The Haitian women's soccer team defeated Chile in the qualifying rounds in February, securing its spot in the world's biggest women's soccer event.  
Nineteen-year-old Melchie "Corventina" Dumornay scored twice in the 2–1 victory against Chile, proving to the world that Haiti, which ranks 53rd out of 188 countries in women's soccer, is a force to be reckoned with. The players say their biggest strength is teamwork.
"We trust in ourselves," team captain Nérilia Mondésir told Reuters. "We do everything together. Even when we lose, we fight for every blade of grass." 
Athletes in Haiti face challenges that go beyond the soccer field. While many other teams have sponsors—companies or government agencies that help pay for their training and travel—the Haitian team does not. Poverty is widespread in Haiti, and it has been made worse by natural disasters such as earthquakes and hurricanes. Because of an increase in crime, the nation's professional soccer players play home games in neighboring country the Dominican Republic. 
But it would take a lot to dim Haiti's enthusiasm for soccer. When the Haitian women's team qualified for the World Cup, fans were elated. The fact that the women's team had never qualified for the World Cup made it even more special. (The men's team last qualified in 1974.) Though the event will take place in Australia and New Zealand, Haitian fans will be following all the action.
"Maybe they'll reach the quarterfinals," 13-year-old fan Noah Yann Hilarie told the Associated Press. "That would be huge, amazing. I hope that happens."
In Haiti's first game, on July 22, the team will face off against England, which is ranked fourth in the world. It'll be a tough match-up, but the players will give it their all, knowing they've already made history.
"We're battlers. That's probably our best quality," said Mondésir. "We battle to the end, even when our opponents are stronger than us on paper."