A recent study showed that pet parrots get a lot out of having video calls with each other.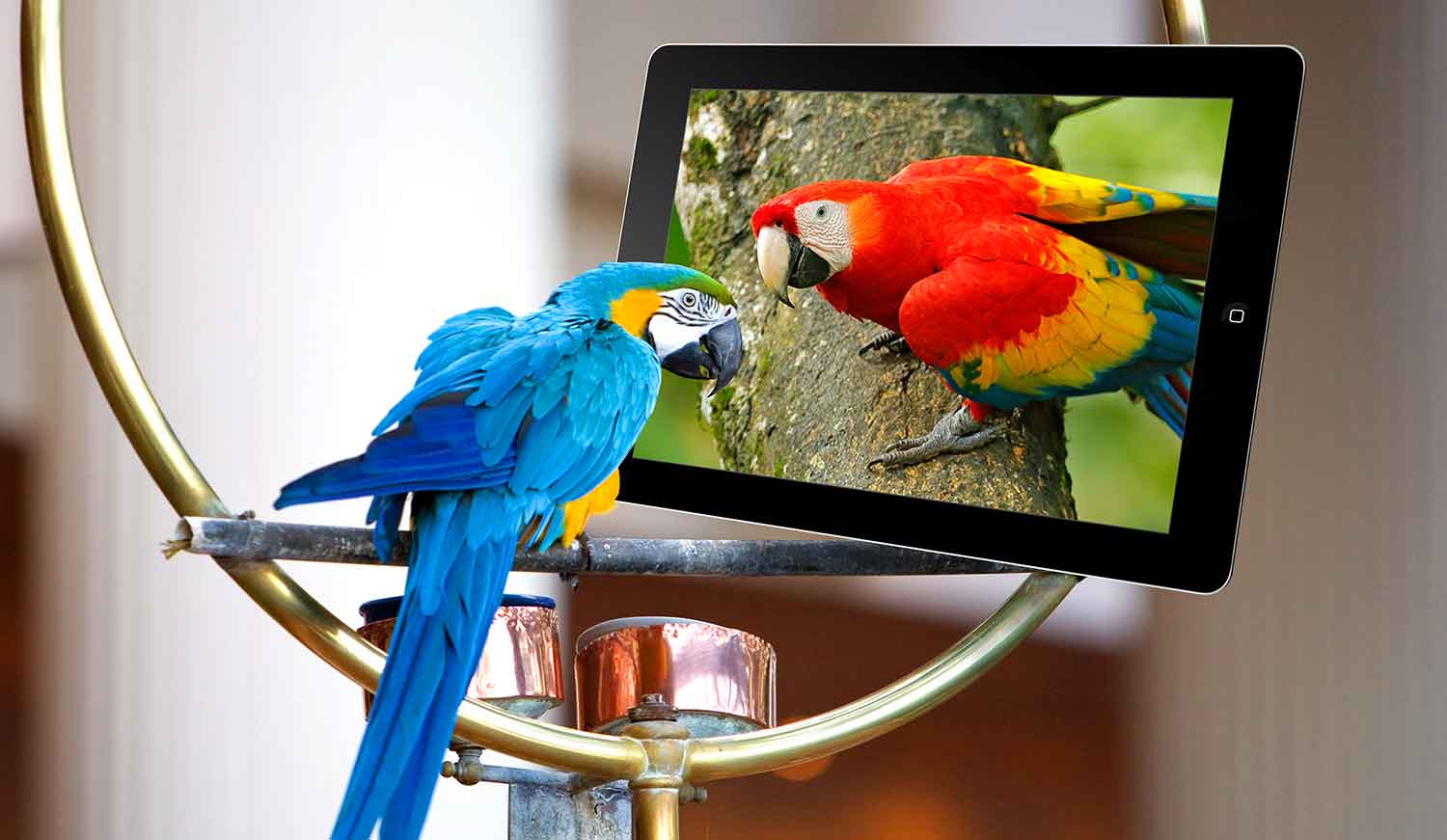 © Evajoy, Manaemedia, Ondrej Prosicky/Dreamstime.com; Photo illustration Encyclopædia Britannica, Inc.
When you can't be with someone in person, a video call may be the next best thing. That's true not just for people. A recent study found that pet parrots may benefit from having video calls with other pet parrots.
In the study, researchers and parrot owners taught 18 pet parrots how to touch a photo of another parrot on a tablet screen to start a call with that parrot. Over the course of three months, the parrots made 147 deliberate video calls to each other. During the calls, the parrots behaved the way they would if they were with other parrots in real life, according to study co-author Dr. Jennifer Cunha of Northeastern University in Boston, Massachusetts.
"[The parrots displayed] mirroring behaviors where they might move in the same kind of way, dancing, singing together," Cunha told National Public Radio. "They really seem to, as one owner said, come alive during the calls."
"I was quite surprised at the range of different behaviors," Dr. Ilyena Hirskyj-Douglas of the University of Glasgow in Scotland, another co-author, told the Guardian. "Some would sing, some would play around and go upside down, others would want to show another bird their toys."
Parrots are very intelligent, social animals. In the wild, they often live in large flocks, but as pets, they are often alone or in a small group. Pet parrots run the risk of getting bored or lonely. Some even develop psychological problems with symptoms like pacing back and forth or plucking out their feathers.
Researchers say the calls with other parrots could benefit the birds by mimicking the experience of living in a flock. In fact, Cunha said the study resulted in lasting friendships.
"Some of the birds continue to call each other," Cunha said. "So I think that there's a lot of long-term potential for these kinds of relationships." 
Check out the video for some highlights from the study.
Pr. Rébecca Kleinberger—Northeastern University, Dr. Jennifer Cunha—Northeastern University and Parrot Kindergarten, and Pr. Ilyena Hirskyj-Douglas—Glasgow University, Northeastern University/Glasgow University