Just in time for Earth Day, world leaders are taking on the plastic problem.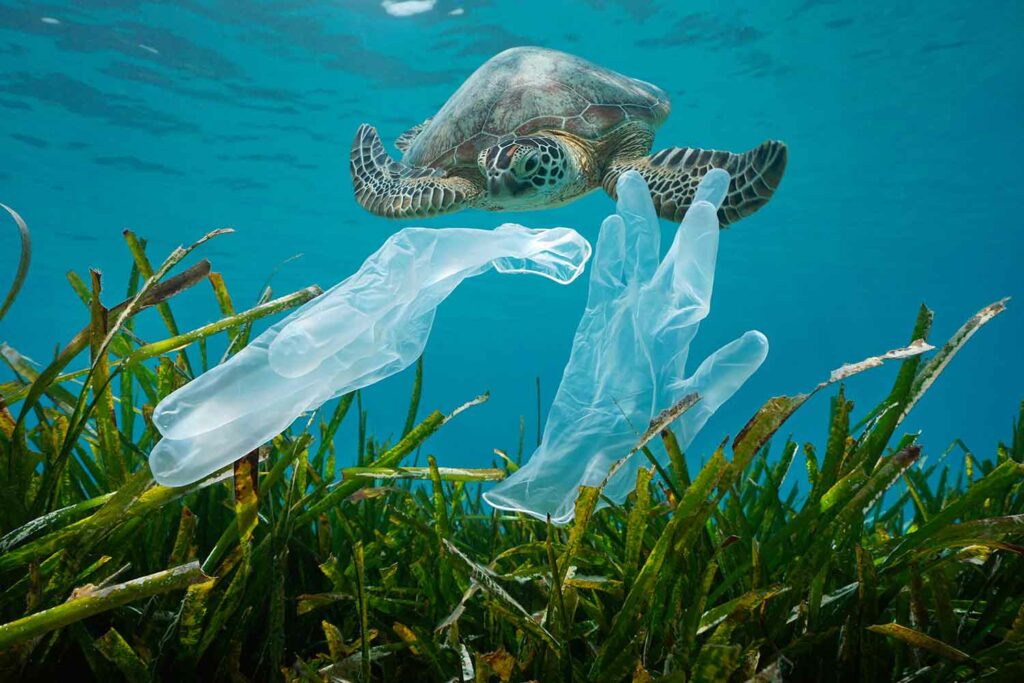 © Damocean—iStock/Getty Images Plus
Could this be a solution to plastic pollution? 
On March 2, 2022, the United Nations (UN) announced that 175 nations had agreed to draw up a treaty that will legally require them to reduce plastic waste. Government leaders made the agreement at the fifth biennial (every other year) session of the UN Environment Assembly in Nairobi, Kenya. The meeting brought together leaders of governments, businesses, and more to discuss critical environmental issues.
Plastic is certainly a critical issue. Each year, about 11 million metric tons of plastic end up in the oceans and other bodies of water. A lot of this waste is single-use plastic, which is plastic that's used once before it gets discarded. Single-use plastic items include plastic bags, straws, beverage bottles, and most food packaging. Plastic doesn't decompose. Once in the water, it often breaks down into tiny pieces called microplastics. Sea life can get caught in large plastic items or swallow small pieces.
The agreement that was made at the UN conference is a step toward tackling the plastic problem. Leaders said they would limit the production of new plastic and increase plastic recycling and the design of more sustainable packaging. Currently, less than 10 percent of the world's plastic gets recycled.
"Plastic pollution has grown into an epidemic," said Espen Barth Eide, president of the UN Environment Assembly's fifth session and Norway's minister of climate and the environment. "With today's resolution, we are officially on track for a cure."