The Queen of Rock 'n' Roll
Tina Turner, who inspired artists like Beyoncé and Janelle Monáe, has died.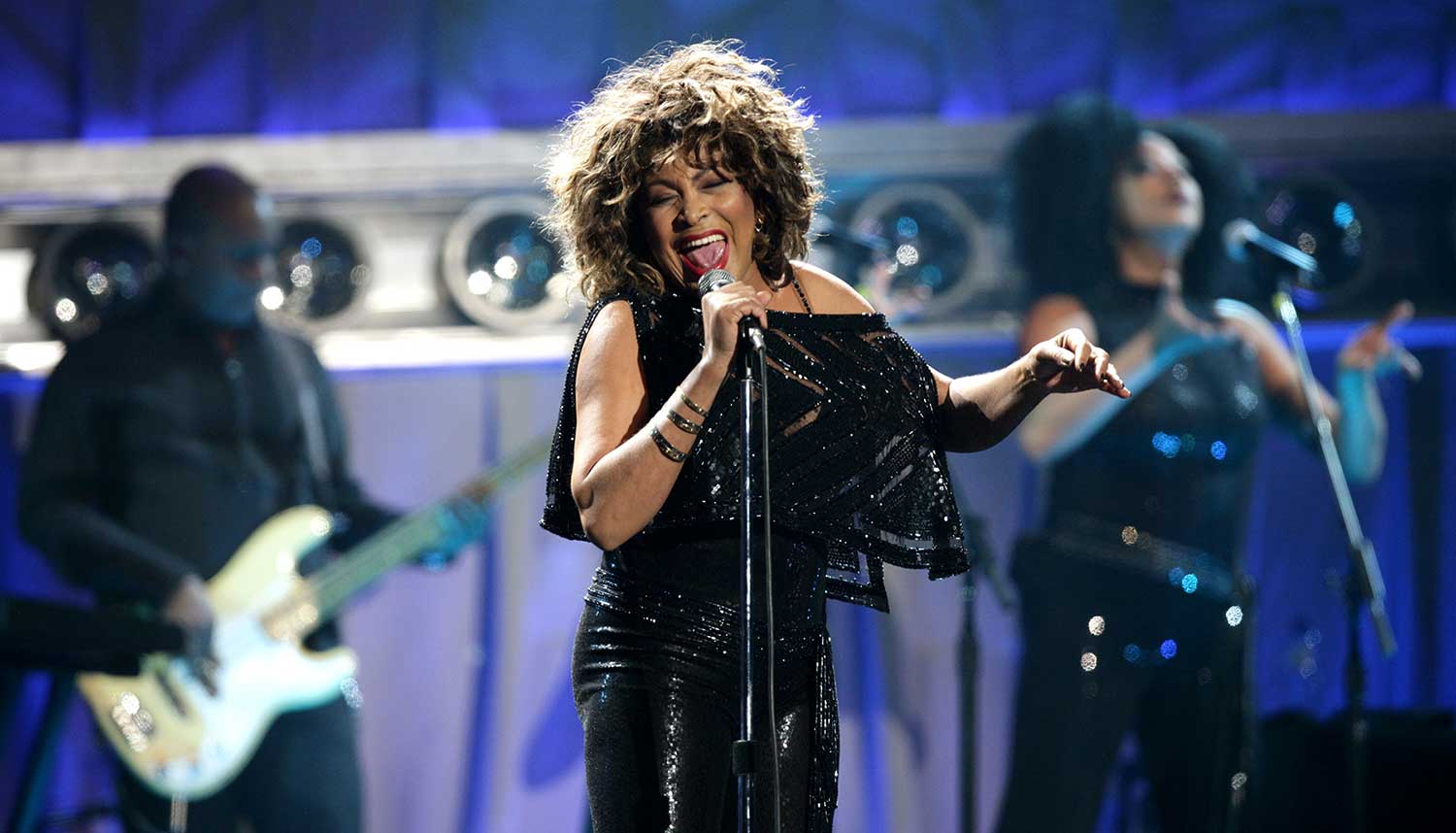 Greetsia Tent—WireImage/Getty Images
Before Beyoncé, Janelle Monáe, Lady Gaga, and Rihanna, there was Tina Turner. Turner's raw, husky voice and energetic dancing made her a worldwide superstar and inspired countless other performers. Turner died on May 24, 2023, at age 83. 
Turner's talent was clear from the time she was a teenager. In the 1950s, she got up on stage during a performance by musician Ike Turner, who she had never met, and began to sing. Her bold moves and powerful stage presence earned her a spot in the band. Ike and Tina eventually got married, and the couple formed a group called the Ike and Tina Turner Revue. In 1971, with Tina as the lead singer, the group scored a Grammy Award for a song called "Proud Mary." 
But Tina's fame wouldn't reach its true peak until much later. In 1976, Tina struck out on her own after years of abuse from Ike. At first, she struggled to launch a solo career—but her gifts were undeniable. Mick Jagger, the lead singer of the rock band the Rolling Stones, called her "an enormously talented performer and singer." Another well-known singer, David Bowie, told friends that Turner was his favorite singer. In 1984, Turner released her first solo album, Private Dancer. The album won four Grammy Awards, and its most popular song, "What's Love Got to Do with It," made Turner a superstar. She would go on to release more hits, including "I Don't Wanna Fight No More," "The Best," and "We Don't Need Another Hero." Her first greatest hits album was titled Simply the Best.
Over the years, Turner became a pop icon. Her life inspired a movie called What's Love Got to Do with It after her biggest hit, and her music inspired a Broadway musical called Tina. 
After Turner's death, Lizzo paid tribute by performing "Proud Mary" at her concert. "As a Black girl in a rock band, I would not exist if it was not for the Queen of Rock 'n' Roll," Lizzo told the audience, according to CNN.
Actor Angela Bassett, who played Turner in What's Love Got to Do with It, posted a tribute on Instagram. "While we mourn the loss of this iconic voice and presence, she gave us more than we could have ever asked," Bassett wrote. "She gave us her whole self. And Tina Turner is a gift that will always be 'simply the best.'"
You can read more about Tina Turner at Britannica School.