Treasure Found in Kentucky!
A man found more than 700 gold coins in a cornfield. The coins were probably buried in the 1860s.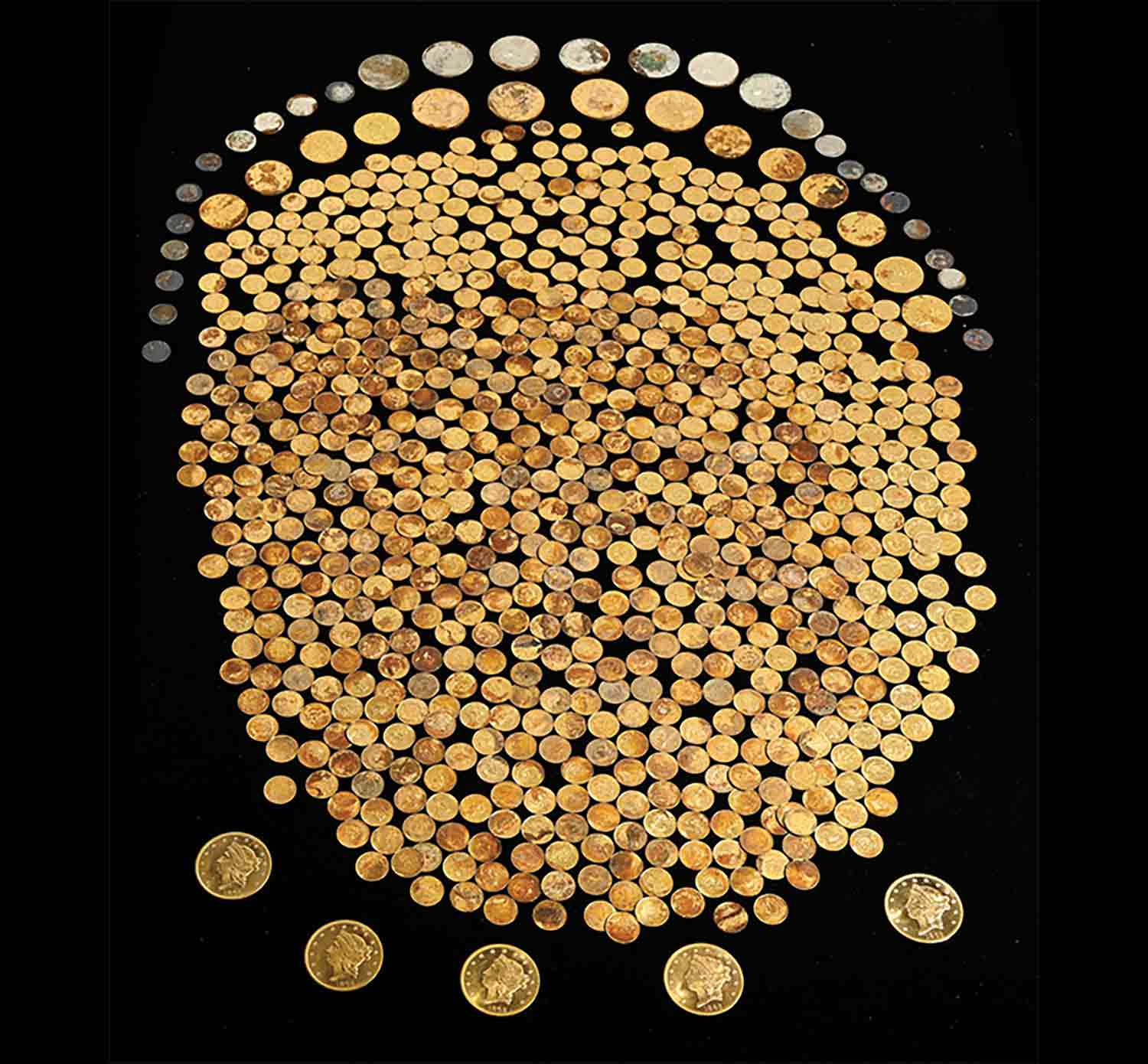 Photo courtesy of Asset Marketing Services, LLC
The Great Kentucky Hoard, which was probably buried in the 1860s, was discovered in 2023.
A man found more than 700 gold coins dating back to the U.S. Civil War in a cornfield in Kentucky. Experts say the total value of the coins, which are more than 160 years old, is between one and two million dollars.
The coins were likely buried by someone who wanted to protect their money from an enemy raid. During the Civil War, which spanned from 1861 to 1865, the North fought against the South, which had broken away from the United States and formed the Confederate States of America (or the Confederacy). The root of the conflict was the South's belief that slavery should remain legal. However, some states, including Kentucky, declared themselves neutral or remained loyal to the North even though they also permitted slavery.
The coins are U.S. money, not Confederate money. And the person who buried them probably sympathized with the North and feared a raid by Confederate troops. The person probably died before the end of the war or forgot exactly where they had hidden the coins.
The dates on the coins range from 1840 to 1863, so experts think the trove was buried in 1863. That has enabled them to identify the Confederate general who was about to invade Kentucky.
"It is entirely possible this [treasure] was buried in advance of Confederate John Hunt Morgan's June to July 1863 raid," Ryan McNutt, a conflict archaeologist at Georgia Southern University, told Live Science. Morgan raided Kentucky twice—once in 1862 and again in 1863. Both attempts failed to achieve their goals.
Coin experts and historians are calling the find the "Great Kentucky Hoard." The coins are very rare, which is why they're worth more than one million dollars.
"The importance of this discovery cannot be overstated, as the stunning number of over 700 gold dollars represents a virtual time capsule of civil war-era coinage," rare coin dealer Jeff Garrett said in a statement.