Will Flying Taxis Take Off?
A U.S. company is testing flying taxis. Would you ride in a flying car?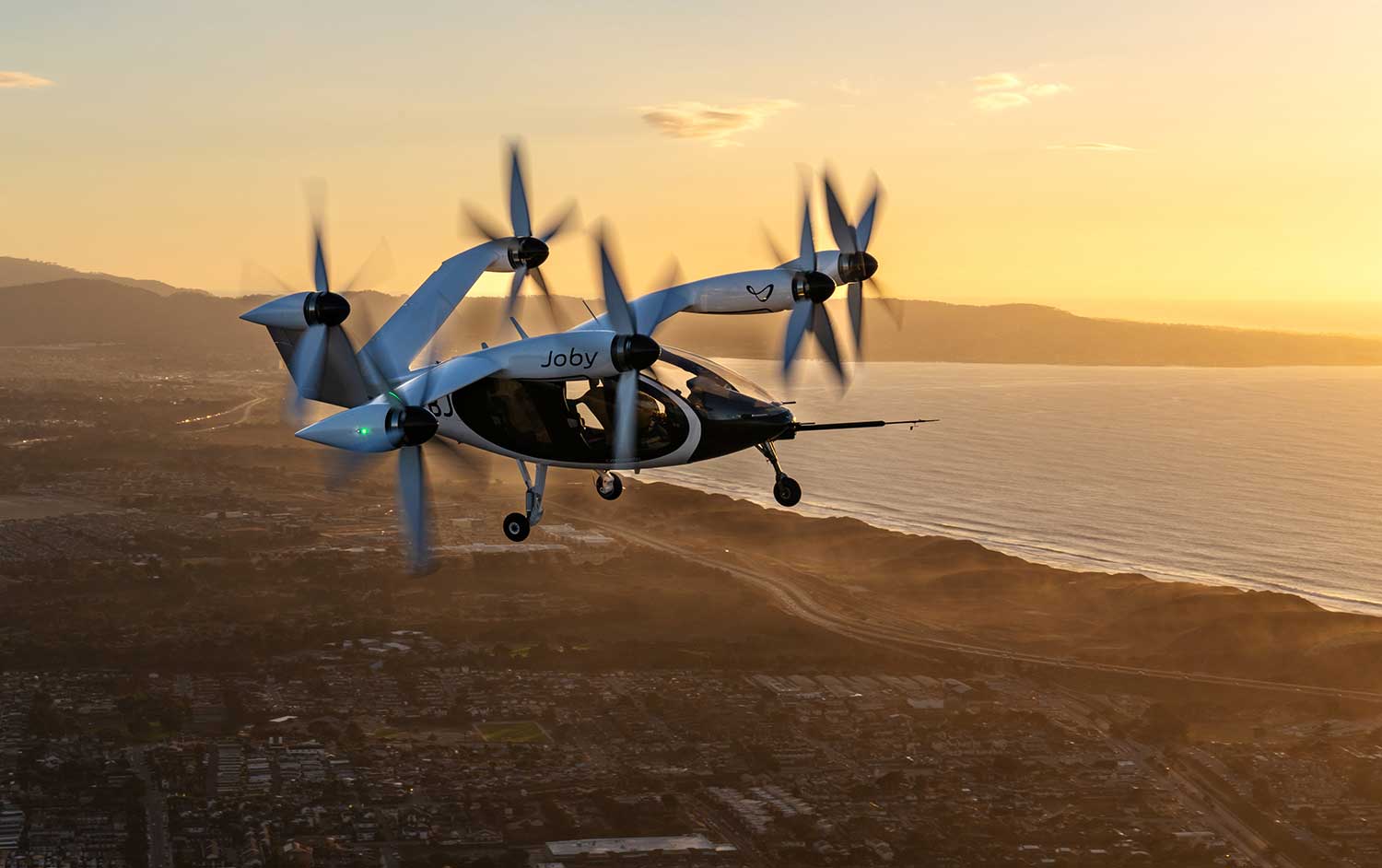 Courtesy of Joby Aviation. © Joby Aero, Inc.
Joby's flying vehicle is designed to operate as an air taxi for paying customers.
Instead of being stuck in traffic, what if you could fly over all those cars? That dream may soon become a reality. The U.S. government has just given a company called Joby Aviation permission to test flying taxis that may someday whisk people to and from airports.
The Federal Aviation Administration (FAA) has given Joby's aircraft a Special Airworthiness Certificate. This means Joby is allowed to operate in U.S. airspace "for research and development purposes." If all goes well, Joby hopes to begin selling rides in its flying vehicles in the United States in 2025.
Joby's air taxis are what are known as eVTOL aircraft—eVTOL stands for "electrical vertical take-off and landing." They run on electricity rather than gasoline, and they take off and land vertically, like helicopters. But Joby claims its aircraft are much quieter than helicopters. And since they run on electricity rather than gasoline, they're greener than most cars.
Joby plans to create a ride-share service like Uber—customers would use an app to book a ride. But unlike Uber cars, Joby air taxis would be able to fly above traffic, getting customers to the airport fairly quickly. Companies in other countries, including Germany and the United Arab Emirates, are planning to launch similar services.
Some people have expressed concern that only the wealthy will be able to afford to use flying taxis. But Joby says the cost would be similar to the cost of an Uber or Lyft ride.
"Our goal is to actually be competitive with the cost of ground transportation, but to deliver you to your destination…five times faster and with a dramatically better experience," Joby founder and CEO JoeBen Bevirt told Bloomberg TV. Before that can happen, Joby will need full certification from the FAA. 
The video below shows Joby's aircraft in action.
Courtesy of Joby Aviation. © Joby Aero, Inc.
Check out the Joby air taxi in flight.