Ryan Redington is the winner of the Iditarod, the world's most famous sled dog race!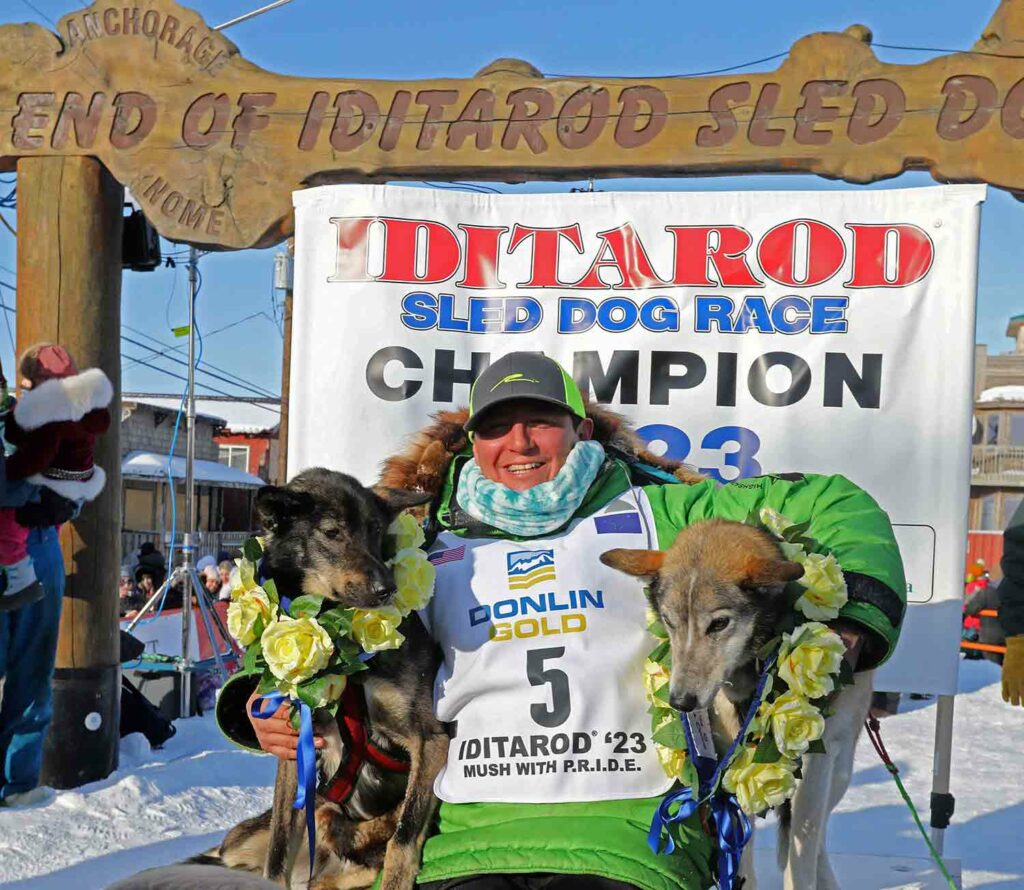 Diana Haecker—The Nome Nugget/Reuters/Alamy
Ryan Redington is an Iditarod champion! On March 14, 2023, Redington won the world's most famous dog sled race, crossing the finish line in Nome, Alaska.
"I can't believe it," Redington told the Associated Press. "It finally happened."
This was the 15th time Redington entered the Iditarod. It's a hard race to win! Mushers (people who drive dog sleds) and teams of dogs travel about 1,000 miles (1,600 kilometers) through freezing-cold Alaska. The racecourse takes them over two mountain ranges and quite a bit of ice.
The Iditarod has lots of rules. Every musher is required to take certain items meant to keep their whole team safe and warm, like a warm sleeping bag and booties to protect the dogs' paws. There are also required rest stops so that everyone—dogs and humans—can recharge during the race.
All in all, it takes a little less than 10 days for most teams to get to the finish line. Redington did it in less than nine days. Redington is Inupiat. He is the sixth Alaska Native musher to win the Iditarod. He says he's wanted to be the champ since he was a kid.
"It took a lot of work, took a lot of patience," Redington told the Associated Press. "And we failed quite a few times…. But we kept our head up high and stuck with the dream."