Mia Brookes did an amazing trick on snowy slopes. Now she's a snowboarding champion!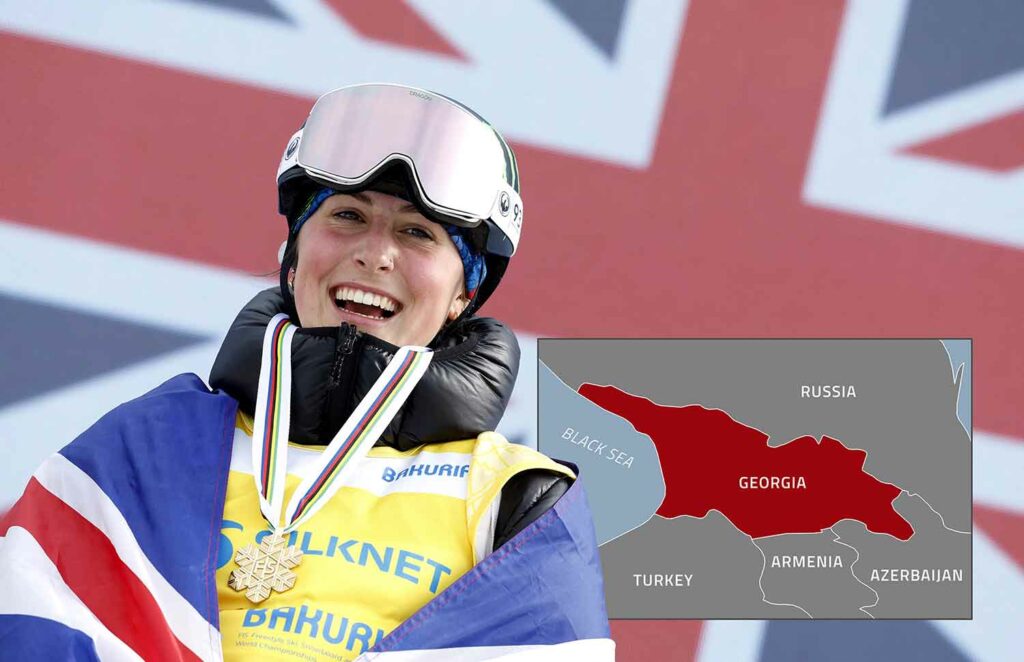 Alexis Boichard—Agence Zoom/Getty Images Sport; Map: © Pytyczech/Dreamstime.com
Mia Brookes became a champion at a snowboarding contest in the nation of Georgia. The map shows that Georgia is located near the nation of Russia.
Mia Brookes is a snowboarding champion, and she's only 16! Brookes, who is from Great Britain, pulled off an amazing trick at the 2023 Freestyle Ski and Snowboarding World Championships in the nation of Georgia on February 27. She's now the youngest world champion in her sport.
In snowboarding, a person stands on a board and slides down a surface that's covered in snow. In the sport of snowboarding, athletes do tricks as well. Brookes is a slopestyle snowboarder. In slopestyle, snowboarders slide down a slope, or steep hill. Along the way, they go up ramps and rails, which sends them flying into the air. While in the air, the snowboarders do flips, spins, and other tricks and try to land on their feet.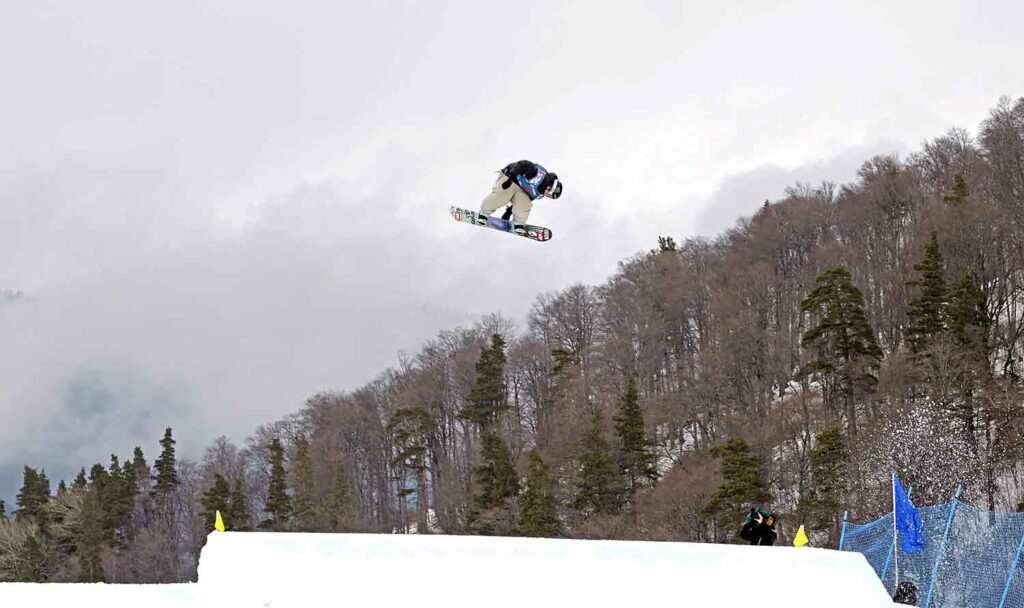 Alexis Boichard—Agence Zoom/Getty Images Sport
Mia Brookes flew high at the world championships!
At the event in Georgia, Brookes did a trick called the CAB 1440 double grab. She flew off the ramp and spun four times, grabbing her snowboard twice as she did the trick. It was the first time anyone had successfully done the CAB 1440 in a women's competition.
"I actually can't believe [I did the CAB 1440]," Brookes later told GB Snowsport. "When I did it, I wasn't sure I'd managed it. But I thought about it and was like…yep, I've done a [1440]!"
This was Brookes's first time in a world event at this level—the highest level in her sport. And she's just getting started. Look for Mia Brookes at the 2026 Winter Olympics in Italy!