A company invented a straw that melts!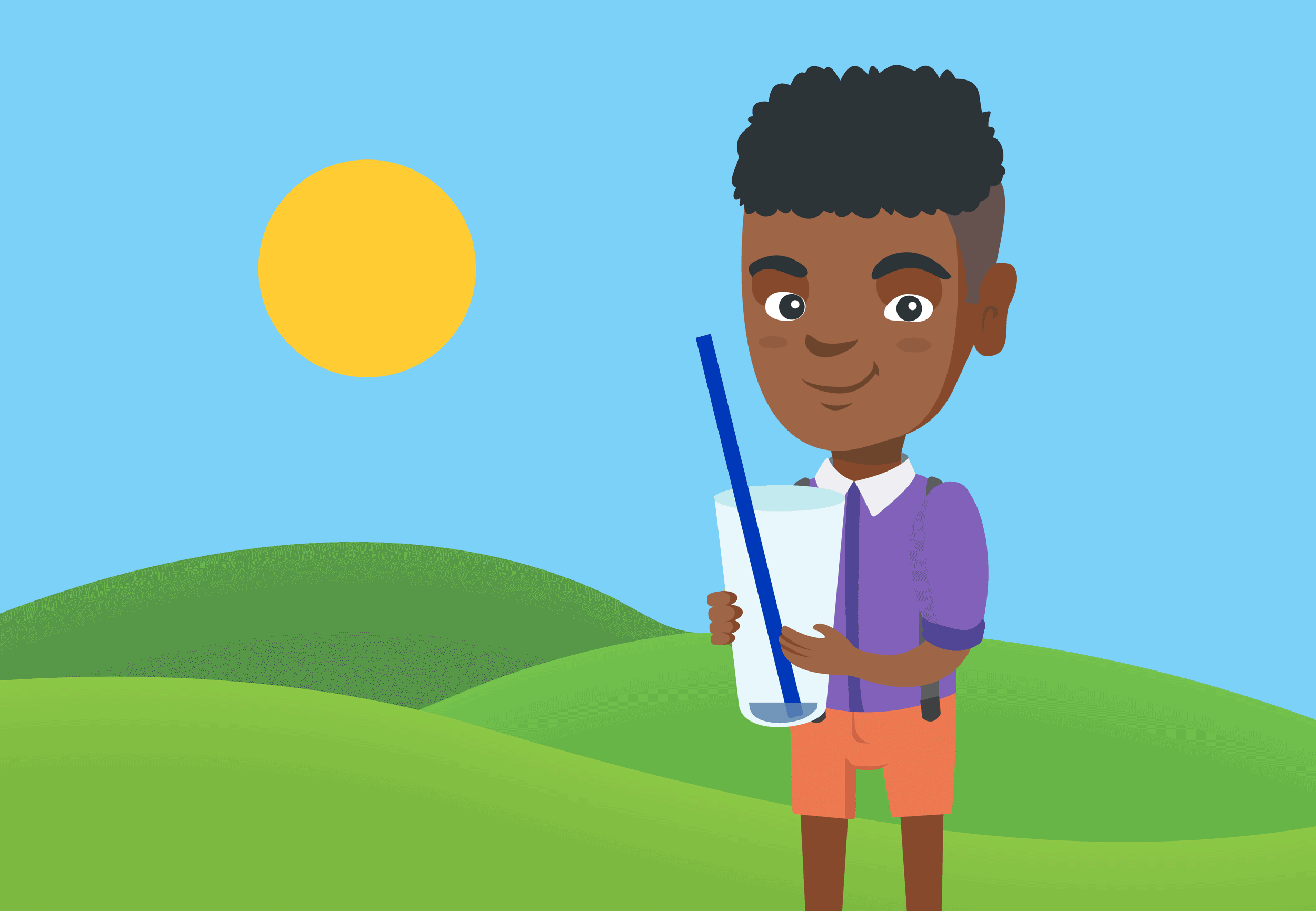 © Visual Generation, Vitezslav Sispera/Dreamstime.com; Animation Encyclopædia Britannica, Inc.
Straws are a big problem. Most of them are made of plastic, which is harmful to the planet. A new company called The Ice Guys is aiming to solve the straw problem. They invented a straw that's made of ice.
The Ice Straw is the first straw that's all ice. It keeps drinks cool and then melts away, just like an ice cube.
The Ice Guys don't actually sell straws made of ice. What they sell is a mold. To make ice straws, you just fill the mold with water (or juice) and put it in the freezer for at least 30 minutes. The mold is shaped so that the liquid freezes into straws.
Ice Straws can be used instead of plastic straws. Every year, people throw away millions of tons of plastic. This includes straws, wrappers, bags, bottles, and other containers. Plastic lasts for a long time. And a lot of it ends up in oceans, where it is harmful to ocean life. Experts say plastic straws are a very small part of the plastic problem. But anything we can do to use less plastic will help keep our planet cleaner and safer.
Many types of straws can be used instead of plastic. Some people use metal or glass straws. And some people decide not to use straws at all!