Scientists found a meteorite—a rock from space—in Antarctica.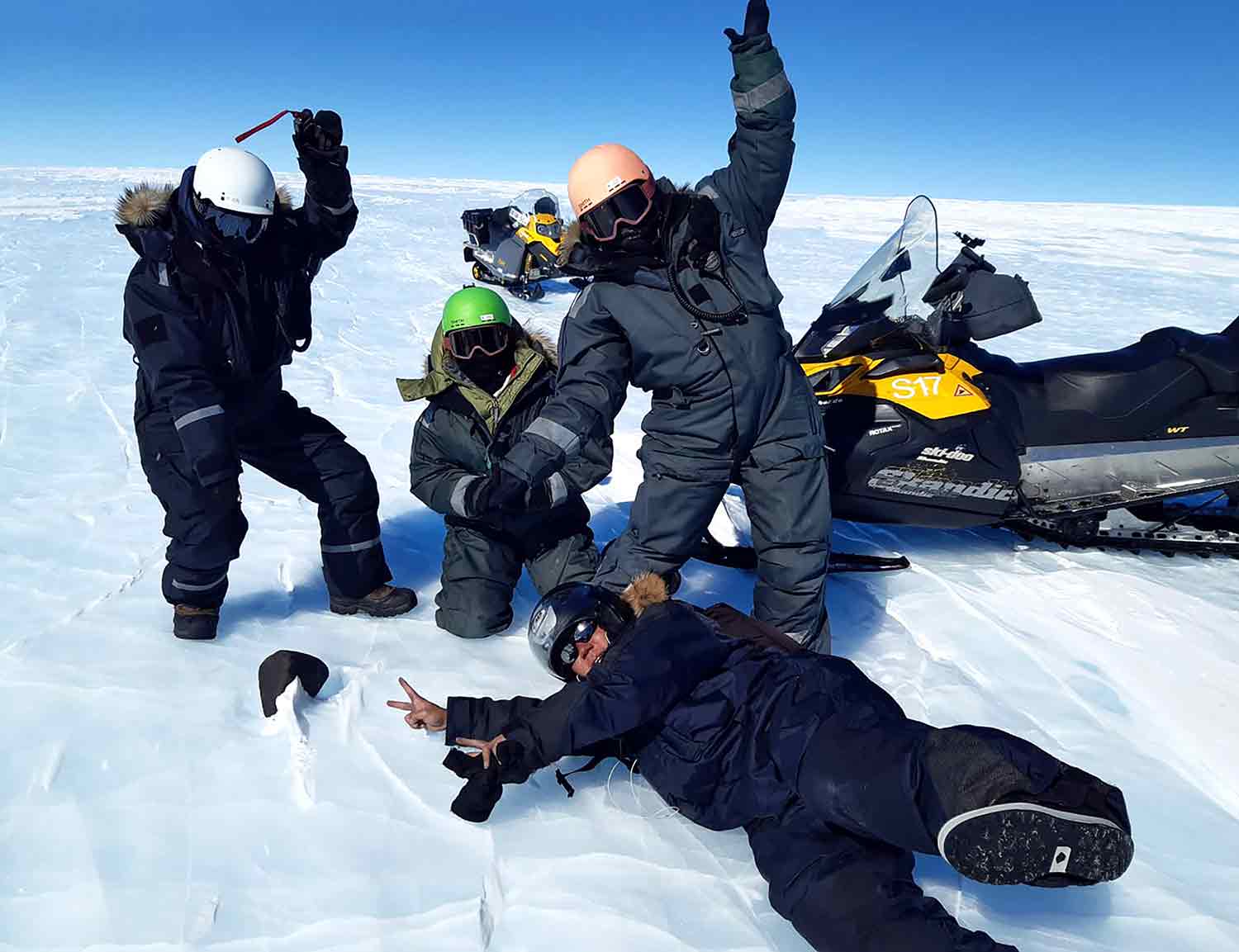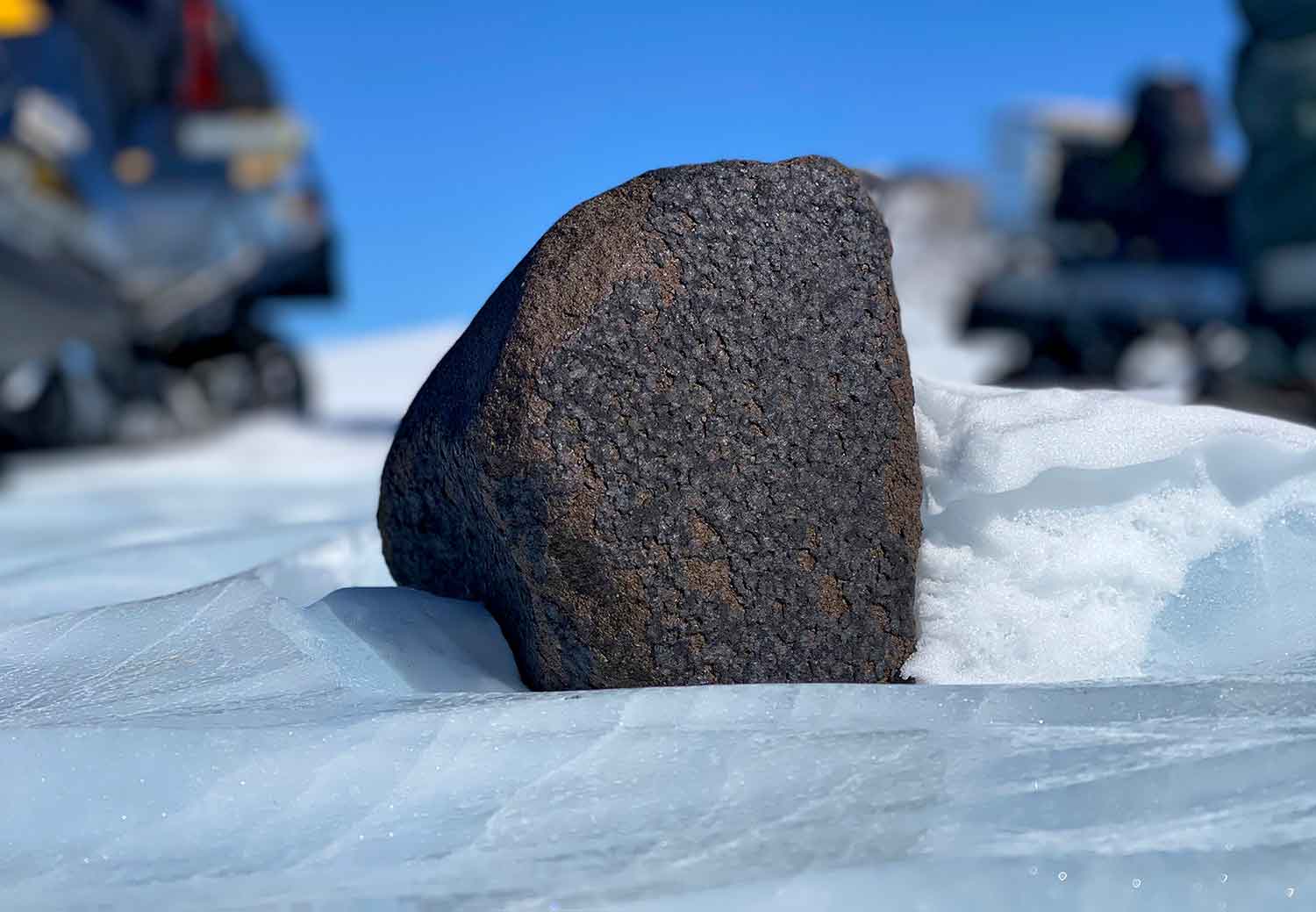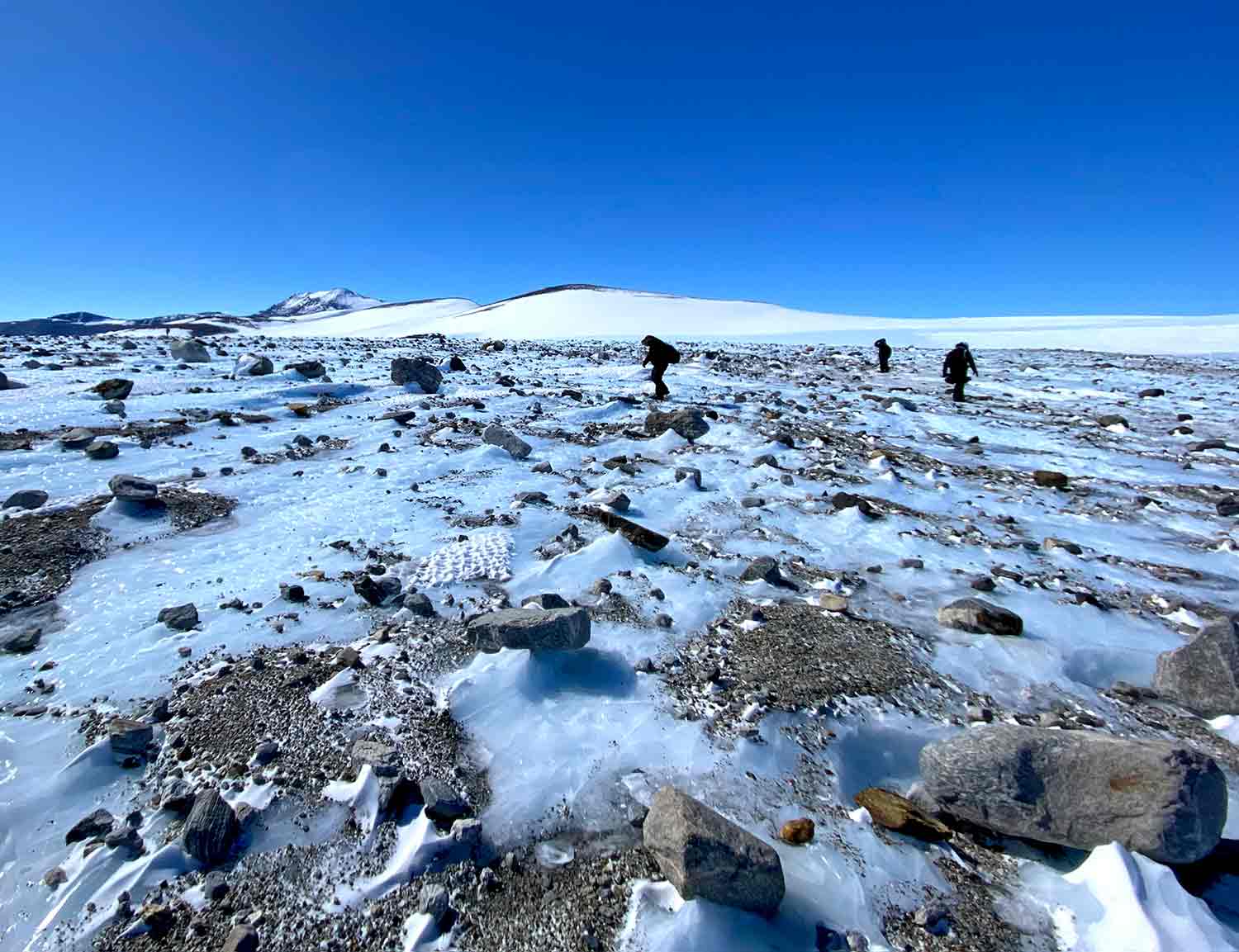 Scientists found a rock from space in Antarctica! The rock, called a meteorite, is one of the largest ever found in that part of the world. 
Scientists found the meteorite during a trip to Antarctica in January 2023. The meteorite is about the size of a cantaloupe, which is a kind of melon. But since the meteorite is made up mostly of metal, it's very heavy for its size. In fact, it weighs almost 17 pounds (8 kilograms)!
Meteorites are rocks that fall from space and land on Earth's surface. Along with the planets, many other objects orbit the Sun. Some of them are pieces of rock. Sometimes a small rock gets close to Earth's atmosphere and falls to Earth. That's a meteorite. Scientists think the one they found fell to Earth tens of thousands of years ago.
Scientists often look for meteorites in Antarctica. That's because Antarctica is a very dry place. In fact, it's a desert! Most meteorites are found in deserts because there's very little rain or snow to damage them. So they can sit in one spot and remain unchanged. Plus, Antarctica is frozen. Since meteorites are dark colored, they're easy to spot on the white ice. So far, scientists have found about 45,000 meteorites in Antarctica. They think there might be 300,000 more!