A team of people took home the top prize at a contest for snow sculptures!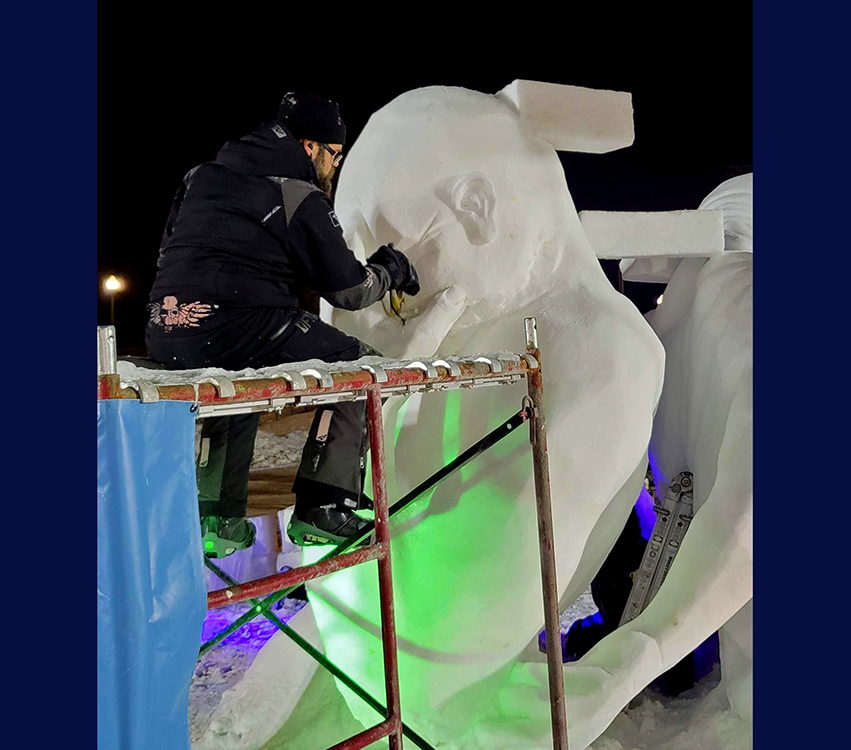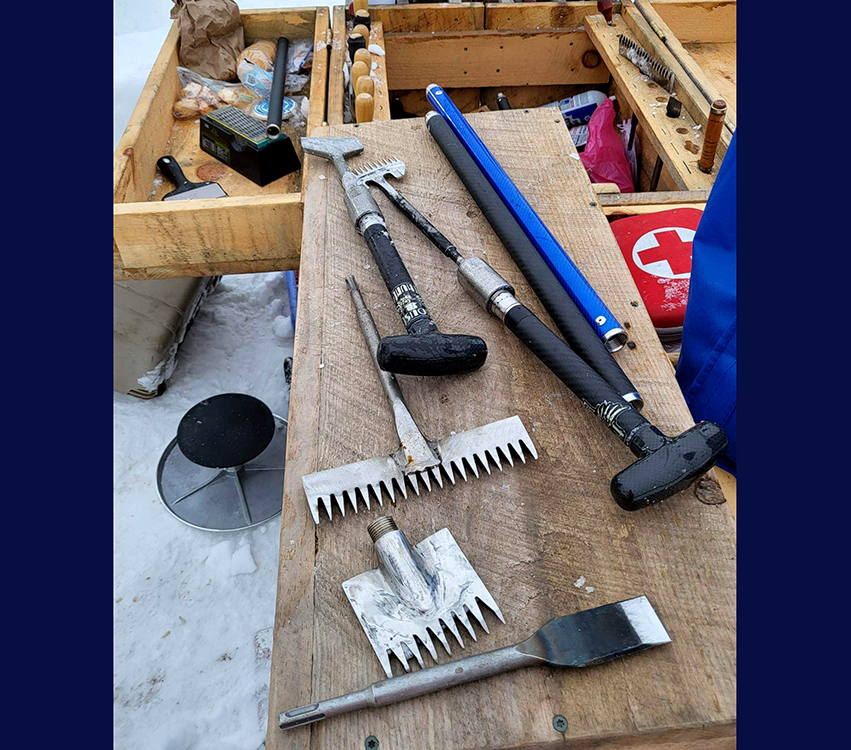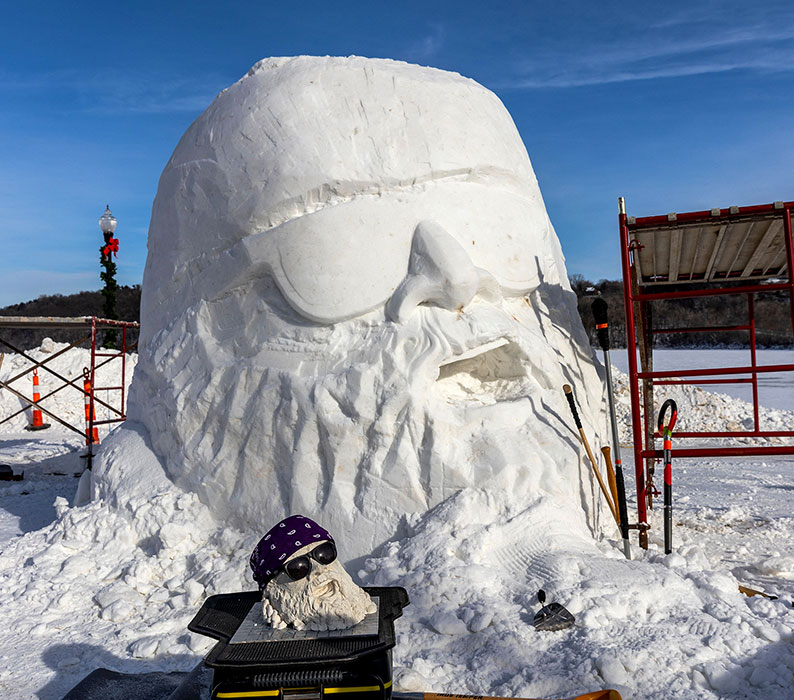 Credit: Melinda Kempfer Pearson, Winterfun and Kerem Yucel—AFP/Getty Images
You can make sculptures out of many materials, including clay, wax, and marble. But some people are really good at sculpting with snow! That includes a team of snow sculptors who took home the top prize at the 2023 World Snow Sculpting Championship in Stillwater, Minnesota.
First prize went to the House of Thune, whose team members included Dusty Thune, his sister Kelly Thune, and David Aichinger. The team is from Minnesota. They defeated 11 other teams from around the world. 
The winning sculpture is called "Journey." It shows two people who are unhappy and tired. But the sculpture's story isn't totally sad. Dusty Thune says his team wanted to show that people can go through hard times and then pick themselves up and put themselves together again. 
Each team was given a giant block of snow to work with. They had 72 hours to sculpt whatever they wanted—and anyone was allowed to come and watch. The House of Thune team had tools that were made especially for sculpting snow. 
Unlike sculptures made of clay or marble, the snow sculptures won't last long. Even though Minnesota winters are usually cold, "Journey" will eventually be gone forever. But new snow will fall—and new sculptures can be made!
What would you make out of a big block of snow?