February is Black History Month. Here's the story of a young girl who helped change the country for the better.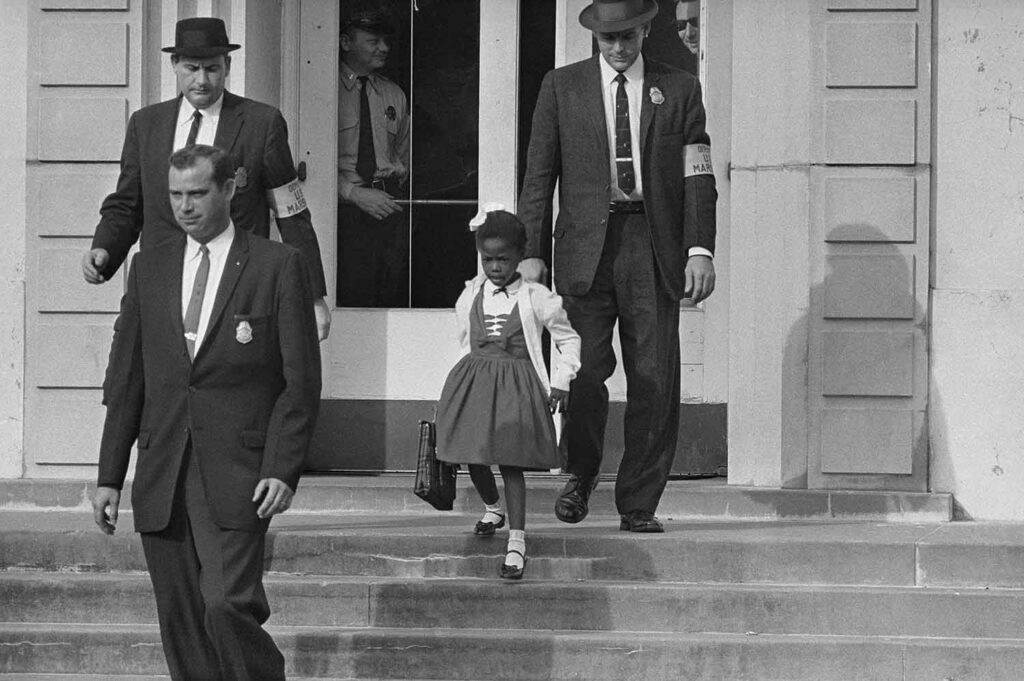 When Ruby Bridges was 6 years old, she was the first Black student ever to go to her school. Bridges became famous as a brave girl who helped make the country a fairer, more equal place to live. Now, she's telling her story in a book for kids called I Am Ruby Bridges.
Bridges was born in the 1950s, at a time when many public places in the southern United States were segregated. There were separate public schools for white and Black children. But in 1960, a court ruled that schools in New Orleans, Louisiana, where Bridges lived, could no longer be segregated. They had to be integrated. This means that schools had to allow both white and Black students to attend. A small group of children were selected to become the first Black students at different schools in the city. Bridges was chosen to go to William Frantz Elementary School. 
Many white people were angry that the schools were being integrated. They turned their anger on Bridges. When she arrived at school, a crowd of people yelled at her and made it clear that they didn't want her there. Bridges had to enter the school building with four federal marshals—people who were assigned to protect her. 
When Bridges got to her classroom, she saw that she was the only student there. The other students' parents had taken them out of school. All year, it was only Bridges and her teacher, who treated Bridges with kindness and respect. The two women are still close friends today.
Bridges played an important part in the civil rights movement and Black history. Her courage helped paved the way for schools in New Orleans to become fully integrated. But what was it really like for 6-year-old Ruby to go through this experience? In I Am Ruby Bridges, Bridges describes her experience, through the eyes of a kid. 
"That [experience] shaped me into a person that is not prejudiced at all," Bridges told the Associated Press. "And I feel like that little girl is still inside of me, and that it's my calling to make sure kids understand that you can't look at someone and judge them." 
In 2011, Ruby Bridges met with U.S. President Barack Obama. Obama was the nation's first Black president. You can see some of this meeting in the video below.
Norman Rockwell, "The Problem We All Live With," 1963. Oil on canvas, 91.44 cm x 147.32 cm. Story illustration for "Look," January 14, 1964; Norman Rockwell Museum Collections. © NRELC: Niles, IL. Official White House Video
Ruby Bridges met with President Barack Obama in 2011.