Jude Kofie is an amazing piano player!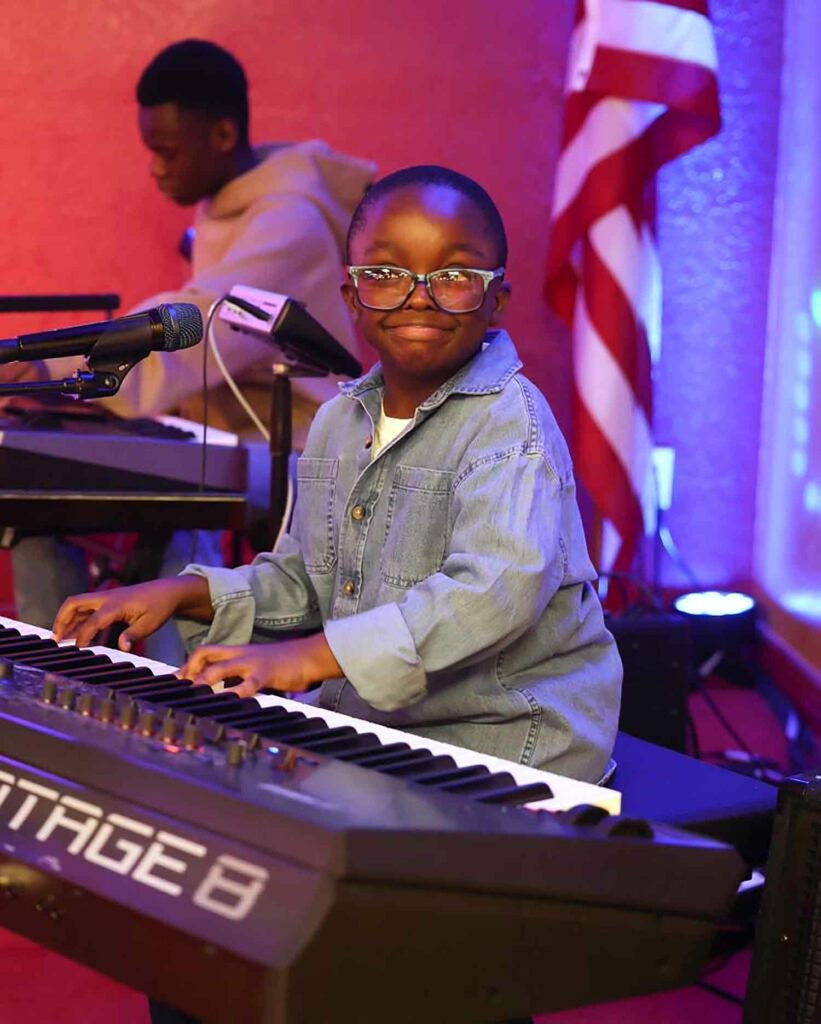 Courtesy of Isaiah Kofie (YouTube/Instagram/TikTok/Facebook: Judekeyzofficial)
Isaiah Kofie was at home in Aurora, Colorado, one day when he heard music coming from the basement. Heading downstairs, he found his 10-year-old son, Jude, playing an old, unused keyboard. 
"I was here watching the news when I heard him play something," Isaiah Kofie told Denver7 News. "So I grabbed my phone [to take a video], went down there, and was like, 'Dude, play that again.'"
Isaiah had been a drummer in Ghana, the country where he grew up. Unlike his dad, Jude had never played a musical instrument before. Yet he was picking out a melody perfectly. Jude is what some people call a prodigy. A prodigy is a kid who has an incredible talent.
Jude, who turned 11 in 2022, is now the lead keyboardist at the church his family attends. He also plays at weddings. He even has his own YouTube channel with thousands of followers. Jude can play everything from jazz to classical music. And he has never had a piano lesson. 
Amazingly, Jude can play music by ear. He only has to hear a melody and he can figure out how to play it.
Jude's talents have attracted a lot of attention. A man named Bill Magnusson heard about Jude when he was watching the news one night. Magnusson tunes pianos for a living. He's also a music fan who knows talent when he hears it. Magnusson was so amazed when he heard Jude play that he bought him a grand piano, and he's paying for him to have private lessons. 
Check out this video, which shows Jude at the piano!
Courtesy of Isaiah Kofie (YouTube/Instagram/TikTok/Facebook: Judekeyzofficial)