Happy Birthday, Jonathan!
Jonathan the tortoise just celebrated his 190th birthday!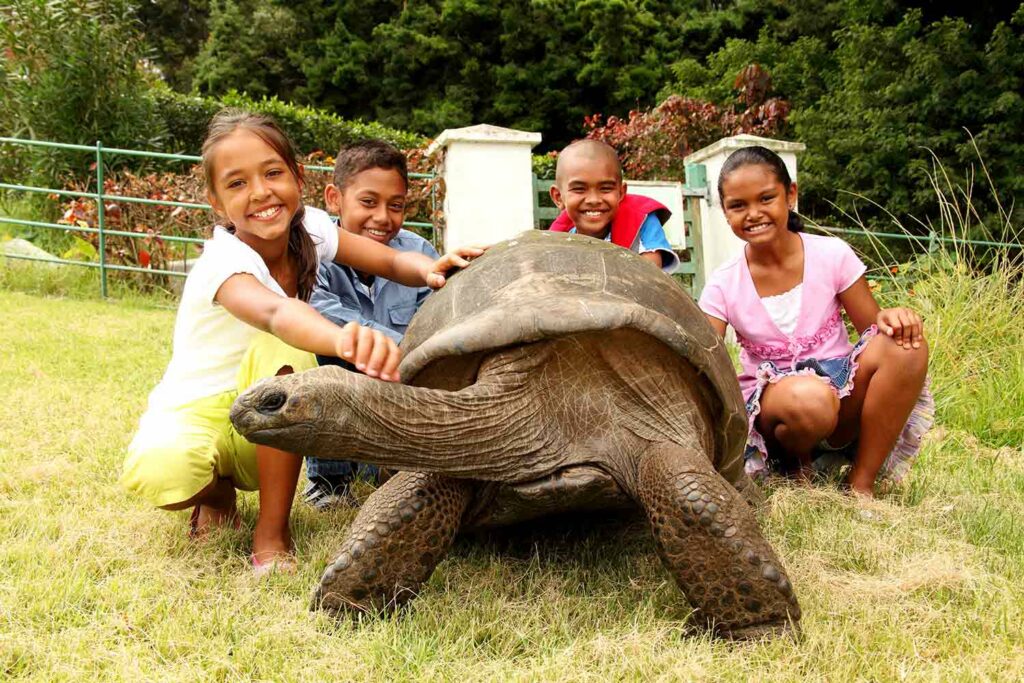 © Darrinhenry/Dreamstime.com
Local kids visit Jonathan near his home on the island of Saint Helena.
He may not be as old as Yoda from Star Wars, but Jonathan the giant tortoise has been around for a long time. In December 2022, Jonathan celebrated his 190th birthday! He's the oldest-known land animal in the world.
Experts can't be sure of Jonathan's exact age. They're guessing he was born around 1832, but his birth year may be even earlier. That's because he was fully grown when people found him in the wild in 1882—and giant tortoises don't stop growing until they are 40 or 50 years old!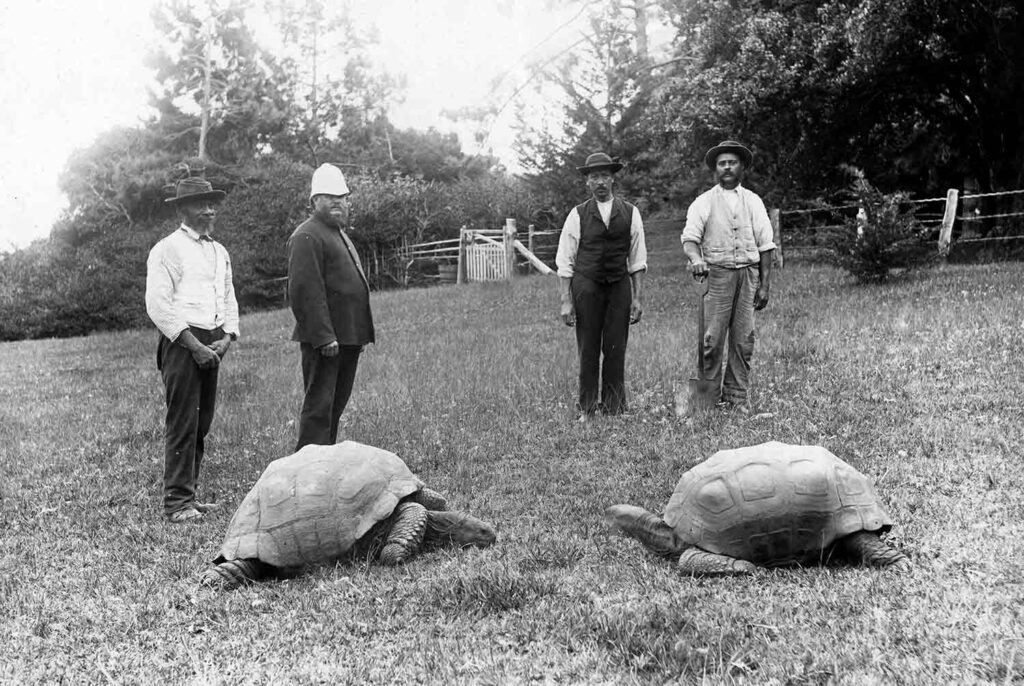 Courtesy of Saint Helena Island Info (https://sainthelenaisland.info/)
Jonathan was brought to Saint Helena in 1882. This photo was taken soon after. Jonathan is the tortoise on the left!
Jonathan was taken from a group of islands called the Seychelles to Saint Helena, an island in the South Atlantic Ocean, and given as a gift to the island's future governor. Today he lives on Saint Helena with three other giant tortoises. His favorite foods are bananas, cabbage, carrots, and apples. His hobbies include sleeping, eating, and walking…very slowly.
Amazingly, there's a photo of Jonathan that was taken in 1882, shortly after he arrived on Saint Helena. The picture reveals that Jonathan hasn't aged a day!