The Earthshot Prize is given to people and companies that are coming up with ways to save Planet Earth.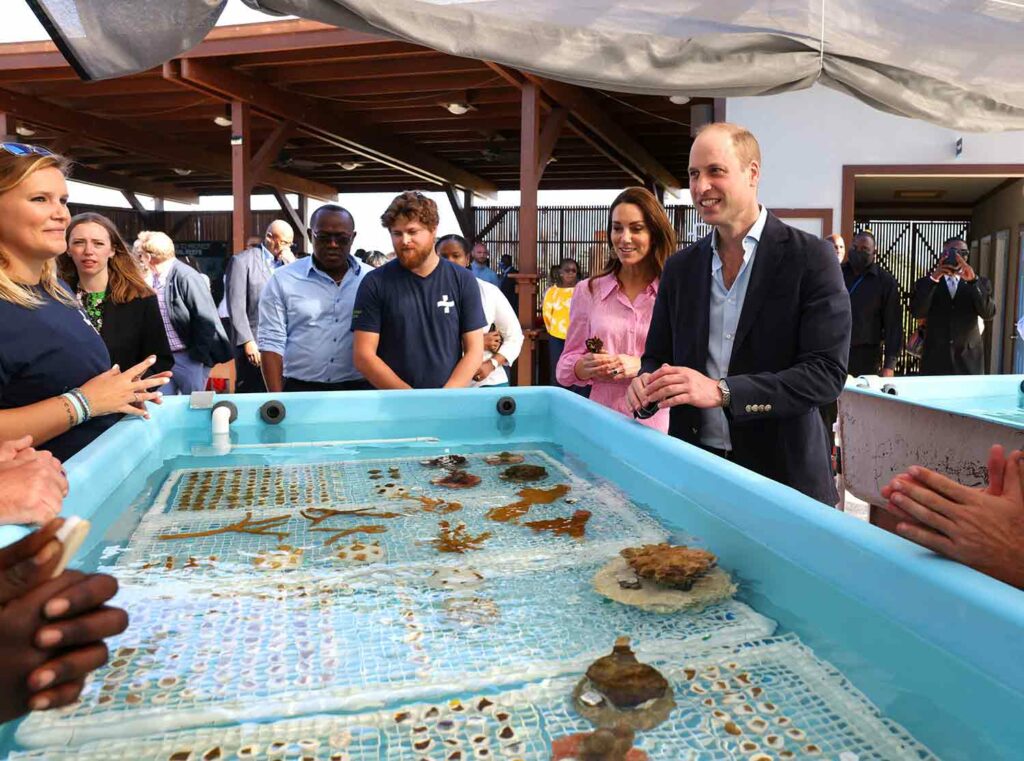 In this 2021 photo, Prince William and his wife, the Duchess of Cambridge (right) talk to winners of the Earthshot Prize.
On December 2, 2022, Prince William of the United Kingdom awarded five people with an important prize. The Earthshot Prize isn't for music, movies, or sports. It's for working to save Planet Earth.  
The Earthshot Prize is given to people who are working on solutions to climate change and other environmental problems. Awards are given in five categories. Winners are chosen based on how effective or wide reaching their ideas are. This year's winners each received 1 million pounds (about $1,200,000 in U.S. money). 
The 2022 award ceremony took place in Boston, Massachusetts. The five winners were honored for working to protect the planet in different ways, from creating less pollution to protecting crops from severe weather. There were some big stars on hand to entertain them, including musicians Billie Eilish, Chloe and Halle Bailey, and Annie Lennox. 
Prince William started the Earthshot Prize in 2020. He has often spoken about the importance of the environment. In a speech he gave in 2021, he spoke directly to young people. 
"We are going to find solutions to repair our planet," said Prince William. "Please keep learning, keep demanding change, and don't give up hope. We will rise to these challenges."