Some famous stone lions had to be repaired, so an artist made a replacement out of LEGO!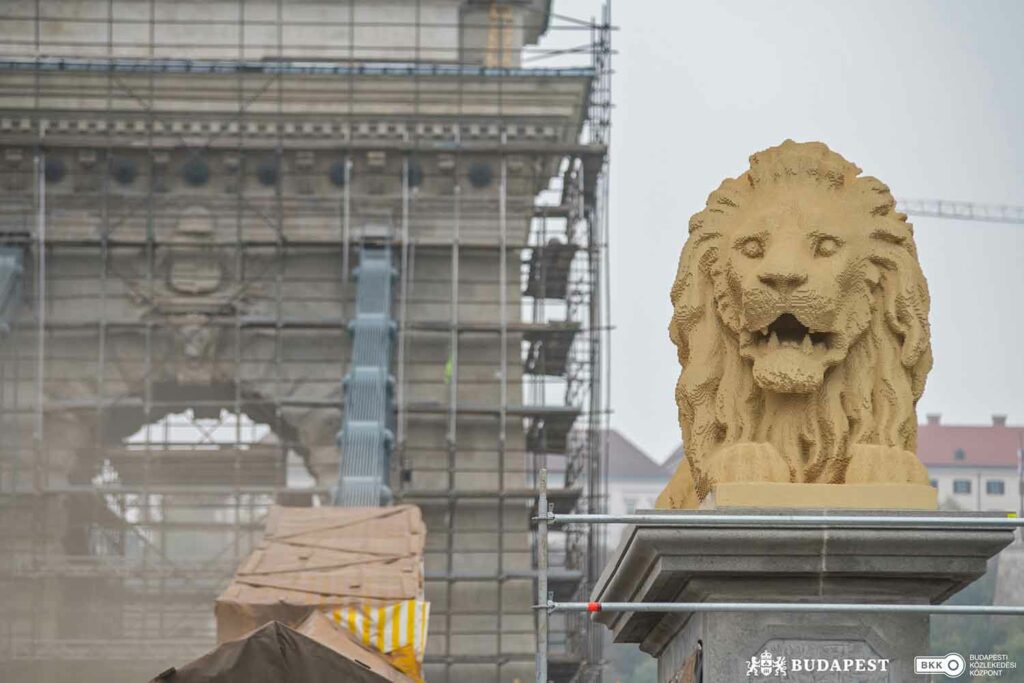 Budapesti Közlekedési Központ (BKK)/Simon Nyírő
The LEGO lion guarded an entrance to the Chain Bridge in Budapest, Hungary.
Is that lion made of LEGO bricks? It sure is!
The giant LEGO lion was built to sit at one entrance to the Chain Bridge, a famous crossing in the city of Budapest, Hungary. Normally, there are two stone lions at either entrance to the bridge, which was completed in 1849. In fact, the four roaring lions are a big part of why the Chain Bridge is famous. 
But in 2021, the bridge became lion-less. That's when workers temporarily removed the stone lions from their posts so that they and the bridge could be repaired. The LEGO lion was a perfect substitute for one of the four lions because it looks just like the stone statues!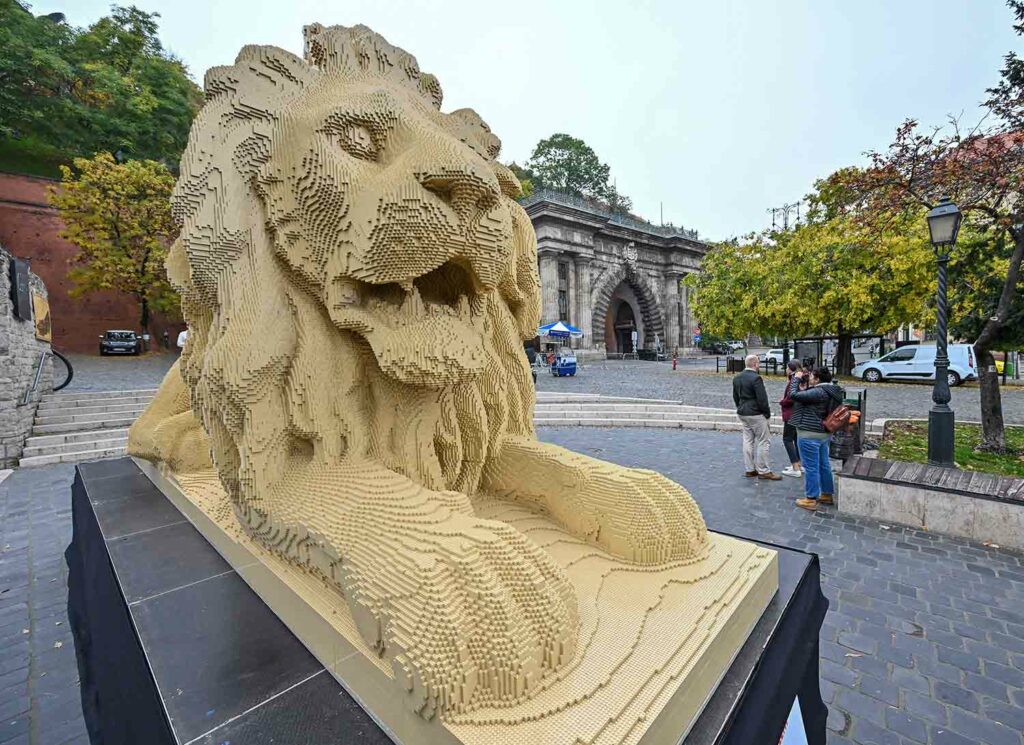 Attila Kisbenedek—AFP/Getty Images
The LEGO lion is ready for its closeup!
The LEGO lion is the same size as the stone lions and is designed to resemble (look the same as) them in every way. It was created by an artist named Balázs Dóczy. It took Dóczy 560 hours and 850,000 LEGO bricks to build the lion. 
But Dóczy is a total expert when it comes to LEGO. He has used the plastic bricks to build models of many other Budapest landmarks. Unlike the lions, most of Dóczy's creations are much smaller than the real thing. But they are remarkably detailed.
Dóczy's LEGO lion is scheduled to be removed from the bridge at the end of November 2022. By that time, the stone lions should be ready to go back on their posts.