Kind Kid Starts a Food Bank
Eleven-year-old Isaac Winfield collects food in his driveway so people can take what they need.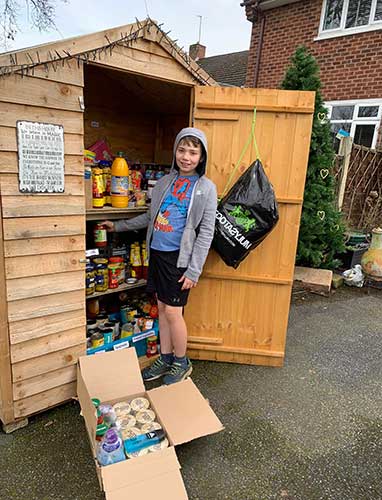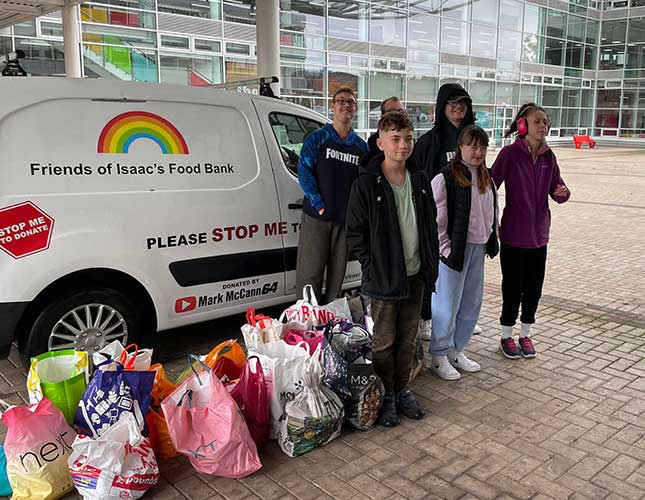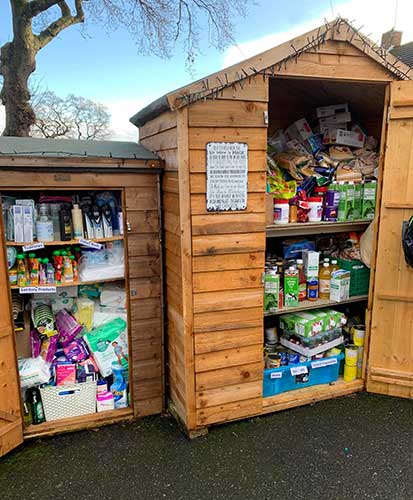 Courtesy of Friends of Isaac's Food Bank
When Isaac Winfield got some money for his birthday, he knew just how he wanted to spend it. Isaac, who is now 11, decided to put the money toward the food bank he had started.
A food bank is a place that collects food from donors (people who give) and hands out the food to people who are hungry. Isaac, who lives in the United Kingdom (U.K.), started his food bank two years ago, in 2020. He got the idea for it when he started at a new school. Unlike his old school, this new school didn't have a program to donate food that students brought in. Isaac had always brought food to school. How could he help now, he wondered? Isaac asked his parents if he could give out food from the family's driveway. 
Isaac's food bank grew quickly. Soon, someone made a post on Facebook about Isaac's food bank, and people began to donate food. The family started a Facebook page called Friends of Isaac's Food Bank so more people could give. Isaac got so many donations that his parents had to buy a shed to store all of the food! Eventually, a supporter bought the family a van. Now, Isaac and his parents can take food to people who need it. People can also go to the shed in front of the family's home and help themselves.
When Isaac turned 11, he didn't ask his friends for gifts. He wanted donations instead.
"For his 11th birthday he just wanted food bank donations and [he got a lot of them]," Isaac's mom, Claire, told SWNS in the U.K. "He just wanted to get as many donations in as possible to help as many people as he can."
Isaac is planning to do even more. He hopes to open a food bank in his town.
"Isaac's always been very kind-hearted," said his mom. "Anything he comes across, he always wants to stop and help."