Miriam Payne rowed a boat across the Atlantic Ocean in less than two months!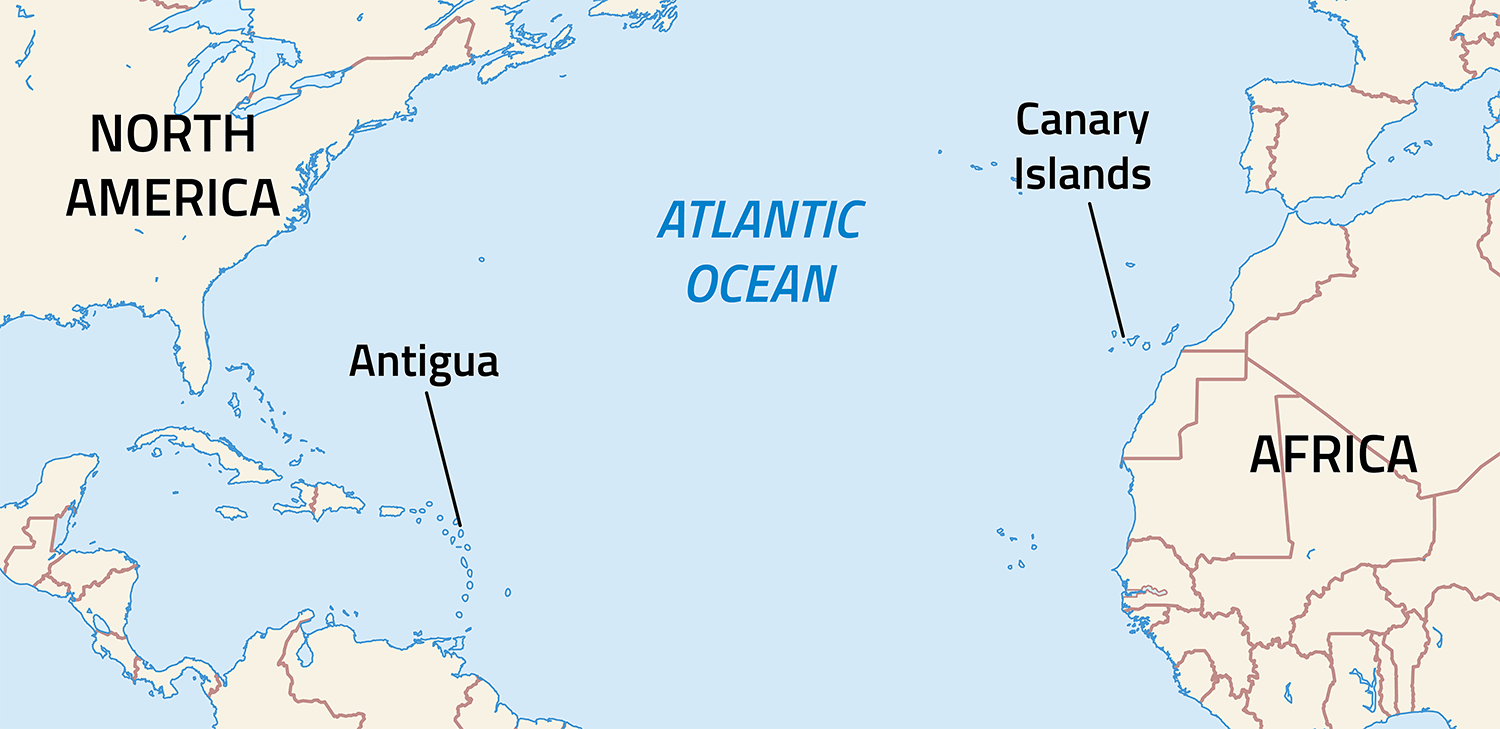 Encyclopædia Britannica, Inc.
Miriam Payne rowed from the Canary Islands to the island of Antigua.
Imagine rowing a boat across an ocean. That's just what a woman named Miriam Payne did. And she did it in less than two months!
Payne, who is 23, rowed across the Atlantic Ocean in 59 days, 16 hours, and 36 minutes. She did this as part of a race called the Talisker Challenge. People in the race can do it solo (alone) or in teams of up to five people.  The race starts at the Canary Islands, which are off the coast of Africa. Rowers travel west to Antigua, which is an island in the Caribbean Sea. The race is 3,000 miles (4,800 kilometers) long!
During the race, rowers must do everything themselves. They take their own food and water, and if anything happens to their boat, it's up to them to fix it. (Two ships follow along, in case a rower or rowing team needs to quit the race.) Rowers do take breaks. Their boats have sleeping cabins, and special equipment that lets them know their location in the ocean. 
Payne said rowing under the hot Sun made her very tired. The last 10 miles (16 kilometers) were the toughest, even though she knew she was near the end of the race. 
"I was so tired. I just wanted to get to the end of the race so I could stop rowing," she later told the British Broadcasting Corporation (BBC). But as she got close to Antigua, she could hear her family and friends cheering. They were waiting to greet her! This gave Payne the energy she needed to finish the race.
Payne arrived at Antigua on February 10. As she arrived, people in the crowd called out, "Way to go, Miriam! That's it, you've done it!" Payne had finished the Talisker Challenge faster than any solo woman ever had before.