Marie C. Bolden was 13 when she became the first national spelling bee champion in the United States.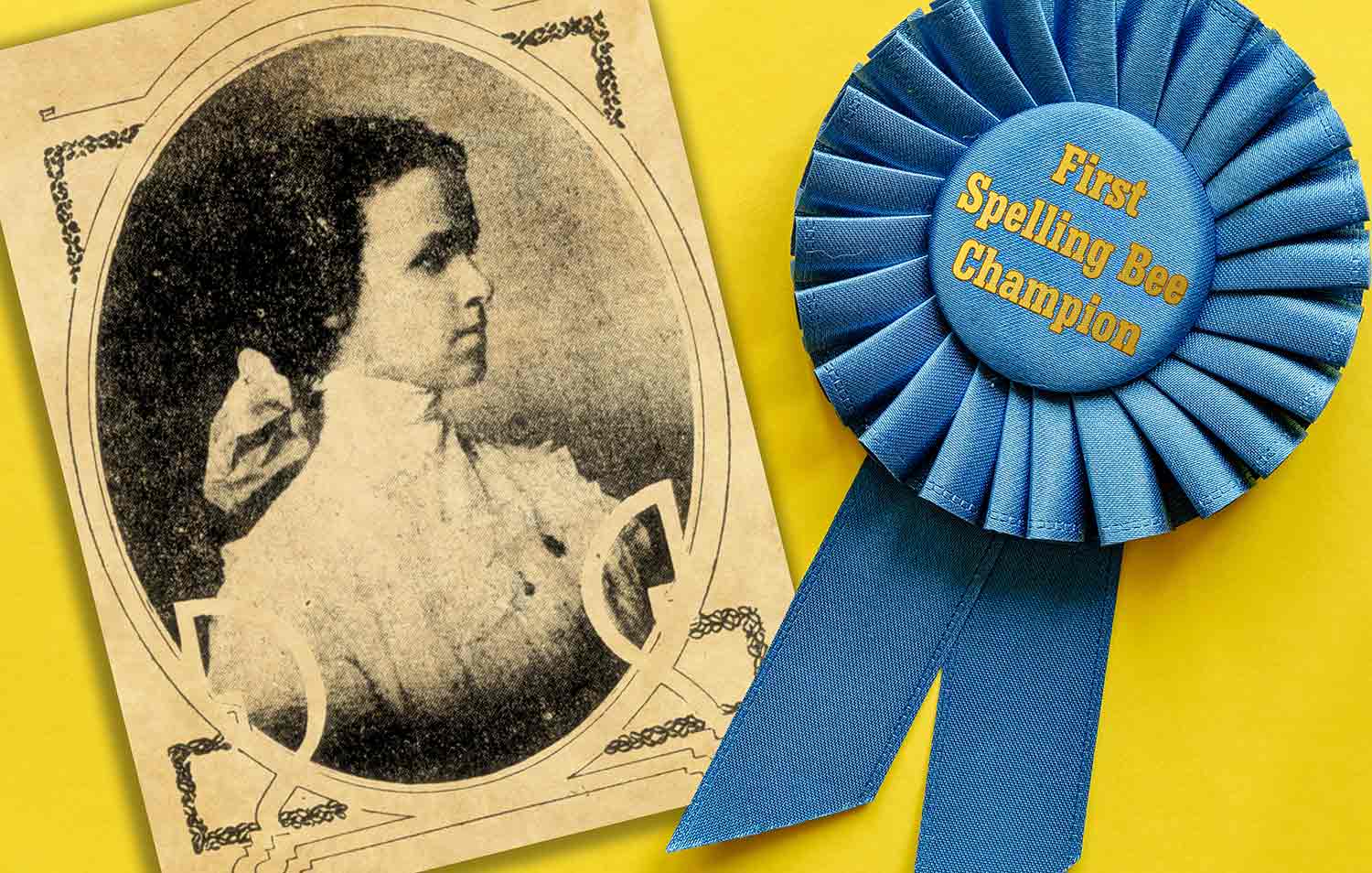 © sergign/stock.adobe.com, Cleveland Gazette; Photo illustration Encyclopædia Britannica, Inc.
Marie Bolden was the first national spelling bee champion in the United States.
The Scripps National Spelling Bee has been the most famous competition of its kind in the United States since its debut in 1925. But America's first national spelling champion, a Black teenager named Marie C. Bolden, was crowned long before the Scripps event existed.
Bolden was a 13-year-old 8th grader in 1908, when her hometown of Cleveland, Ohio, hosted the competition and invited teens from cities around the U.S. to participate. At a time when many schools, especially in the South, were racially segregated, all the students in the spelling bee were white except for Bolden. Not everyone was pleased that a Black student was included. In fact, some competitors threatened to drop out of the event in protest. 
This made Bolden more determined to do well.
"I just kind of gritted my teeth and made up my mind that I wouldn't miss a word," she told a reporter after the spelling bee. In fact, Bolden spelled 500 words correctly—100 on a written test and 400 on stage.
Bolden never talked about her victory in what's now recognized as the first national spelling bee ever held in the U.S. In fact, her family didn't learn about the spelling bee until after her death in 1981, when they unearthed a newspaper article about it. Today, Bolden's grandson Mark Brown says he and his two daughters are extremely proud of what Bolden accomplished despite the racism she faced.
"I think there's a great sense of pride in the fact that our family history is based on sacrifice and people being adventurous, and taking on a new life, and not letting things hold them back," Brown told National Public Radio.