A new airplane seat is designed to let people who use wheelchairs remain in their wheelchairs throughout a flight.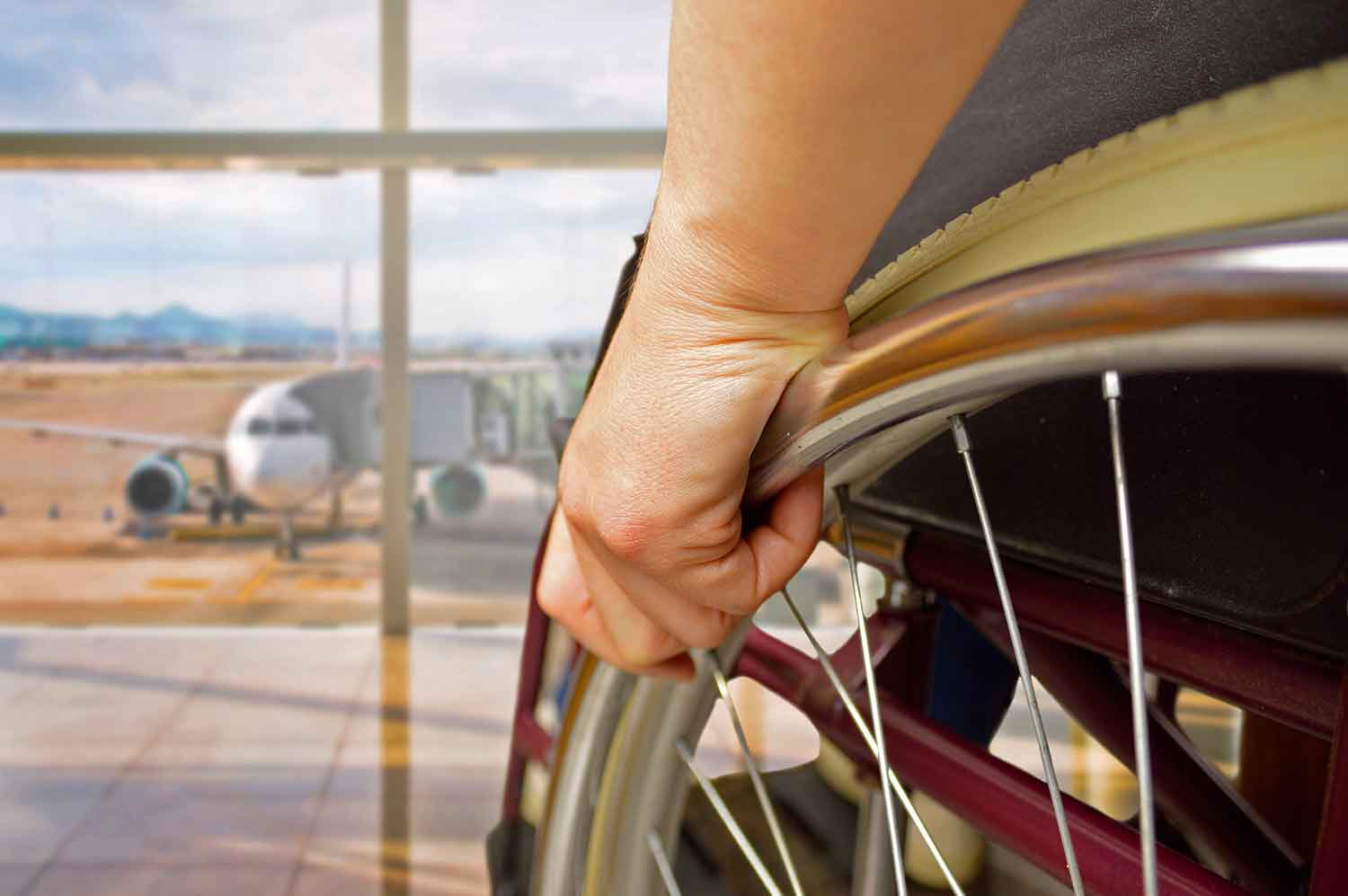 © Cunaplus/Dreamstime.com
A new type of airplane seat could make it a lot easier for wheelchair users to travel by allowing them to remain in their wheelchairs for an entire flight.
The airline seat was developed by Delta Flight Products (DFP), a company that's owned by Delta Airlines. It can function as a traditional airplane seat. The seat can also fold up so that a wheelchair can be backed into the spot. In this configuration (or form), the headrest, center console, and tray table can still be used.
Rick Salanitri, president of DFP, says it will make travel easier for people who use wheelchairs.
"This patented design offers new possibilities for customers with disabilities to enjoy a travel experience they truly deserve," Salanitri said. 
Many disability advocates have cheered the invention. Cory Lee is an avid traveler who has been to 43 countries so far. But he says air travel can be difficult because of the need to move from his wheelchair to an airline seat. Lee told CNN that he's "unbelievably excited" about the new seat. 
Currently the seat is only a prototype—a test model. It will need to be tested and certified according to U.S. and European safety standards. If all goes well, the seat could become available for airlines to install on planes by late 2024.
Maayan Ziv, founder of AccessNow, a mobile app that helps people with disabilities find helpful resources, is excited that Delta Airlines is involved with this innovation. Ziv, who uses a wheelchair, points out that it could win Delta some new customers.
"The disability community spends over $58 billion on travel annually," she told CBS News. "I know what airline I'll be flying with when these prototypes hit production."