Simone Biles won multiple medals at the 2023 Artistic Gymnastics World Championships, becoming the most decorated gymnast ever.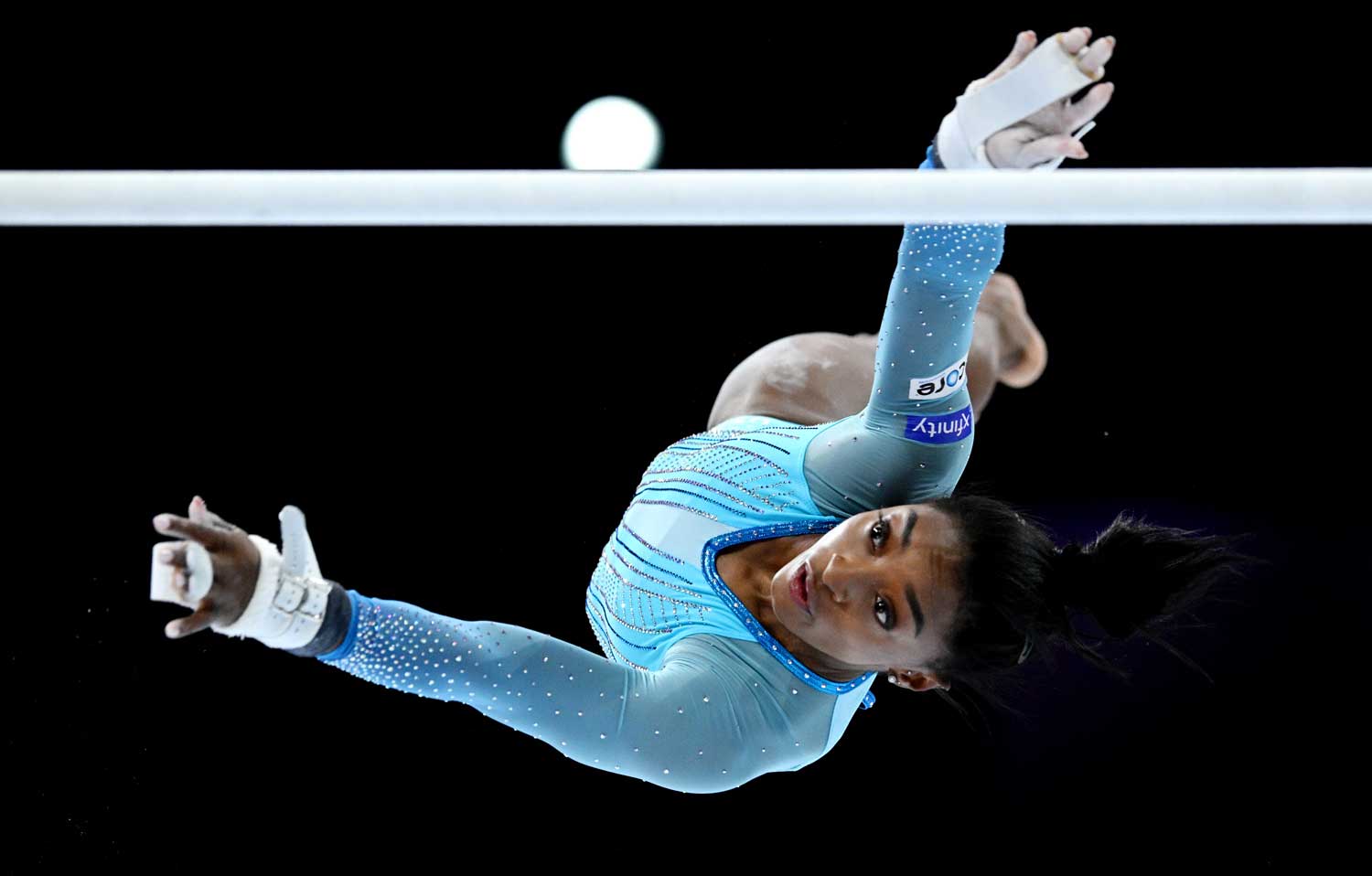 Matthias Hangst/Getty Images Sport
Simone Biles competes on the uneven bars during the 2023 Artistic Gymnastics World Championships.
Simone Biles is back. The 26-year-old gymnast returned from a two-year break to win the individual all-around on October 6 at the 2023 Artistic Gymnastics World Championships. She's now the most decorated gymnast ever.
Biles scored the individual all-around title two days after leading the U.S. team to their seventh gold medal in a row. She later won three more medals in individual events: gold medals in the floor exercise and balance beam and a silver medal in vault. Biles now has 30 world medals (including 23 gold medals), plus seven Olympic medals—more than anyone else in her sport. Biles is known for attempting some of the most difficult maneuvers ever. In fact, five gymnastics skills are named after her.
Multiple victories may not be the only reason Biles cried happy tears as she stood on the podium. This year's event took place in Antwerp, Belgium, where Biles won her first world championship a decade ago.
"Ten years ago, I won my first worlds. Now we're back here. So it was emotional," Biles told reporters. "It means everything to me, the fight, everything that I've put in to get back to this place, feel comfortable and confident enough to compete."
It's been only a few months since Biles returned to gymnastics after stepping away in 2021. That year, at the Summer Olympics in Tokyo, Japan, she decided not to compete. Biles said that the pressure of the sport was affecting her mental health and she needed a break. Since then, she has worked with mental health experts to learn ways to manage stress.
Biles has now reestablished her dominance in the sport. Earlier this year, she won gold at the U.S. Championship. Next, she's looking to compete at the 2024 Summer Olympics in Paris, France.