Drones Eye Shorelines for Sharks
Officials are using drones to check the waters near beaches for the presence of sharks.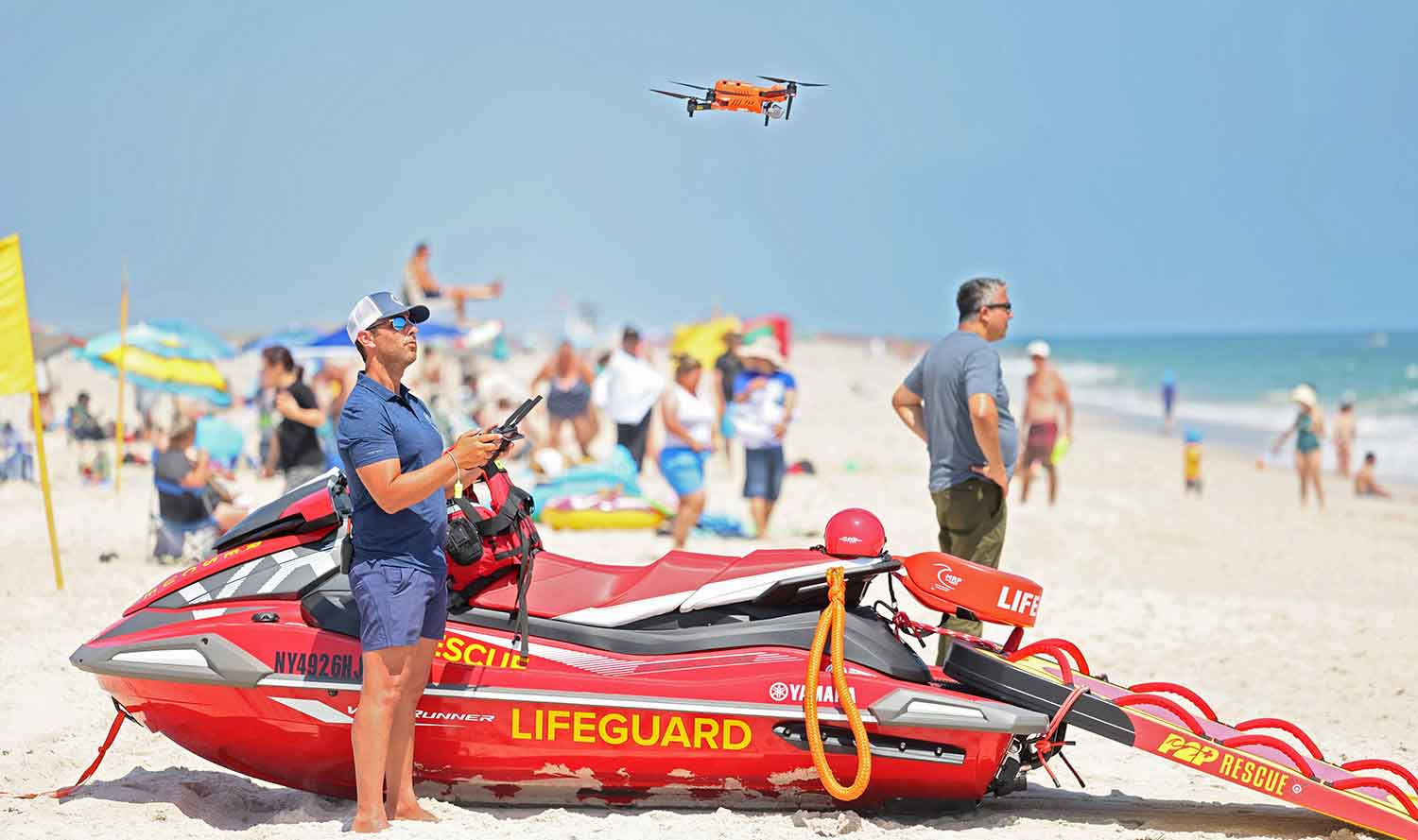 Michael M. Santiago/Getty Images News
Lifeguard supervisor Cary Epstein operates a shark-monitoring drone at Jones Beach State Park in New York.
At beaches along the coast of New York state, unpiloted flying vehicles called drones sweep over the shoreline. Officials are using cameras on the drones to capture footage of what's under the water. Specifically, they're looking for sharks.
Sharks have always come close to shorelines, but in the summer of 2023, there's been a higher-than-average number of human-shark encounters. Climate change has warmed the North Atlantic Ocean, making it more hospitable to sharks. And, in New York, state laws now protect bunker fish, a staple of the shark diet, making them more plentiful.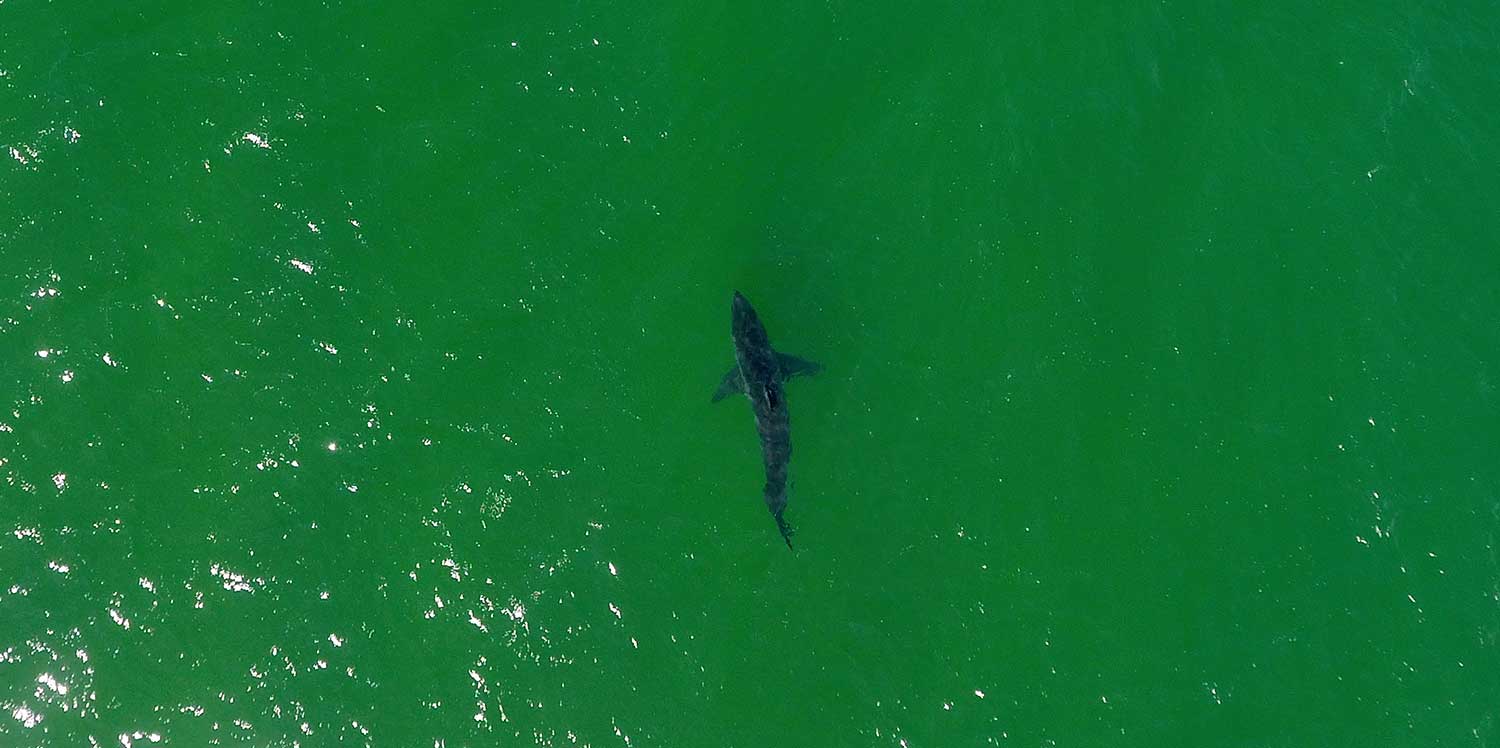 © Christopher Seufert/Dreamstime.com
This aerial photo of a shark was taken off the coast of Cape Cod, Massachusetts.
Officials say beachgoers shouldn't fear sharks. Shark bites are extremely rare. When they do happen, they're usually not deadly, and they are often the result of encounters with smaller shark species, not the great white sharks that many people fear. Sharks can mistake a person for their usual prey.
Still, the state of New York has decided to use drones to help protect swimmers and surfers. In July 2023, New York governor Kathy Hochul announced a program that would provide 42 new drones to monitor beaches for shark activity. Some people object to drone use, saying that footage of sharks near shorelines can spark fear.
"Everybody that's seeing a shark now is documenting it and can blast it onto the Internet on social media, and millions of people can see it," Frank Quevedo, the executive director of the South Fork Natural History Museum in Bridgehampton, New York, told the BBC (British Broadcasting Corporation). "So people demonize sharks, saying, 'Oh, they're in our waters, they're going to kill people.'"
But others argue that drones can make people feel safer. When police and other officials learn from drone footage that sharks are swimming near a beach, they can order everyone out of the water as a precaution. Plus, footage can reveal that sharks are less aggressive than many people think. In fact, some drone footage shows sharks swimming peacefully a short distance away from surfers. They're not interested in the surfers.
Cary Epstein is a lifeguard supervisor at Jones Beach in New York, where drones are used to monitor the shoreline. Epstein says people shouldn't be afraid, but they should understand that the sharks are just being sharks.
"People swim in the ocean every day, and they have for centuries," Epstein told the Associated Press. "But we do have to remember that we are cohabitating [with sharks], and this is their house."