Every year, people gather in a Spanish town for La Tomatina, the world's biggest food fight.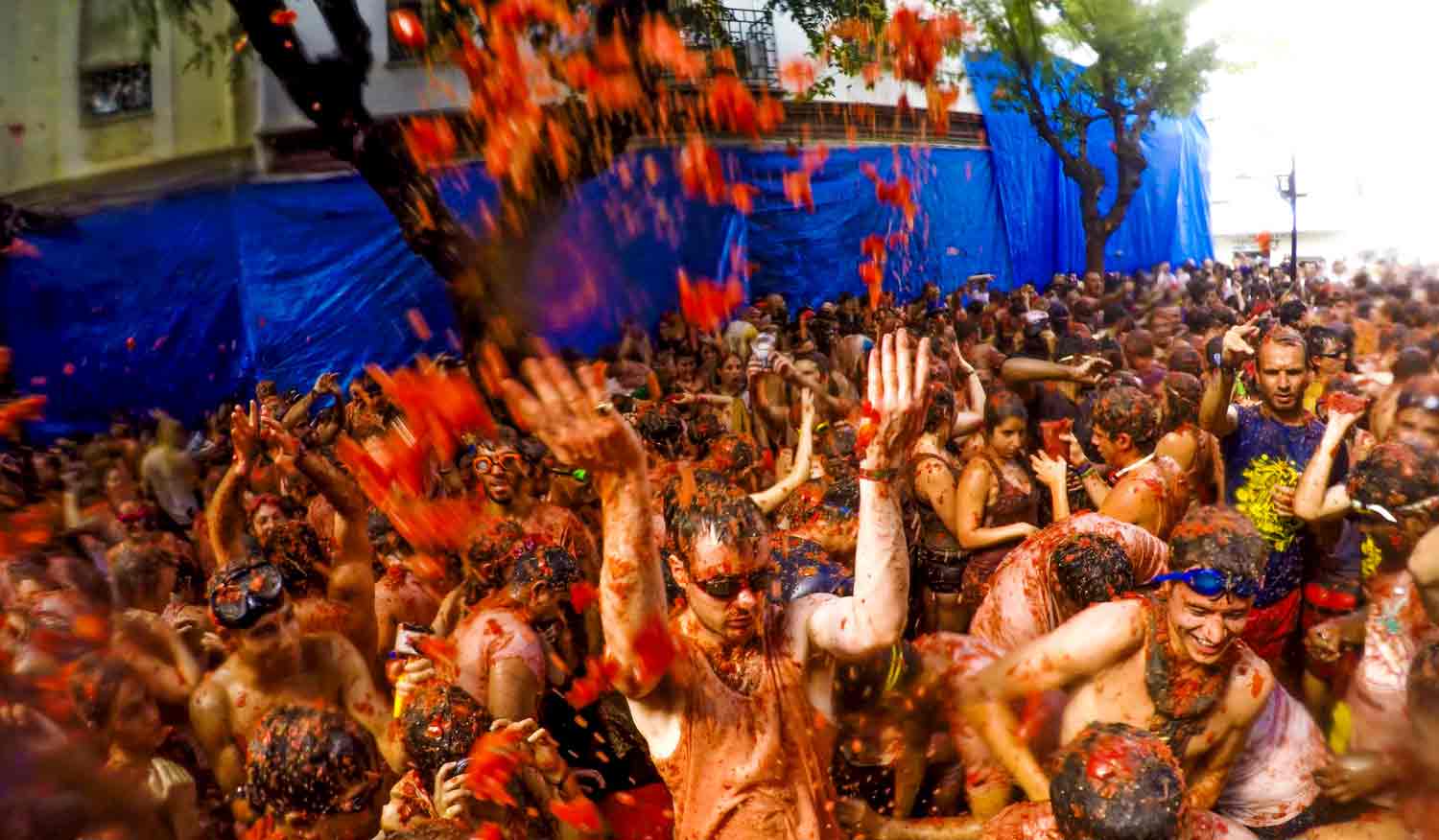 © Donvictorio/Dreamstime.com
Everyone who attends La Tomatina expects to get messy.
Thousands of people from all over the world traveled to Buñol, Spain, in August for La Tomatina, the biggest food fight on the planet. There was only one weapon in this friendly war: tomatoes.
La Tomatina takes place every year on the last Wednesday in August. Buñol officials are totally in on the fun. On the morning of the event, 120 tons of overripe tomatoes are brought into town by truck. Meanwhile, shop owners cover their storefronts with plastic. Participants put on old clothes and often don eye goggles. Everyone knows things are about to get messy.
The fight begins at noon. For safety reasons, there are a few rules. No one is allowed to carry or throw hard objects. Tomatoes must be squashed and softened before they are thrown. Also, everyone must stop throwing tomatoes when they hear the boom of a water cannon at the one-hour mark. Beyond that, the fight is a free-for-all. It's crowded, chaotic, and extremely messy. But that's what people love about it. After it's all over, officials hose down the town, and it's business as usual until August rolls around again!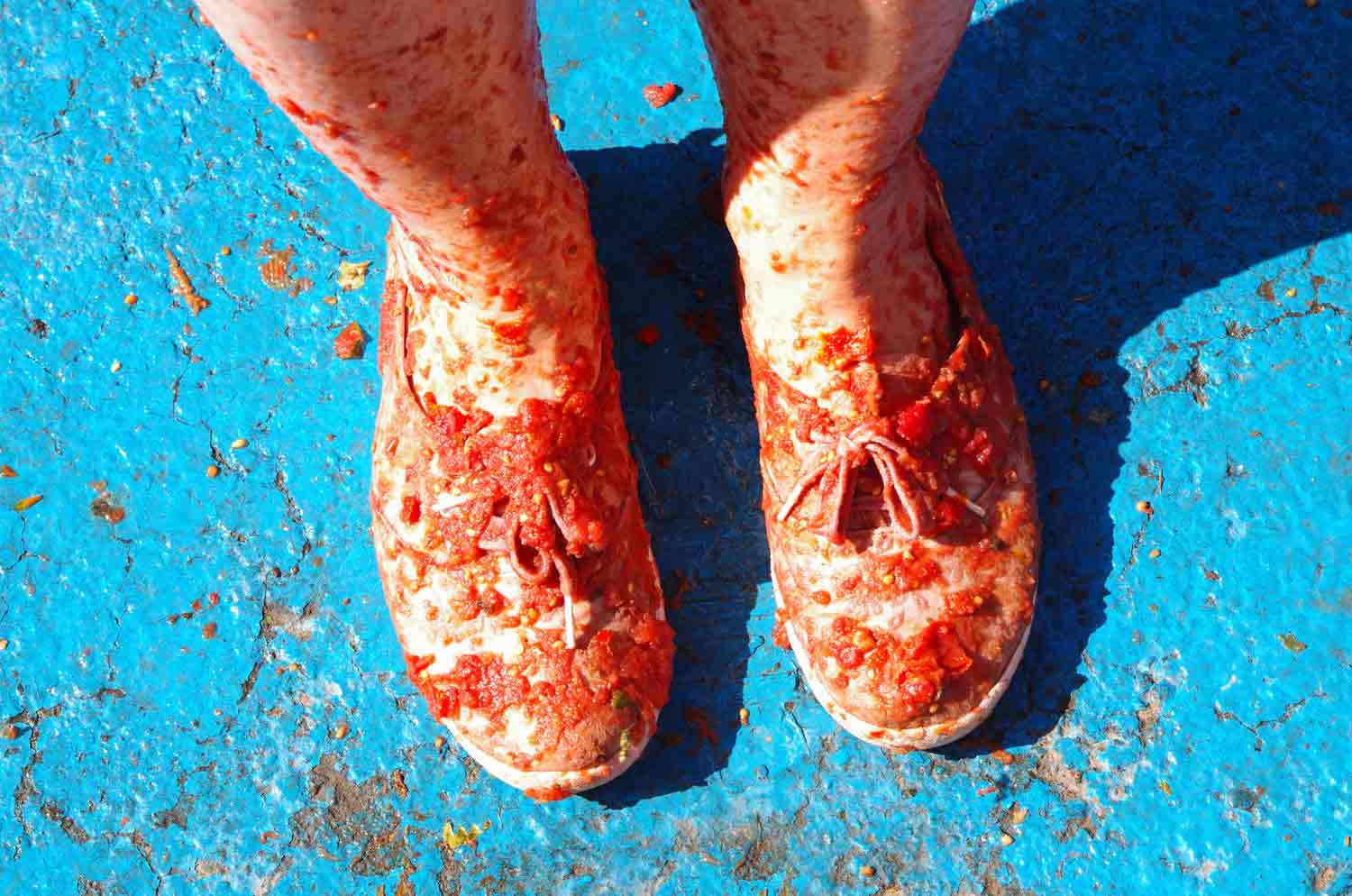 © Donvictorio/Dreamstime.com
La Tomatina dates back to 1945, when some kind of food fight broke out in the streets of Buñol. No one is certain about the origins of that first battle, but it inspired town officials to turn tomato pelting into an annual event. Not everyone is a fan. Many people criticize the festival for wasting food. But officials say they use only tomatoes that are low quality and on the verge of rotting. They wouldn't be good for anything else.
No doubt, thousands of people—and squishy tomatoes—will head for Buñol again next year.