An invasive species called the spotted lanternfly is back to do damage in parts of the U.S. Officials say there's only one thing to do if you see one.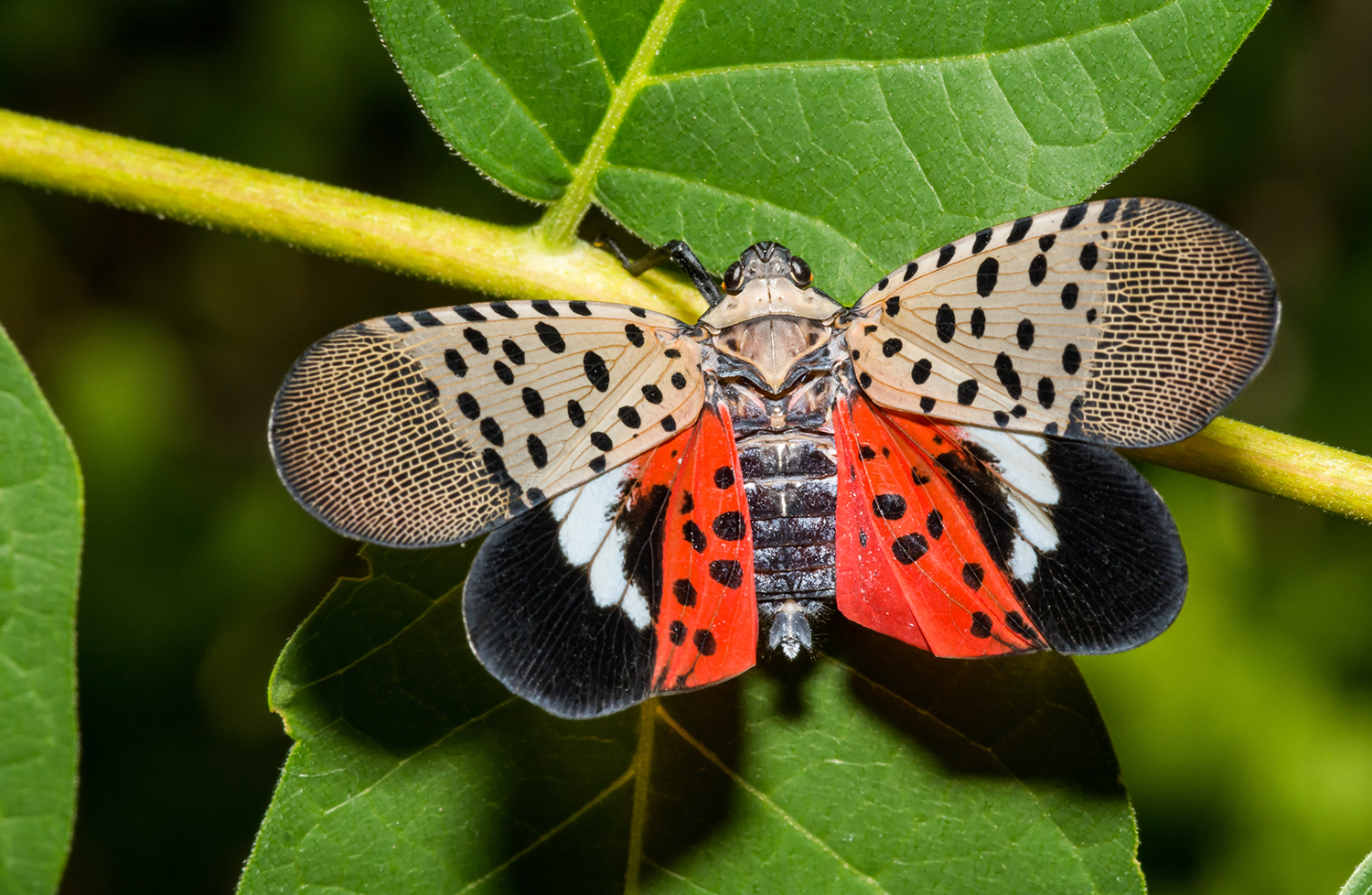 © Jason Ondreicka/Dreamstime.com
An invasive species called the spotted lanternfly is back in parts of the United States, putting certain crops and plants at risk. Experts say the public needs to help keep the insects under control. 
Experts believe that spotted lanternflies were first brought into the U.S. on a shipping crate from China, their native country. First seen in Pennsylvania in 2014, they have since spread to 13 other states, including Connecticut, Delaware, Indiana, Maryland, Massachusetts, Michigan, New Jersey, New York, North Carolina, Ohio, Rhode Island, Virginia, and West Virginia. Humans are accidentally helping spotted lanternflies by giving them rides to new locations.
"I hate to say it, but it is human-assisted," invasive species expert Brian Eshenaur told CBS News. "So they are traveling on our vehicles and in trains, apparently, and on the outside."
The spotted lanternfly is harmless to humans, but it feeds on more than 70 types of plants, including grape vines and many fruit trees. This can damage crop production.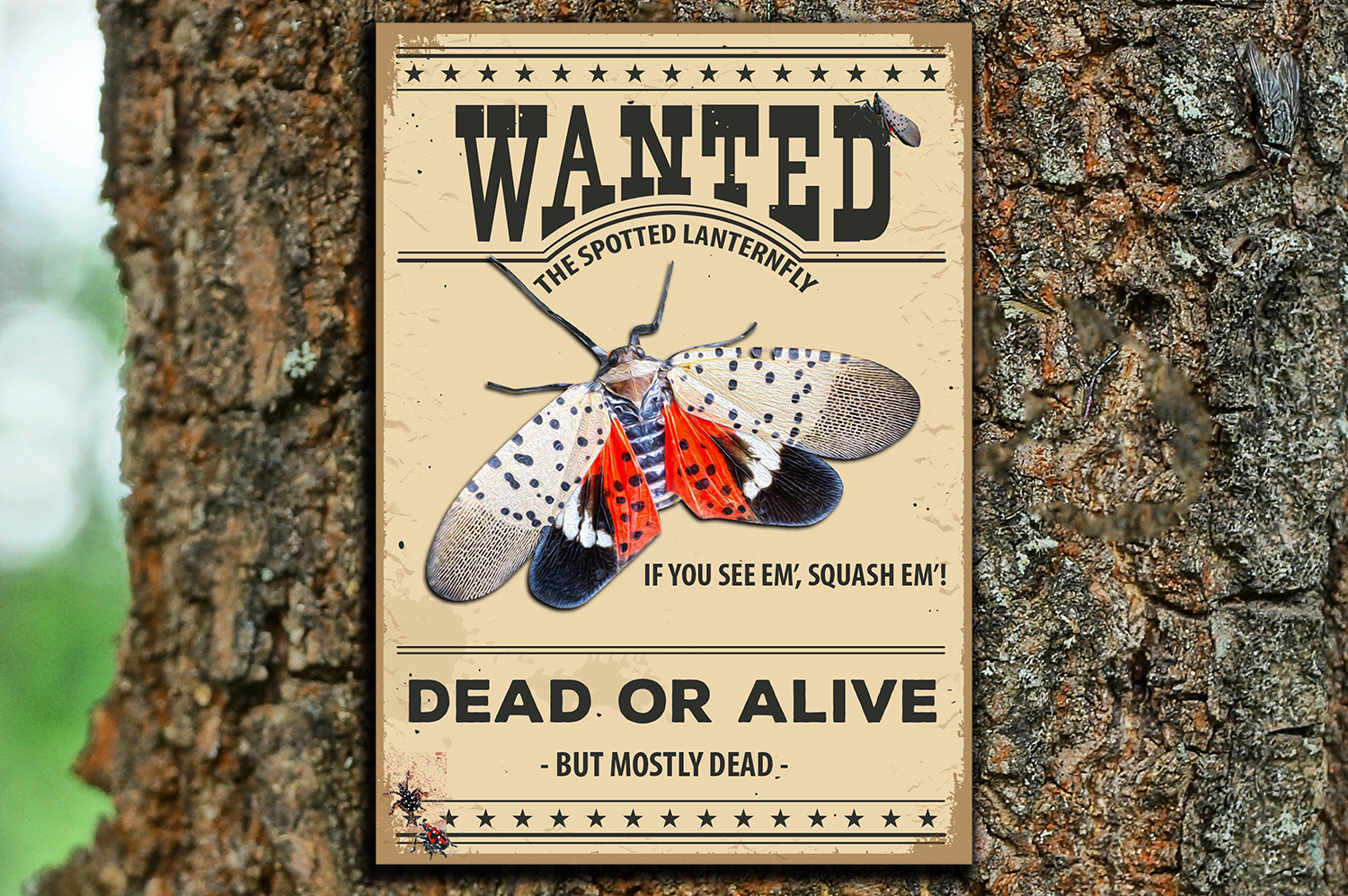 PA Department of Agriculture, © Anatoly Tushentsov—iStock/Getty Images Plus
Created by the Pennsylvania Department of Agriculture, this graphic lets residents know what to do if they see a spotted lanternfly.
Experts say people should keep an eye out for spotted lanternflies and their eggs—and destroy (crush) them. Adult lanternflies appear in the late spring or early summer. They are about an inch long with black spots on their wings, which are gray and red. In the fall, adults lay egg masses on tree trunks, firewood, vehicles, and more. Egg masses are about an inch long and look like smears of mud.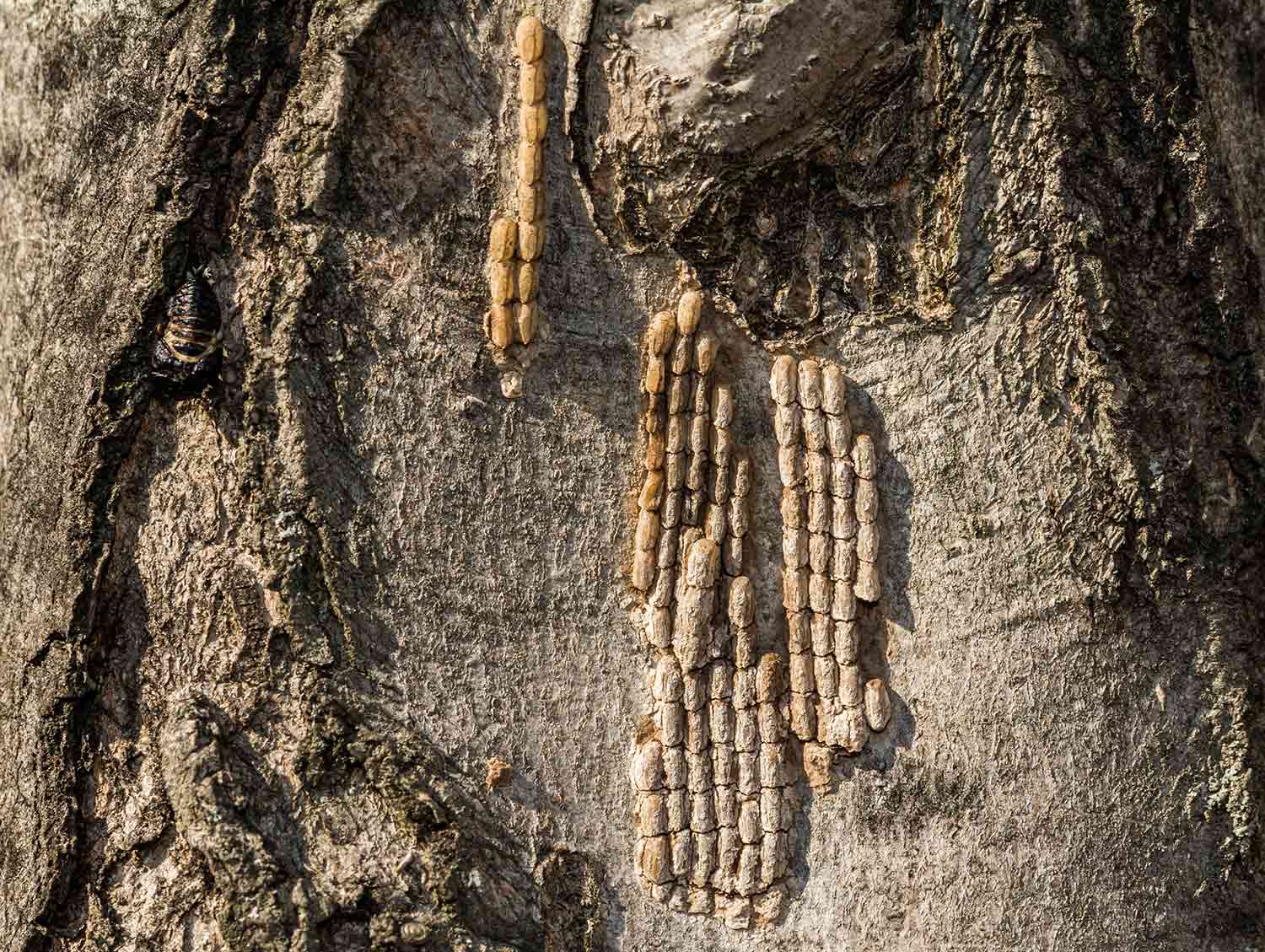 © Jason Ondreicka/Dreamstime.com
Spotted lanternfly egg masses can sometimes be found on tree trunks.