Viral Video Puts Sun Bear in Spotlight
When people started talking about a video of a sun bear, conservationists saw an opportunity to save the species.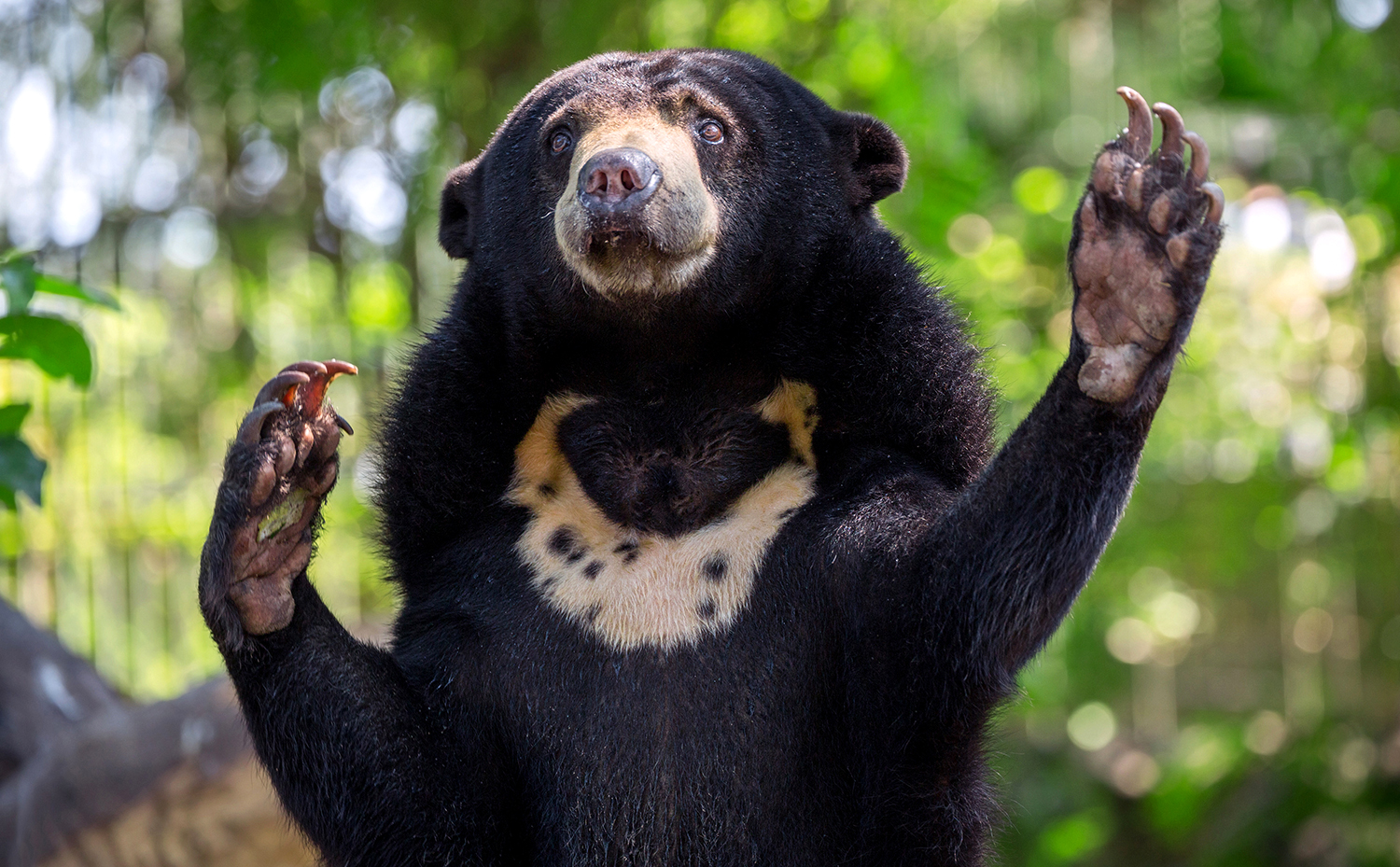 © MrPreecha/stock.adobe.com
The sun bear gets its name from the "bib" of fur around its neck.
A sun bear named Angela turned into a major influencer after a video from a Chinese zoo went viral. Scientists are hoping that the popularity of the video will shed some light on sun bears, which are little known but endangered.
The video, which was recorded at Hangzhou Zoo in China, showed Angela standing on two legs and seeming to wave to a crowd from her enclosure. The bear looked so human that many people were convinced that it was a person in a costume. Eventually, biologists weighed in on the debate. The verdict? Angela is a real sun bear. In fact, it's not unusual for sun bears to stand on their hind legs, making them seem humanlike because of their relatively small size.
Biologists say one reason for the misunderstanding is that most people know very little about sun bears, especially compared to their larger cousins, such as grizzly bears and polar bears. So, here are some facts.
Of the world's eight bear species, the sun bear is the smallest, weighing 59 to 143 pounds (27 to 65 kilograms) and growing to 3.3 to 4 feet (1 to 1.2 meters) long.

The sun bear lives only in Southeast Asian forests.

The sun bear gets its name from the bib-shaped golden or white patch of fur on its chest.

Sun bears help keep forests healthy by spreading seeds from the fruit they eat and by eating termites that can damage trees.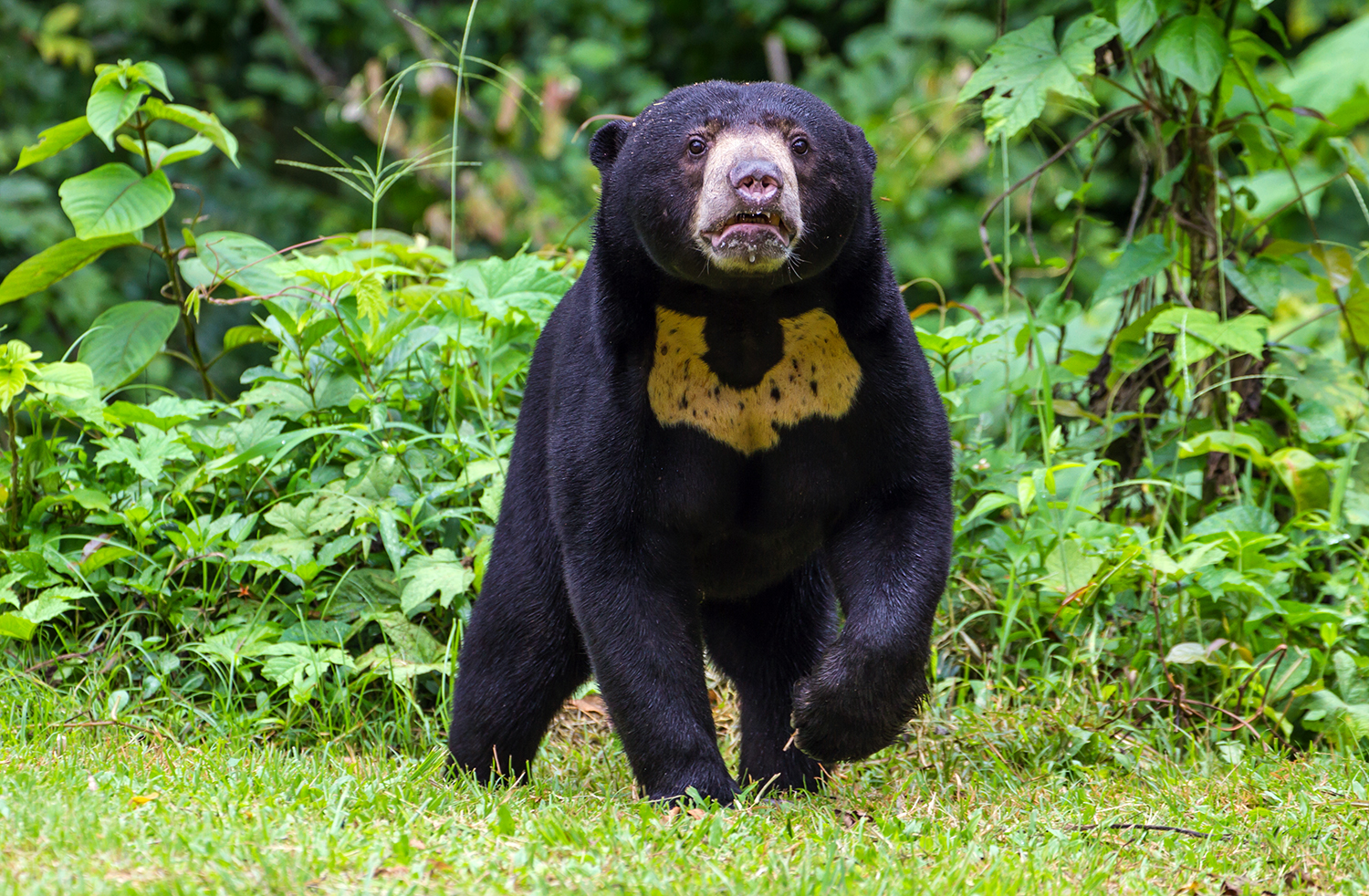 © sirichai_raksue—iStock/Getty Images Plus
Sun bears are much smaller than grizzly bears.
Sun bears are threatened with extinction. In the past 30 years, their population is estimated to have fallen by about 30 percent because of deforestation and illegal hunting. Scientists aren't sure how many sun bears are left, but estimates range from 1,000 to 2,500.
Conservationists are hoping that the viral video of Angela will help shed some light on the uncertain future of sun bears.
"Sun bears are extremely rare and close to extinction," Bosco Chan, conservation director at the World Wildlife Fund, told CNN. "Their forest habitats, where destruction…remains rampant, must be strictly protected."