It's the season for scary movies! Why do we love—or hate—to be terrified by what we see on the screen?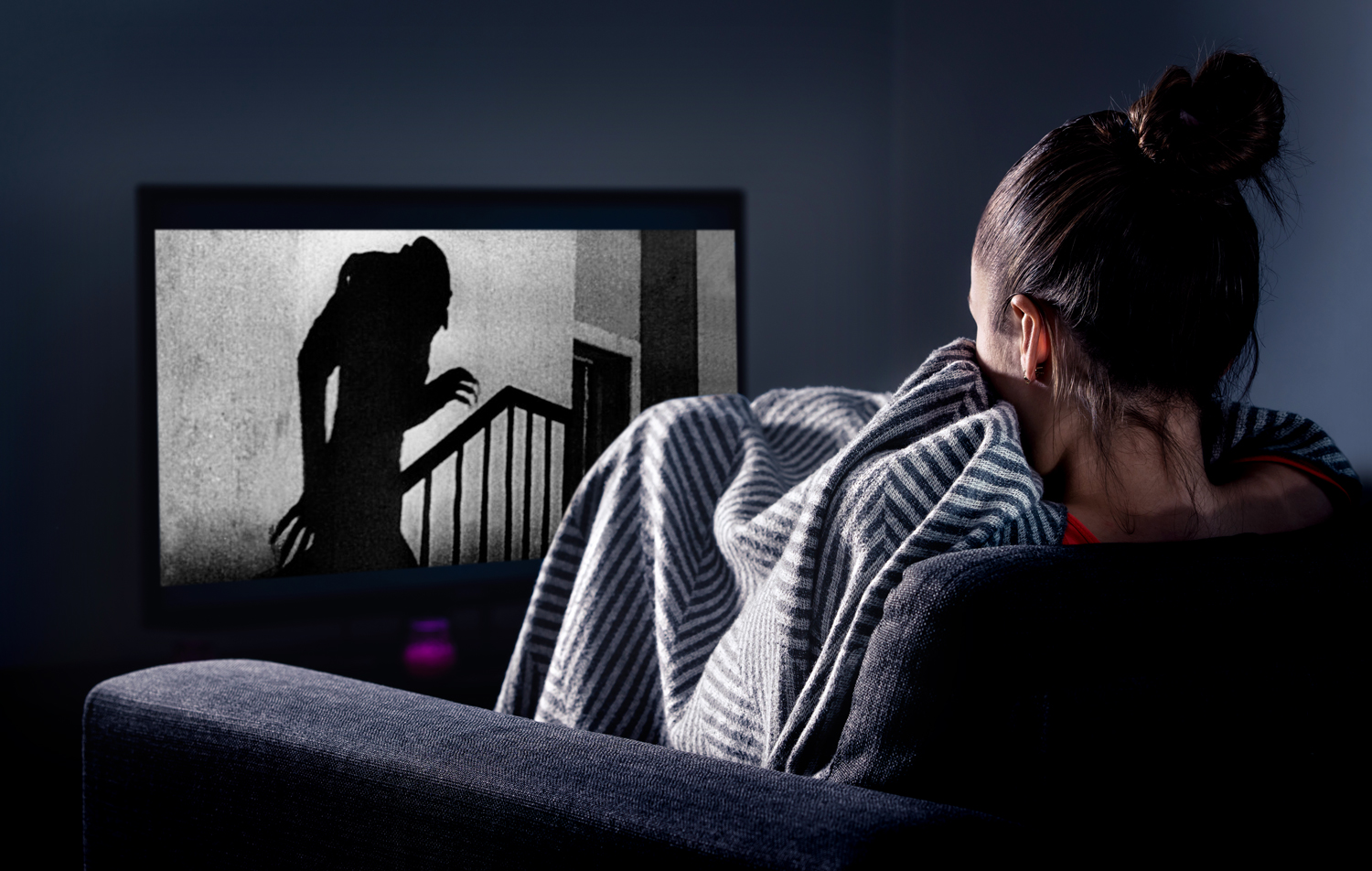 © tero vesalainen/stock.adobe.com, Prana-Film GmbH, Jofa-Atelier Berlin-Johnannisthal; Photo illustration Encyclopædia Britannica, Inc.
Do scary movies thrill you…or make you want to hide under a blanket? Whether you love them or hate them, horror movies have been a thing pretty much since film was invented. Why are so many people willing to be terrified? Researchers have a few theories.
Fight or Flight
Our ancestors had to be on the lookout for animals that could kill them. So, when we're faced with a threat, our bodies release adrenaline, a hormone that increases the oxygen supply to our brains and can cause things like an increased heart rate. A rush of adrenaline gets us ready to escape a source of danger. When that threat isn't real (it's just on screen), this can make us feel a sense of excitement that a lot of people like.
But not everyone enjoys that feeling, which may be why some people shy away from scary movies (as well as roller coasters and other thrills and chills).
A threat can also cause our bodies to release other chemicals, including endorphins, which can lessen pain and make us feel good. Endorphins are also released when we laugh or exercise.
What a Relief!
Some researchers believe that people get a sense of relief from scary movies. Viewers are thankful that the monster on the screen isn't chasing them—instead, the fictional characters are the ones in danger. They're also thankful when the movie is over because, well, they were scared for about two hours!
Safe and Sound
Oddly, watching a scary movie can make us feel safe. We know the monster on the screen can't hurt us and that the monster's victims are just actors. Looked at like this, a scary movie can be pure entertainment.
There's one other reason for our love of horror. When groups of people experience a scary movie together, it can make them feel closer to one another.
So see if your friends and family want to get together for a fright fest. Or don't!