When Sergio Romo played his last Major League Baseball game, he wore a very special hat.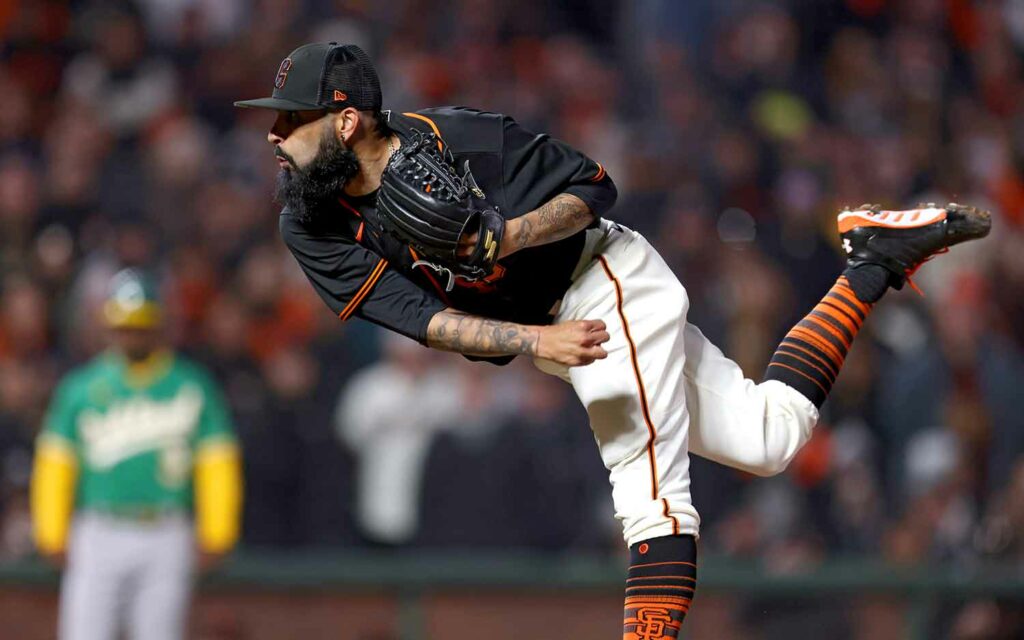 Jane Tyska—Digital First Media/East Bay Times/Getty Images
Sergio Romo wore a special hat when he played his last Major League Baseball game.
Not many baseball players ask fans for their autographs. But when Sergio Romo stepped out to play his final Major League Baseball game, he wore a hat signed by almost 50 young fans. The hat reminded him that no matter where he goes, he'll always have the love of the fans.
This was a special game for Romo because it gave him one more chance to play for his old team. For nine seasons, between 2008 and 2016, Romo was a pitcher with the San Francisco Giants. He helped the Giants win three World Series. For the rest of his career, Romo played for other teams. Recently, he decided to retire. He signed a special deal to play just one more game, in March 2023, with the Giants.
Before the game, Romo spent a week in Scottsdale, Arizona, where the Giants do their spring training. While he was at the stadium, working his arm, young Giants fans kept asking for his autograph. So he started asking for theirs.
"I was trading autographs with kids," Romo told NBC Sports. "They asked me, 'Hey, can you sign this?' I'm like, 'Well, can you sign [my hat] first?'"
The kids' autographs meant a lot to Romo. He realized that even though he had played for other teams, Giants fans still loved him. It was a special feeling to put on the Giants uniform and the signed hat and play that one last game.
"Tonight was just another example of that type of support that I had," he said after his last game. "I'm thankful for it all. I'm blown away."