May is Asian American and Pacific Islander Heritage Month. Two teens are working to make sure Asian American voices are heard.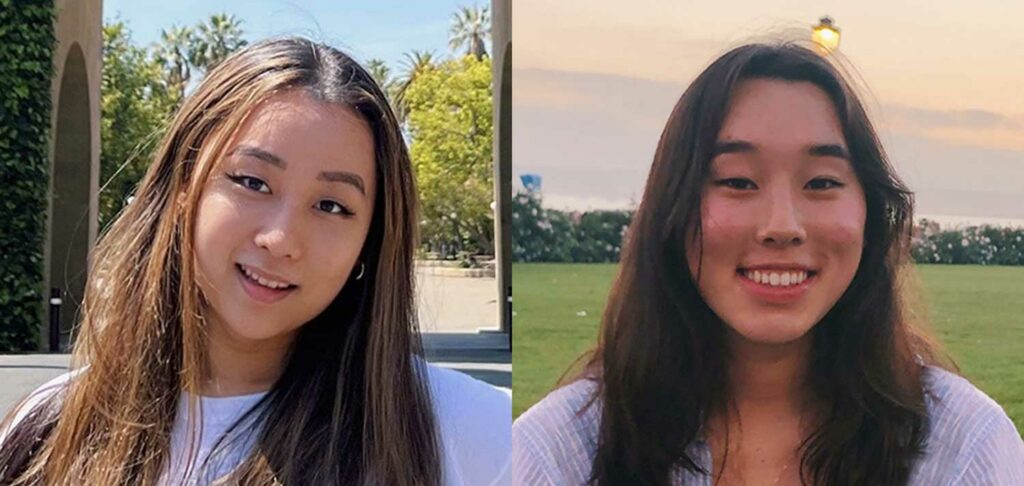 Jeenah Gwak (left) and Hope Yu (right) started a magazine together.
Courtesy of Jeenah Gwak and Hope Yu; Photo composite Encyclopædia Britannica, Inc.
In 2020, Jeenah Gwak and her mom were walking in New York City when a man began talking to them about an upcoming show. They didn't want to hear the sales pitch, so they kept moving. That's when the man called out, "[So you] don't speak English, huh?"
Gwak, who is Korean American, knew she wasn't the only Asian American who experienced racism. After she returned to her home in Bellevue, Washington, she texted her friend Hope Yu with an idea. Together, the friends launched an online magazine called What We Experience. The magazine aims to give Asian Americans a platform where they can share their stories.
"When I thought of the title, What We Experience, I wanted to highlight what we experience; the 'we' is emphasized," Gwak told the Seattle Times. "The platform is a space for people to find solace with their own experiences in learning that they are not alone."
Gwak and Yu, who are both in high school, assembled a group of volunteers around their age. The staff members create most of the content for the magazine. In essays, opinion pieces, poetry, and art, they discuss and explore racism, immigration, bias, culture, and more. They share their unique experiences but also find themes that bond them with other Asian Americans. 
The magazine, which is free, is published quarterly (four times a year). Gwak and Yu plan to continue What We Experience when they go to college next year.